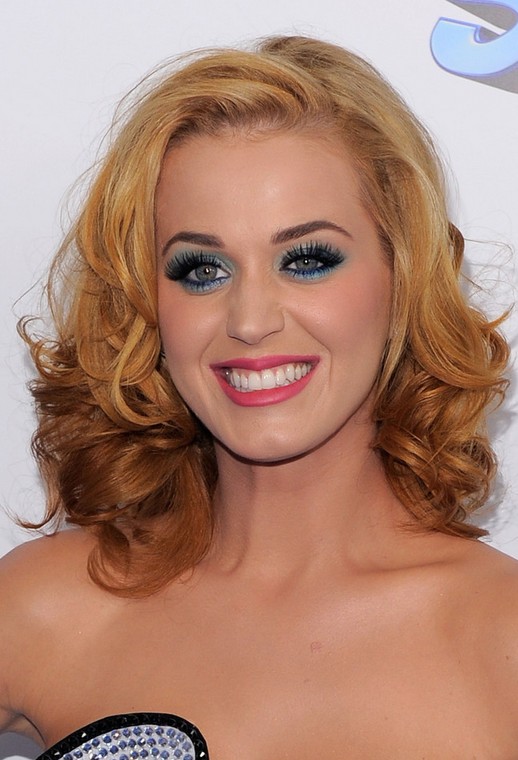 Katy Perry Medium Hair Cut: Ombre Curls
Here's another fabulous cut and colour for chameleon Katy.  This is a glamorous style that uses a subtle sombre technique to change the flattering medium gold blonde to antique-gold lower down.
The pretty wave around her smooth forehead creates a cute wavy section on one side which accentuates Katy's pretty features.  And the fabulous blend of harmonised blonde shades accentuates the lively swirl of curls around her neck and shoulders.