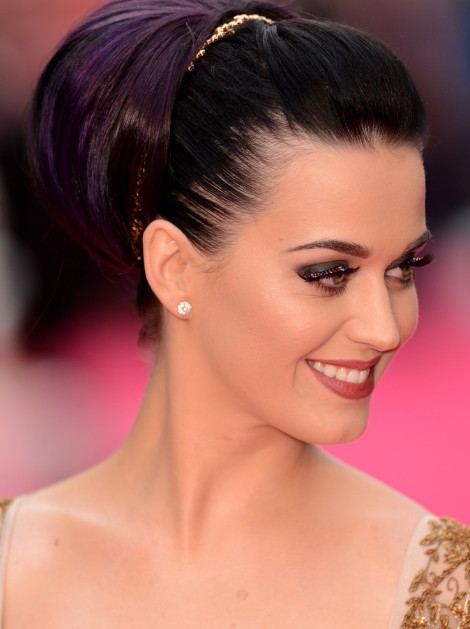 Katy Perry Trendy Updo Hairstyles for Long Hair
Katy Perry Updo Hairstyle: This is an exaggerated chignon style. The hair forms a thick confining element for the globe that emerges from the crown of the skull. This is a graceful hairstyle that is all of shape and silhouette.
The hairstyle offers beautifully-clean lines and smooth styling to match any face and make the neck look lean and swan-like. It is simple to create. Comb all the hair back. Style the hair back in a ballerina style with all its strictness and innate elegance.
Katy Perry Hairstyle
Length: Long
Type: Updos; Straight
Hair Color: Chocolate Cherry