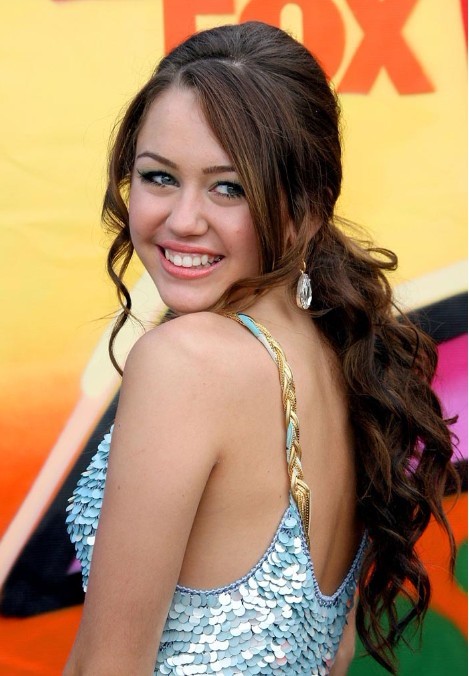 Miley Cyrus Ponytail Hairstyles
When summer arrives, you will be glad to wear one of these ponytail hairstyles. Miley Cyrus shows off ponytail hairstyles for warm weather. You know that we love a good ponytail style around here. And the following Miley Cyrus ponytails hairstyle are very, very good ones.
Miley Cyrus Messy Ponytail
Miley's messy ponytail added a fresh young vibe to this elegant ensemble.
Miley Cyrus Ponytail Styles for Long Hair
Miley tucks her long tresses into a super loose side ponytail. Her side swept bangs and soft waves create a lovely face frame. Miley Cyrus attracted many people's attention with the fabulous and charming wavy hairstyle.
Miley Cyrus highlighted hair was pinned roughly to fall over one shoulder, which looked quite cool and asymmetric. The random pieces were loose to soften her face. The hairstyle will require some hairspray to keep it in style and is ideal for people with long face shapes.
Miley Cyrus Long Straight Ponytail Hairstyles
Miley Cyrus wore her hair in a sleek extra-long ponytail at the 2011 American Giving Awards.
Miley Cyrus Curly Ponytail Hairstyles
Miley is obviously sporting extensions here, but they look nice pulled back in a curly long ponytail hairstyles for the red carpet.
2012 Ponytail Hairstyles for Women
Most of you are loving Miley Cyrus' new auburn hue, which, let's be honest, wasn't that much of a drastic change. This is though. We rarely see the starlet without her signature waves, but for The Last Song premiere in LA, Miley went all straight and sleek on us. Sporting a structured ponytail, the Hot Young Thing reportedly held up a private plane earlier in the week for FOUR hours while she was getting new extensions. I'm a bit over the super-long length but I do love this style on her. The showgirl lashes on the other hand could do with toning down a lot. I love the individual bits of the eye makeup if you deconstruct it: shimmering shadow, winged eyeliner and some false lashes, but OD'ing on the volume ages young Miles a bit, don't you think?