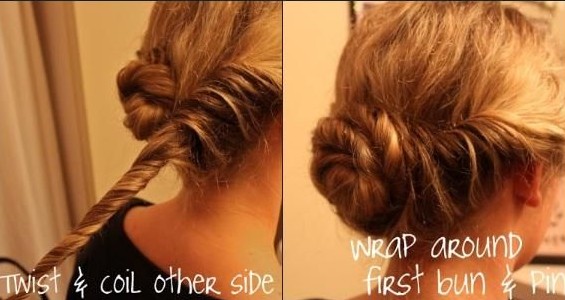 Low Bun Updo Hairstyle Tutorials: Prom Updos
This gorgeous twisted low bun is fabulous and brings your look instant drama. Some bobby pins can keep it in place better and longer. It suits many face shapes.
Tease the crown of your head to get some volume.
Divide your hair into two parts.
Twist the left side hair and coil it up into a bun
Secure with pins. Twist and coil the right side all the way down.
Wrap that section around the first bun.
Apply some hairspray.