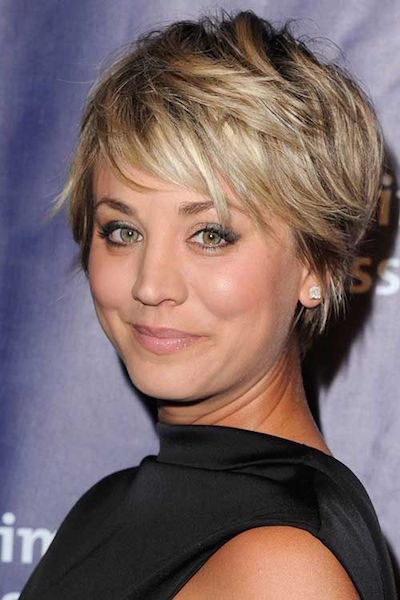 20 Naturally Beautiful Hairstyles for Short Hair
Not all of us have the time to look like we just stepped out of the salon. In fact, not all of want to look like that every day. It's nice every once and a while. It's a treat! But, every day? It can get exhausting. Natural looks are just as beautiful and require less work to achieve. It's all about finding a style that works for you and sticking with it. Forget spending hours getting ready. With these looks, you won't need to.
1. Feathered Long Pixie Haircut
This feathered pixie has the perfect combination of volume and style. All it takes are a few layers to achieve it.
2. Sleek Bob Hairstyle with side Bangs: Women Short Haircut Ideas
Another easy do, this layered bob looks best when it is messy, which means step away from that straightener and run your hands through it instead.
3. Voluminous Straight Long Bob Hair Cut
Bring on the volume! Now more than ever it's easy to achieve volume, without using hairspray.
4. Shaggy Bob: Cute Everyday Hairstyles for Short Hair
Katie Holmes brings it home with this cute shaggy bob. It's all in the cut, ladies.
5. Boy Short Pixie: Very Short Hairstyle Designs
We've all seen this famous look before. For this one you literally only need to keep it clean and short. It doesn't get easier!
6. Sleek Pixie Hairstyle with Side Long Bangs
Sleek, smooth and completely stunning, this pixie is an excellent choice for any woman looking to add some grace into her style.
7. Ruffled Pixie: Messy, Layered Short Haircut
A personal favourite, Kiera Knightley's ruffled pixie is a classic look that is completely gorgeous. It is edgy while retaining a soft femininity as well.
8. Rough Pixie: Chic Straight Short Haircut
Who says that a natural look needs to be clean? This look proves that natural beauty comes in all angles and cuts!
9. Simple Bob
Keep it simple with elegant layers. A natural cut like this requires little to no maintenance.
10. Flipped Bob
Or try out this flipped bob, a variation on the one above. It's equally chic and easy.
11. Choppy Bob
Add some choppy layers in order to add some real texture!
12. Everyday Hairstyles Ideas for Short Hair
13. Curly Bob
Naturally curly hair? Got a perm? Let those curls hang loose. Curls are beautiful and more women should be proud of them.
14. Wild and Wavy: Messy Short Haircut
The same goes for your gorgeous waves (real or not). Let them rule!
15. Precise Layers
These layers are casual, playful and very flattering. Why not try them?
16. Messy Pixie
Mess up your perfect pixie with some fabulous layers!
17. Soft Pixie
Or keep it soft and sexy with a more classic look.
18. Direct Angled Bob
You can never go wrong with an angled bob. The great thing about it is that it looks like you put a lot of effort into your hair when, really, it's just the cut!
19. Curly Mop
Stunning and simple, I urge all curly haired women to try this look.
20. Wavy Bob: Ombre Short Haircut
Nothing says natural like casual waves.