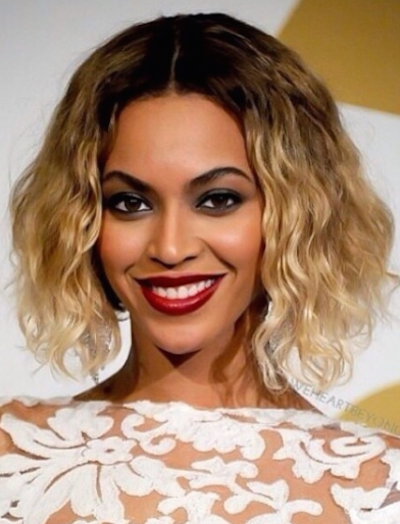 20 Fabulous Ombre Hair for Short Hair Styles
Everyone is going crazy about ombre hair. From celebrities like Kylie Jenner to every day moms, teens and working women. I mean, can you blame them? This stunning look gives off the illusion of being natural. The gorgeous range of colours, is to die for. But, the best thing of all is that it works on all hair lengths, from pixies, to bobs and beyond. This is a look that anyone can pull off. To prove it, here are some of the hottest short ombre looks today.
1. Ombre Afro
This gorgeous afro captures the true elegance and inspiration that ombre looks can provide.
2. Hint of Pink
A look like this doesn't have to appear natural. It's a great way to play around with colours!
3. Luscious and Subtle
This subtle look proves that not all ombre looks are dramatic.
4. Asymmetrical
Asymmetry is a wonderful compliment to ombre hair like this!
5. Two Tone
But, if you want to get more dramatic, two toned hair is the way to go.
6. Undercut Ombre
What's a better combination than two of the most trending styles today?
7. Rainbow Ombre
This gorgeous looks is stunning for it vibrant and exotic colours.
8. Classic Ombre
Keep it classy with this traditional ombre pixie.
9. Intense Ombre
For a more dramatic change, try this cut by Miley Cyrus.
10. Feathered Ombre
A feathered look is a great way to show off colour.
11. Simple Waves
Simple waves and a gorgeous part are sure to accent your ombre locks.
12. Subtle Look
Another example of a subtle look that remains playful.
13. Blonde Ombre
These tips are edgy and stunning!
14. Dark to Blonde Ombre
This hair is simply perfect. The stunning gradient is extremely flattering and gorgeous.
15. Curly Ombre
But, you don't have to be a straight haired beauty to pull off this trending style. It looks great on curls too.
16. Ombre Tips
For a unique and edgy look, just do the tips instead of a full head gradient!
17. Beyonce Ombre
Let's face it, has there ever been a look that Beyonce hasn't rocked?
19. Fringe Ombre
Emma Stone displays a breath taking ombre look!
20. Radical Ombre
In the end, you can be subtle or radical like this cut here. The choice is yours.