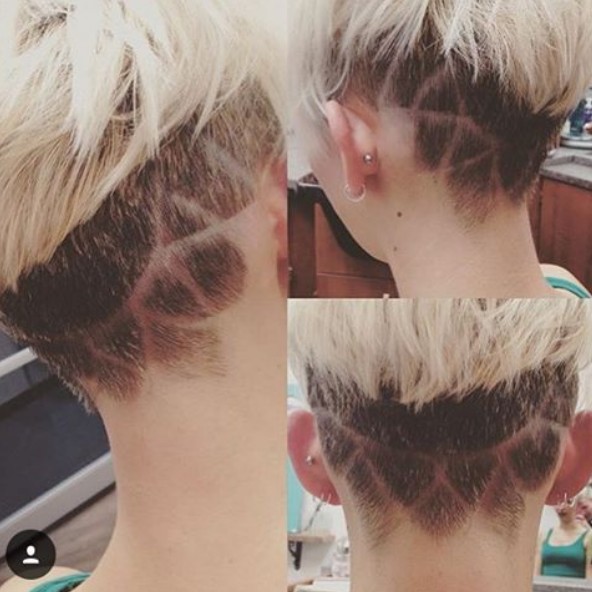 30 Stylish Short Hairstyles for Girls and Women: Curly, Wavy, Straight Hair
Get ready for a long, hot summer by choosing a makeover from the latest short hairstyles for girls &women here!
Asymmetric Pixie
Thanks to the trend for mixing and matching different styles and cutting techniques in the latest short hairstyles, the asymmetric pixie couldn't be hotter!
And if the difference in length between the longer and shorter profiles is exaggerated – even trendier!
Asymmetrical Pixie Hairstyle with Side Long Bangs
For girls with blonde hair
Short hairstyles for girls with blonde hair can be made edgier by adding temporary red streaks or tips, if you want to join the huge trend towards red shades this summer.
Cute Blonde Short Haircuts for Thick Hair
Brown with coppery-red glints
On short hairstyles for girls & women with brown hair adding beautifully rich shades of hot red, orange, cinnamon and polished-copper shades will look fantastic in the bright sunlight of the summer.
Black with 'hot pink'
On black hair, you can go for a 'fun' look with the summer's favourite 'hot pink' highlights, a rainbow colour margin around the outline of smooth short hairstyles for girls and women.
Or try the latest dual highlights in pink and purple for a truly stunning look that's daring, but chic owing to the beautifully co-ordinated and contrasting colours!
Pink, Short Straight Bob Haircut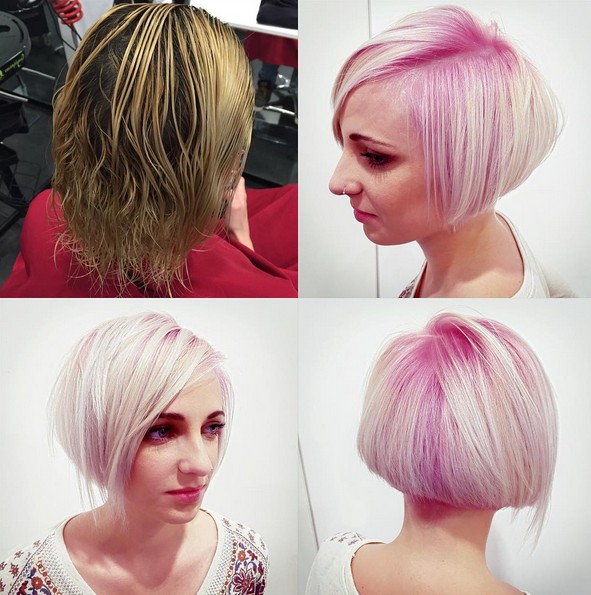 Soft brown bob with caramel ombré
Short bobs are still one of the most popular short hairstyles for girls looking for something more individual than the same-old teen ponytail. Bobbed short hairstyles for girls with fine hair can look very soft and appealing with light twisty waves adding volume at the sides.
Add a gentle caramel ombré or two-tone highlights in honey and caramel for subtle and classy short hairstyles for girls who prefer a natural look.
Straight Bob Hairstyles
Exploding colour
On the other hand, if you like to 'explode' into a room like a grenade, go for a shocking choppy or shaggy urban chic bob,dyed black with bold, blonde streaks and super-sharp textured tips.
The golden ombré fringe
Very short styles like pixie-cuts can add lots of interest with highlighting in balayage or ombré. We love to see a long, asymmetric fringe on medium or dark brown hair, pepped up with a pale-golden blonde graduating to red-gold at the tips.
The latest short hairstyles for girls are all right here, so choose your favourite chic, edgy look from our short hairstyles gallery right now!
Stylish Short Hairstyles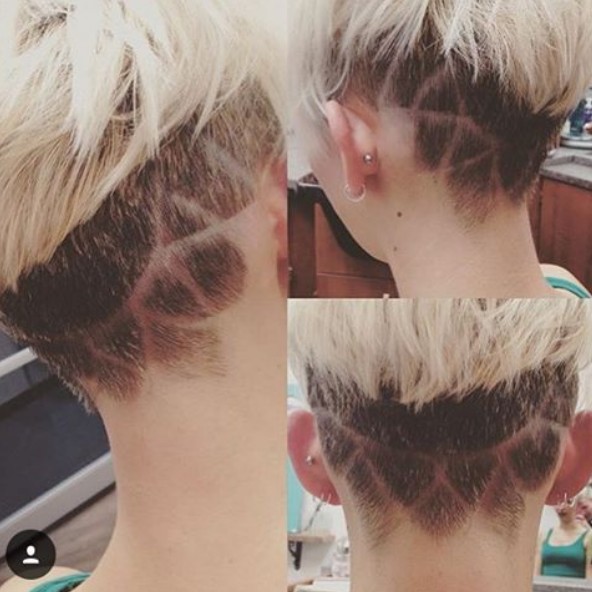 Red, Razored Round Bob Cut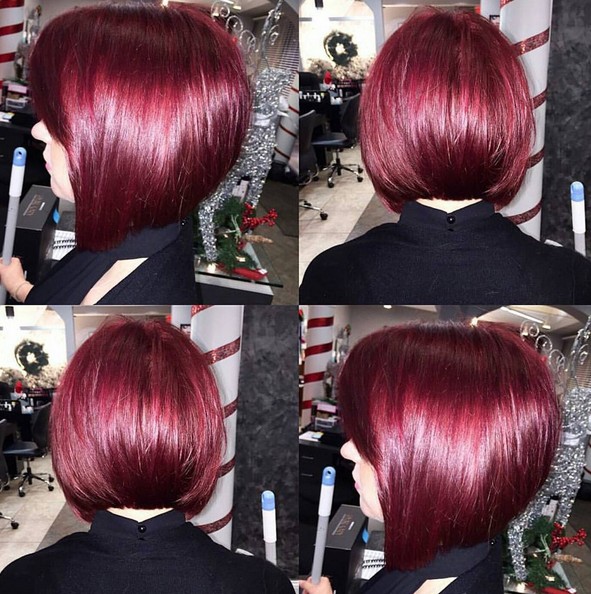 Messy, Shaved Short Haircut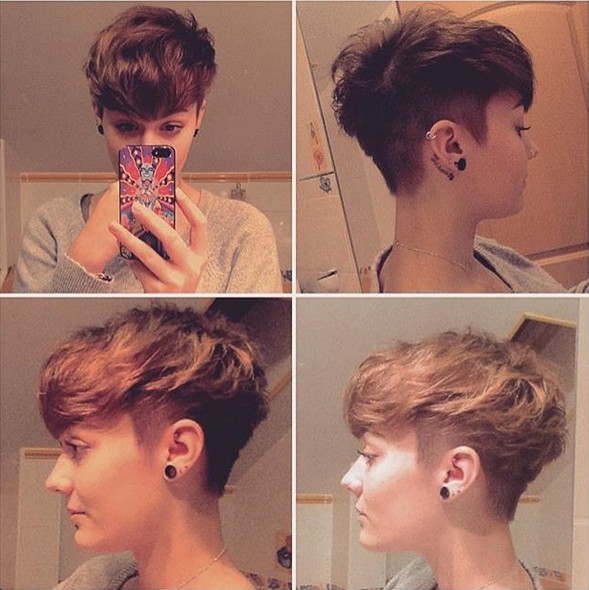 Cute, Short Haircut with Side Bangs
A-line Bob Haircut
Messy, Shaggy Hairstyle for Short Hair
Messy Curly Bob Hairstyle
Shaved Pixie Haircut
Asymmetrical Short Pixie Haircuts
Messy, Layered Bob Hair Cuts
Cute, Short Pixie Haircut
Trendy Pixie Haircut
Short Curly Hair Style
Hair Color Ideas for Short Hair
Pixie Haircut with Bangs
Short Hairstyle for Heart Face Shape
Pretty Short Haircut with Fine Hair
Stylish Short Haircut Ideas
Layered Pixie Haircut
Layered Short Bob Hair Cuts
Very Short Hairstyle
Short Hairstyle
Stylish Hair Color and Cut
Great Cut Great Color Great Curl
Shaved Pixie Haircut
Best Short Haircut for Women and Girls