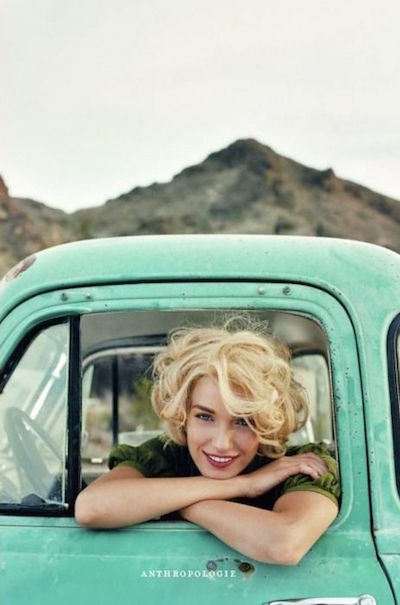 30 Short Hairstyles to Rock This Summer
Summer has arrived and it is in full bloom. The sun is beating down as people are scrambling out their doors to feel the warm rays on their skin. No matter what you do when the sun comes out, don't neglect that fabulous hair of yours. Luckily, there are plenty of easy styles that will keep you out of your bathroom and into the sun. Say goodbye to spending hours on your hair, and hello to these hot summer styles.
1. Easy Layers
Run a flat iron through you hair, and then sleep on it! The next morning, you'll be ready to go.
2. The Soft Pixie
No styling needed. This look is au-naturale.
3. Messy Waves
Got naturally wavy hair? Rock a wicked side part and show off your stunning earrings.
4. The Cute Twist
For this easy style all you need is 5 minutes and a bobby pin!
5. Waterfall Braid
Who says you need long hair to have fun? Not me. A waterfall braid works on short hair too.
6. A Put Together Braid
Equally easy, this braid will keep the hair out of your face.
7. Pinned Back Waves
A few pins to hold back your messy locks will do the same. It's casual, cool and definitely chic.
8. Short and Bleached
Tired of the same old pixie cut? Bleach it! Nothing says summer time like bleached hair.
9. Darling Finger Curls
Or, get edgy with these gorgeous sideswept finger curls.
10. Jewelry Accessories
Get creative. Turn your jewelry into beautiful hair accessories.
11. The Tiny Bob
This short cut allows the breeze on your neck, with just enough left to play around with.
12. A Dash of Colour
Summer is the time to experiment. So, why not try a new colour?
13. Thick and Side Swept
A chic way to style your thick. It's easy! You have volume without even trying.
14. Gorgeous Vintage
What's old is now new! Bring back a vintage look and rock it on the beach.
15. Freckled and Natural
Or, get this, embrace your natural look. Let your hair go wild and your skin breathe again.
16. Catalogue Curls
Get playful with some bouncing curls. Let the wind blow through your hair and smile.
17. Braided Up
But, if the heat is really getting to you, braided hair is a clean way to avoid frizz and keep you cool.
18. Messy Pixie
Ruffle up those tresses. Be casual and don't be afraid to get messy.
19. The Bandana Crop
A bandana and a cropped cut? This is one summer look that is bound to keep you cool and styling.
20. Stylish Office Hairstyles for Short Hair – Easy Everyday Haircut
21. Trendy Short Haircut for Thick Hair
22. A-line Bob Haircut with Straight Hair – Short Hairstyle Color Ideas
23. Stacked Bob Hair Cut Side View – Easy Everyday Hairstyles for Short Hair
24. Ombre Bob
25. Messy Short Bob Hair Cut – Stylish Short Hairstyle Designs
26. Stylish Pixie Cut
27. Short Haircut
28. Straight Short Haircut
29. Angled Bob Haircuts – Easy Short Straight Hairstyle
30. Ombre, Short Bob Haircut