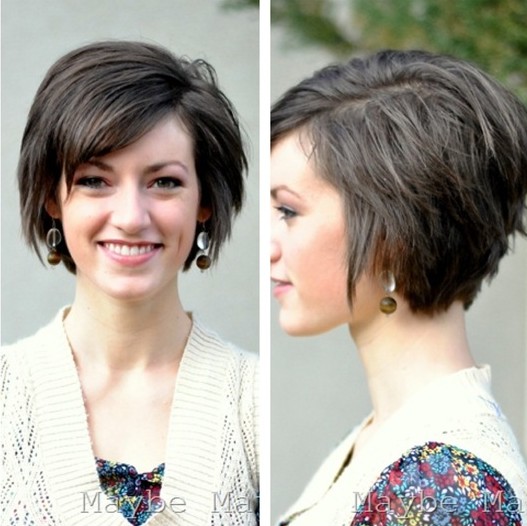 Short Straight Hair: Luscious Hairstyles for Women and Girls
This is a luscious short hairstyle with approachable whippy layers. Layered hairstyle looks very charming and fabulous since layers can offer much volume. The various layers can makes the seductive face brighter and more presentable.
Some side swept bangs across the forehead pair the smooth layered hairstyle greatly. The charming side in a tousled layered hairstyle with roots and razor-cut side-swept bangs looks charming and cool. The adorable choppily-layered hairstyle can enhance nearly all the face structures and is quite trendy and cool for this season.
Styling Steps
Tilt your head upside down and take the diffuser up to the ends, moving the diffuser to the scalp circularly Keep the top layer of the hair at a long length, and layer the hair underneath the top layer to achieve full and bouncier style.
Cut some smooth angles round the face to make the face look tender and softer.
Layer some side-swept bangs subtly across the forehead to make the whole style look tender and soft.