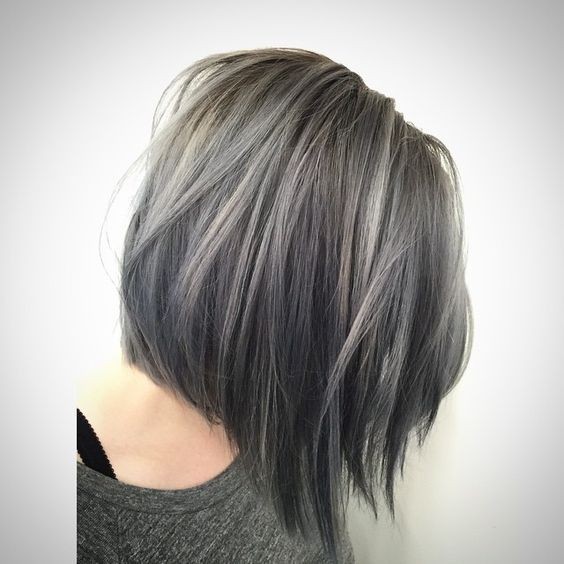 20 Fabulous Summer Hair Color Ideas
The changing of the season presents the perfect opportunity to switch up your look and opt for something a little different. Changing up the colour of your hair can present you with an entirely new look. You'll need to adjust your makeup routine accordingly, invest in a new wardrobe to match your new do and you'll have an endless injection of confidence. What's not to love about that? Here are 20 amazing hair colours for summer for your ultimate inspiration.
Brown to Ash Blonde Balayage – Shoulder Length Hairstyles for Thick Hair
Balayage is a stunning and incredibly popular hair colouring method which blends two different shades seamlessly together. Recreate this style by choosing a delicious chocolate brown and a bright golden blonde. Chop your hair into a long bob which finishes an inch or so below the shoulder. Use balayage to blend the brown to blonde and add loose curls throughout to finish.
Rose Gold Curls with Medium Hair
Rose gold has boomed in popularity all over the world. From our accessories to our technological items and now to our hair! Embrace the trend and get a gorgeous summer colour as pictured above. Ask your hairdresser to dye your locks a stunning shade of rose gold. Keep the hair long and add lots of layers around the front of the face. Add lots of curls from top to bottom.
Baby Pink Sleek Bob Haircut – Blunt Bob
Pastels are synonymous with summer when it comes to fashion, so why not work pastels into your hairstyle too? Recreate this incredible look with a blunt bob which finishes an inch or so below jaw level. Keep the ends blunt for a super chic style. Dye it the prettiest shade of bubblegum pink and keep your hair straight and sleek for a fantastic end result.
Bubblegum Pink and White Blonde Bob – Short Hairstyle for Fine Hair
Use ombre to blend one colour into the other seamlessly – as is pictured above! Steal this style by working your hair into an amazing jaw length bob full of plenty of short layers. Keep the layers chopped towards the top of the hair and work into a cool side fringe. Dye the roots a pretty bubblegum pink and blend out to a white blonde at the ends. Tousle lightly for effect.
Brown to Peach Blend – Ombre Wavy Lob
Who would have thought that brown and peach would work together so beautifully? As this incredible lady has proved, the style is phenomenal. Choose a lovely long bob for your hair, with the ends falling around the shoulder length. Keep the layers longer towards the front of the face. Blend your hair from a dark brown to a peach with a gorgeous ombre transition and curl throughout to finish.
Metallic Blue Bob – Balayage Short Hairstyle with Thick Hair
Metallic blue is a remarkable colour in any context – but especially when it comes to on your hair! Steal this unbelievable style by choosing a jaw length bob with a deep side parting. Cut the front of your hair into a sweeping side fringe. Add lots of lovely layers throughout the top to create a stunning curved silhouette. Dye the roots a gorgeous and dark metallic blue and the ends a lovely light blue for contrast.
Purple Wedged Bob Hairstyle for Thick Hair
Layers are essential for any bob style – they add so much depth and texture. Why not take your bob to the next level with a gorgeous shade of purple which is just perfect for summer? Chop your hair into a wedged bob which finishes around the ear level and has lots of choppy layers to the top of the head. Make sure you've got a big sweeping fringe too. Dye purple and keep it straight and you're ready to go.