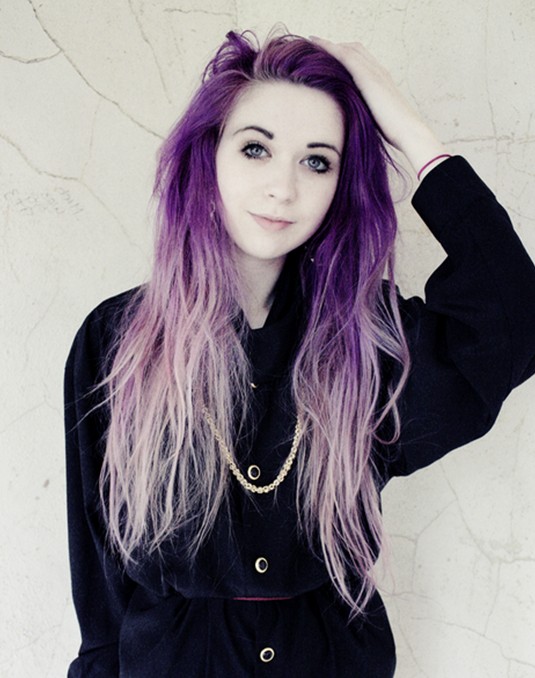 Teenage Girls Hairstyles: Long Layered Hair
Great layers cut round the sides and back, which offer much volume make the long hairstyle more charming, bouncy and seductive.
The gorgeous lighter purple color makes the presentable long hairstyle more special and eye-catching. The approachable choppily-layered hairstyle is simple to re-create with a blow-wave.
Styling Steps
Use a blow-dryer and flat paddle brush to blow the hair straight, and a flat iron for a silky finish.
Create more layers at the hair ends and the top to add much volume and style to the hair and make the look full of life.
Add some purple color and make the top middle part darker than the hair ends to gain more wow factors so as to make people's attention on the pretty face structure. Just leave the long hair sitting at the shoulders to make your seductive face brighter and tender.