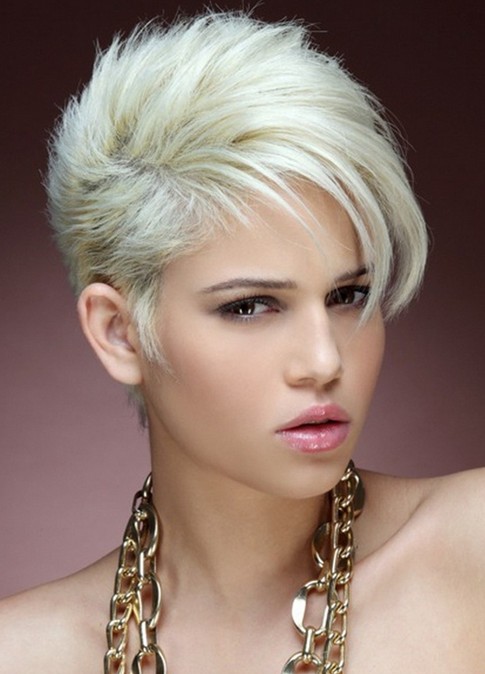 The short razor cut is tapered into the back with different layers cut up to the top and sides forming the excellent appearance. The layers can frame and lift your facial features greatly.
This short and charming style with a bit of volume and sexy side-swept bangs can beautifully frame the jaw-line showing off the jagged cut layers throughout the sides and back which enhances shape to the simple length. The side sweeping bangs can add more style and charm to the whole sexy layered hairstyle.
Divide hair into even sections-part hair vertically down the middle and again horizontally about halfway down the back of the head. Begin to razor cut. Hold the razor tenderly. Take a fine-toothed comb to pull up the hair at about a 45-degree angle and slide the razor in short, choppy motions down the ends of the hair. Work your way up throughout the back, and then begin work on the sides and the bangs.
Length: Very Short
Type: Straight; Side Bangs
Hair Color: Light Blonde