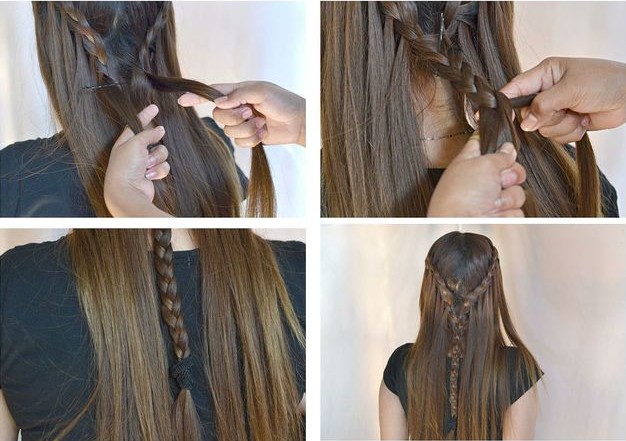 Waterfall Braid Tutorial Step By Step: How Do You Do A Waterfall Braided Hairstyle
This gorgeous cascade waterfall braid is a luscious and romantic extravagant variation of a French Braid. A cute cascade braid is chic and elegant. Not only does it offer you the beauty and intricacy that you desire in a hairstyle, it brings you a fairytale princess look. The special hairstyle is ideal option for a wedding or elegant occasion. It can be created on little girls, teens and young ladies. Whether your hair is shoulder length or long, you can create a luscious cascading waterfall braid within several minutes.
Brush out any knots with a wide tooth comb.
Braid the hair toward the back into a French braid style
Drop the last strand of hair when reaching the last part of the first braid section.
Keep on braiding by cascading the braid toward the middle of the head.
Fix the braid with bobby pins.