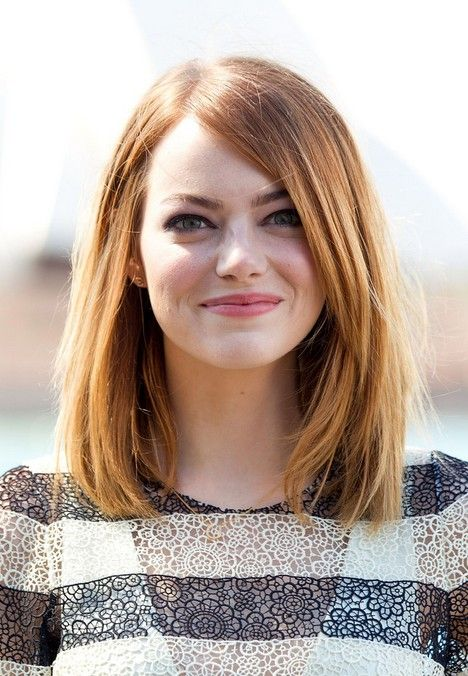 21 Trendy Hairstyles to Slim Your Round Face
If you have a round face, are you wearing a tailor-made style designed to balance out the fullness and slim your round face?
If not, you must read this and learn what to ask for at the hair salon, so your beautiful face will always look its best!
The rules
The rules for trendy hairstyles to slim your round face are quite simple when you know them. You just need to go for opposites in your haircut! So to reduce the round curvy shape of a face, you add the opposite: strong, straight lines and sharp angles! And to make your face look longer and more narrow, keep the volume confined to the top of the head and don't have any extra width at the sides.
This means you can wear almost any trendy hairstyle to slim your round face, as long as your stylist adjusts it to flatter you. (Oh – and stay away from bubble curls!)Here's some advice about what's hot this season and a gallery of fabulous inspiration looks!
Short Wavy Hair Style /Getty Images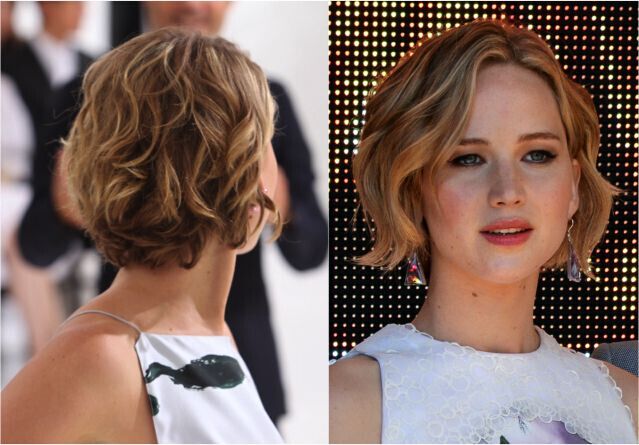 Short Choppy Hairstyle
Short choppy haircuts look brilliant on anyone with a round face, as the straight, strong lines of a choppy cut diminish the round curves of the face. If you want to add length to a round face, choose a style that has some height on top – but no volume at the sides. This creates the optical illusion of a narrower, longer face shape.
And if you don't want to go the whole hog with an all-over choppy haircut, just ask your stylist to cut some the short choppy strands around your face and that will cancel out round cheeks perfectly!
Rita Ora Short Hair Cut – Straight Hairstyles for Thin Hair /Getty Images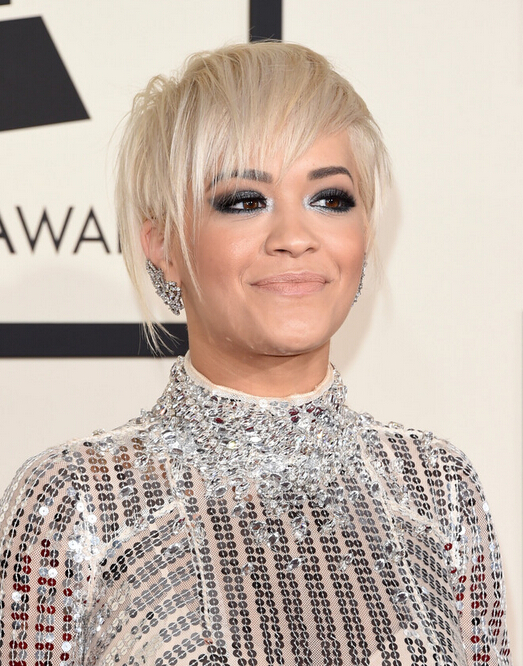 Asymmetric styles with side partings
Layers can be cut in medium length hair to help balance a round face. For example, a short layered style with an asymmetric look from a deep, side-parting and a side-swept fringe, will also produce the angles that make your full face look slimmer.
Updo's for round faces
And if you keep the volume on top and taper it in at the sides, a round face can look great with a formal hairdo. A short layered fringe will go well with this style and ask for asymmetric bangs which are cut to form an angle, starting from the shortest point at one side and moving down to the longest point at the other side, you get a flattering asymmetrical look.
Why not browse this selection of fabulous trendy hairstyles to slim your face, including angled bobs, shags, bangs, no bangs, asymmetrical bangs, short styles, upstyles and lots more!
Maggie Gyllenhaal Short Haircut /Getty Images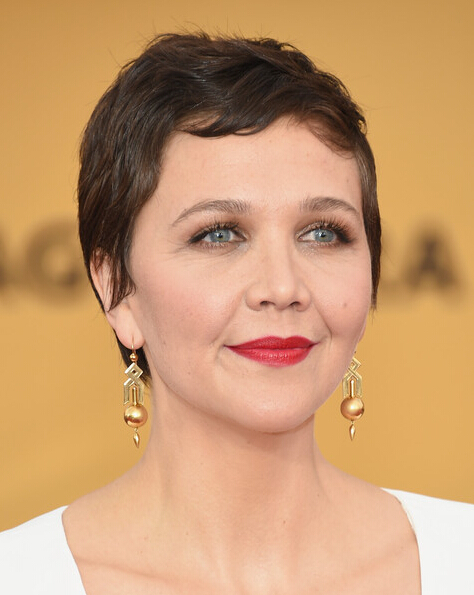 Ginnifer Goodwin Short Haircut /Getty Images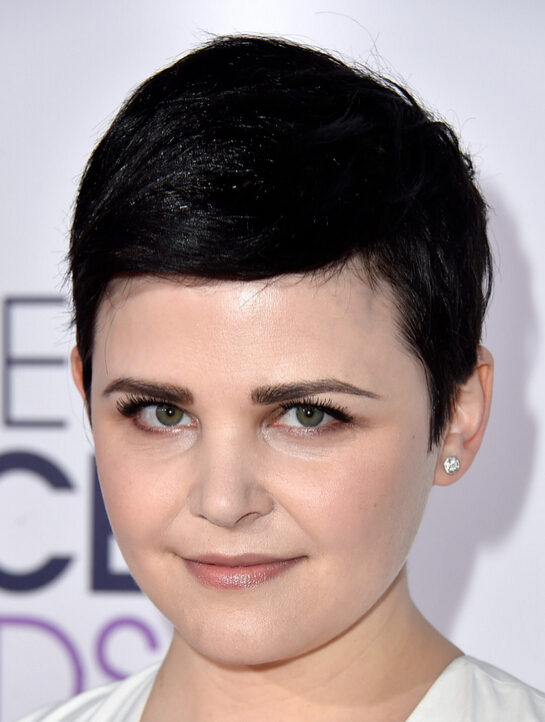 Willa Holland Short Haircut – Wavy Bob Hairstyles for Women /Getty Images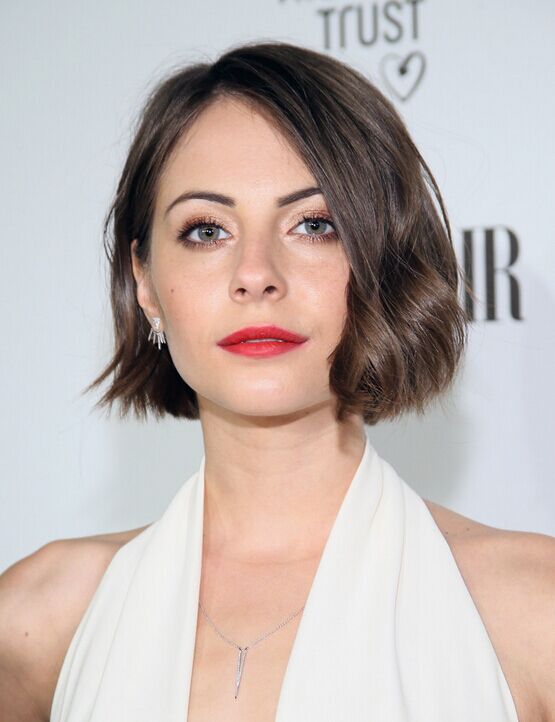 Zendaya Coleman Cute Short Haircut – Straight Hairstyles for Black Women Short Hair /Getty Images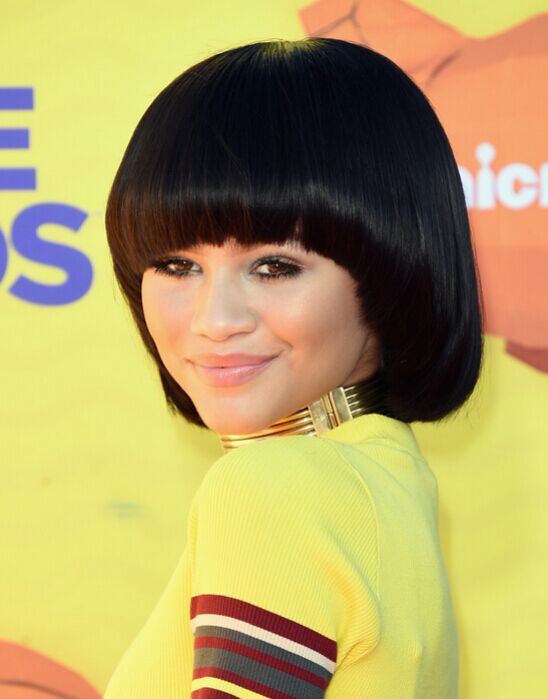 Gretchen Mol Short Hair Style /Getty Images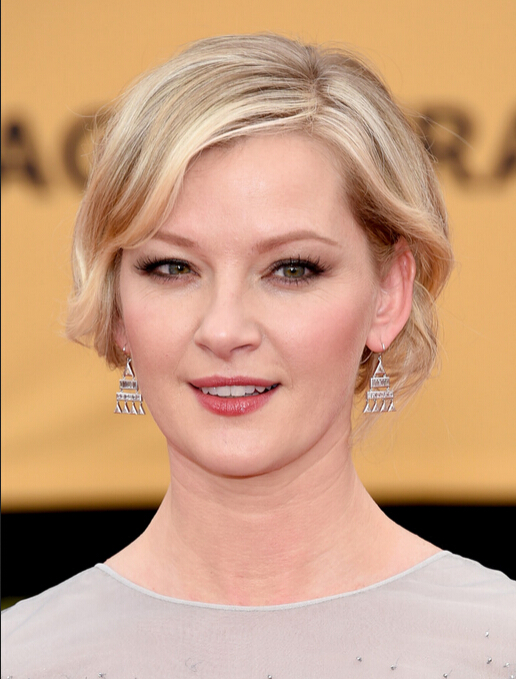 Fabulous Medium Straight Bob Haircuts for Round Faces /Via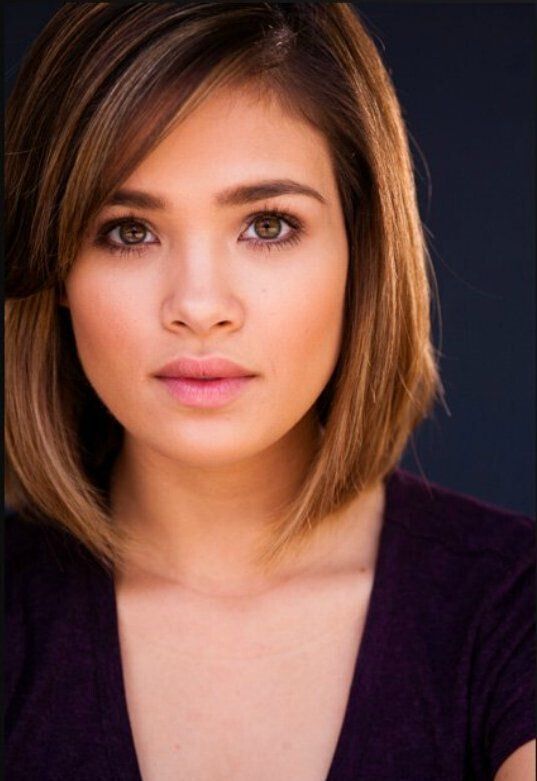 Emma Stone Medium Straight Hairstyles /Getty Images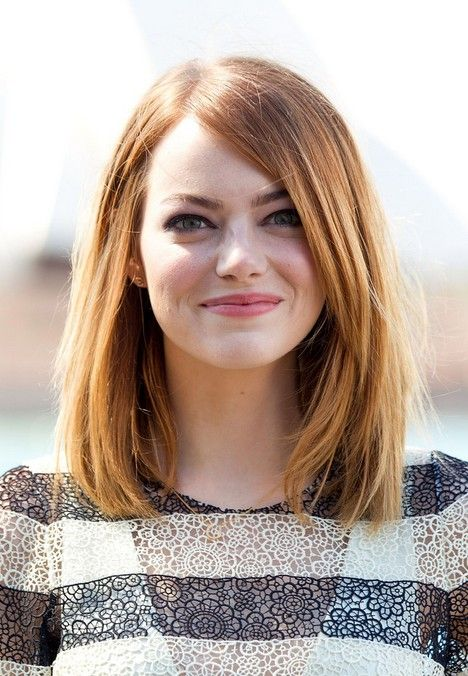 Short Wavy Hairstyles with Round Face Shape /Getty Images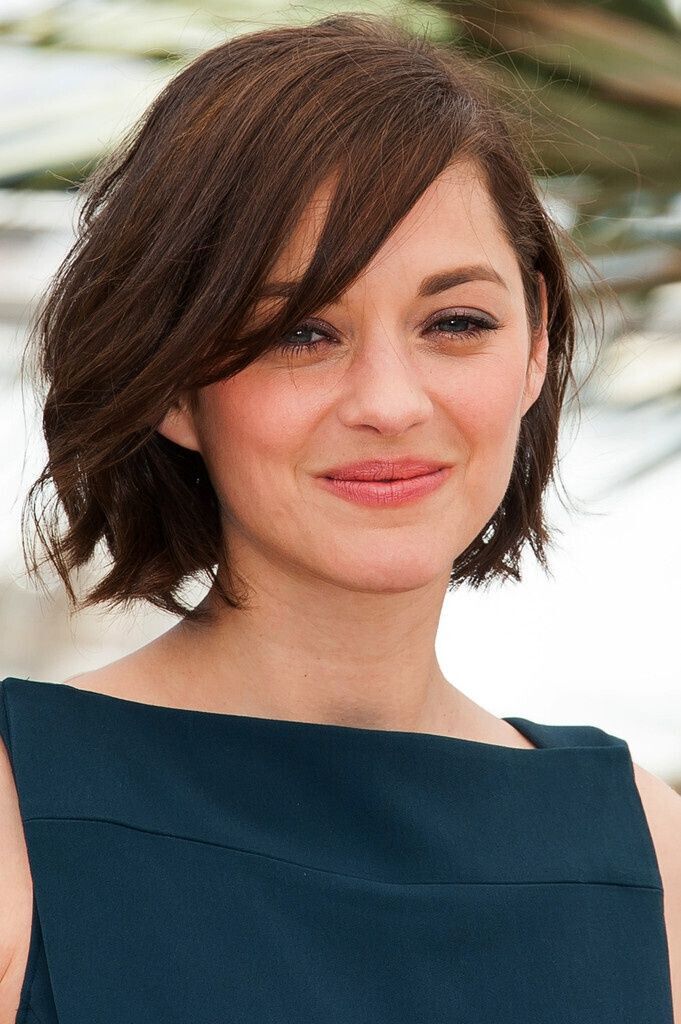 Blunt, Straight Medium Bob Hairstyles /Getty Images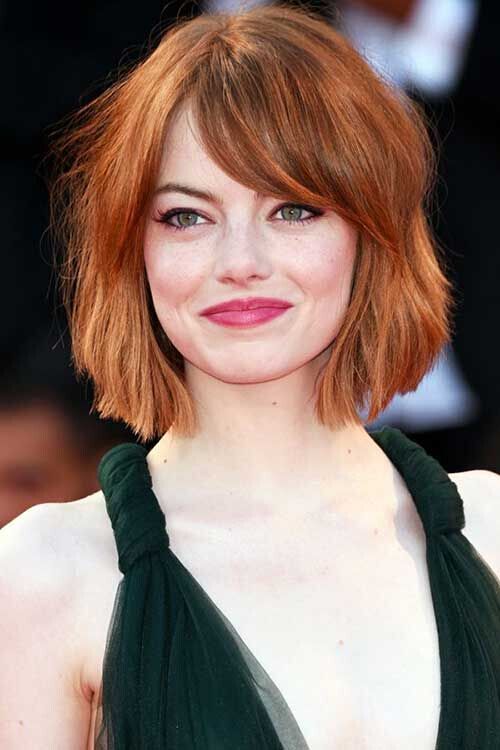 Classic Straight A-line Bob Haircut for Women and Girls /Getty Images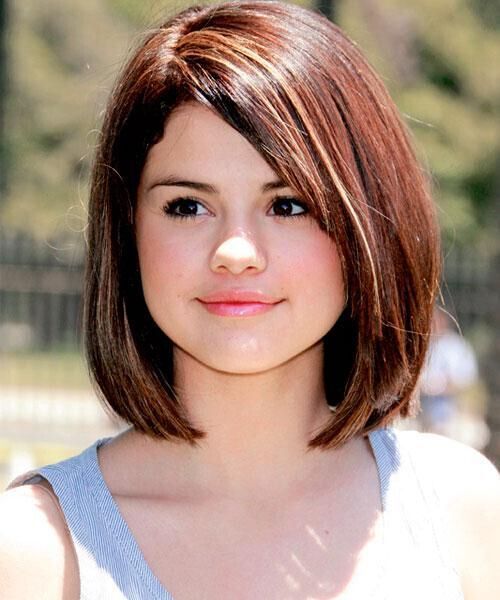 Kylie Jenner Casual Black to Brown Ombre Hair for Round Faces /Getty Images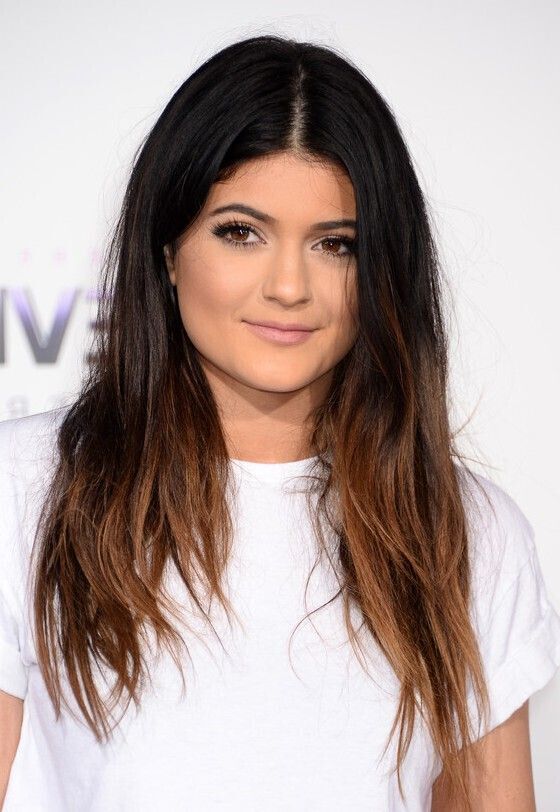 Long Wavy Hairstyles with Braid /Via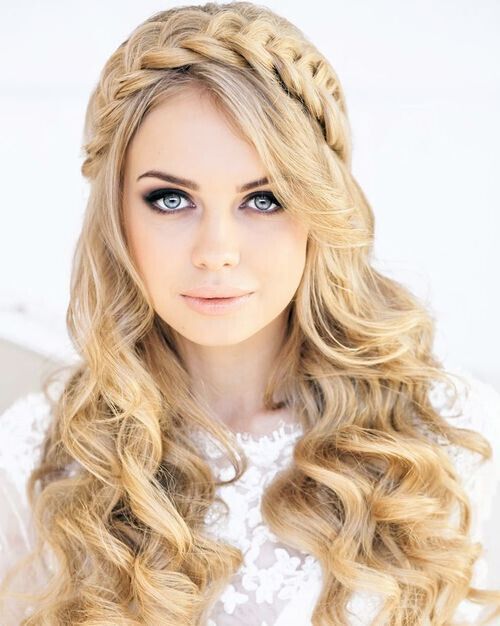 Medium Straight Hair Cuts for Fine Hair with Side Bangs /Getty Images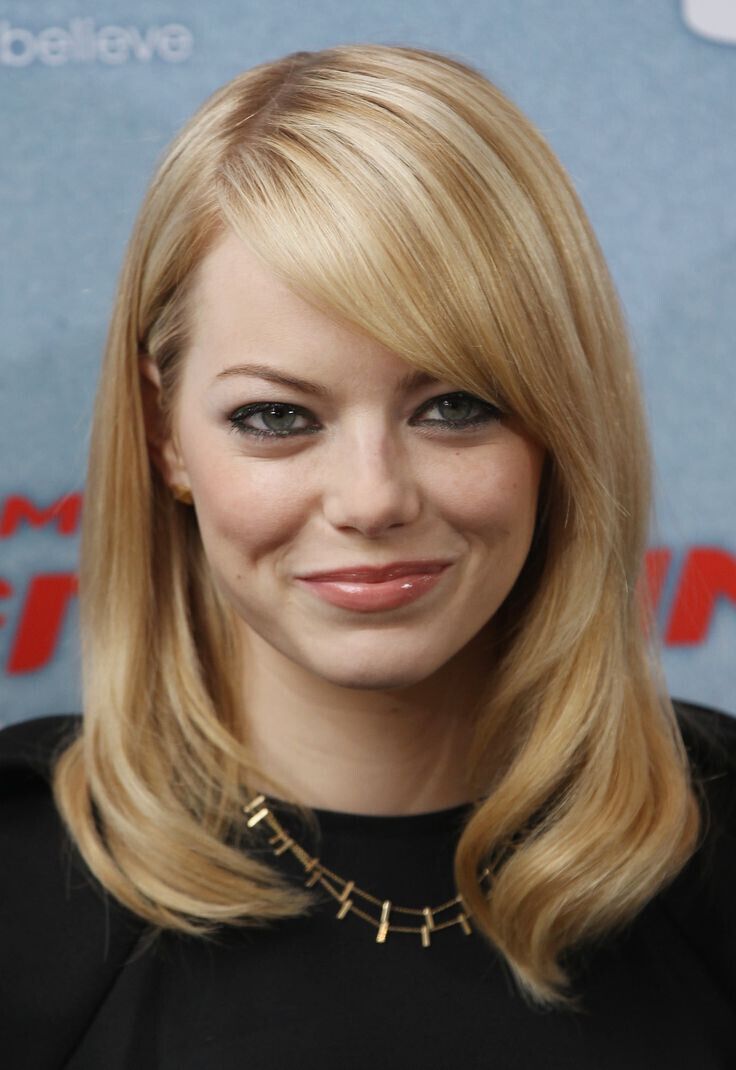 Messy, Short Curly Hairstyles – Women Haircuts for Round Face /Via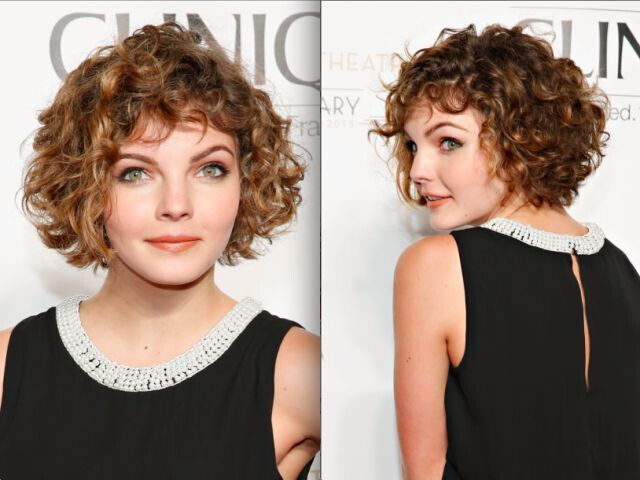 Michelle Williams Short Haircut /Getty Images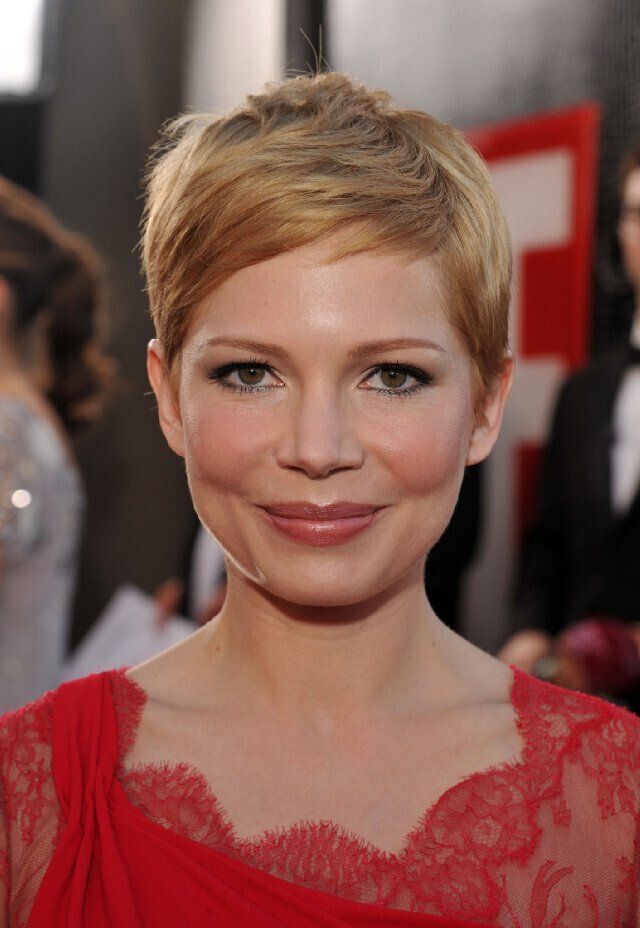 Ombre Long Hair with Short Bangs /Via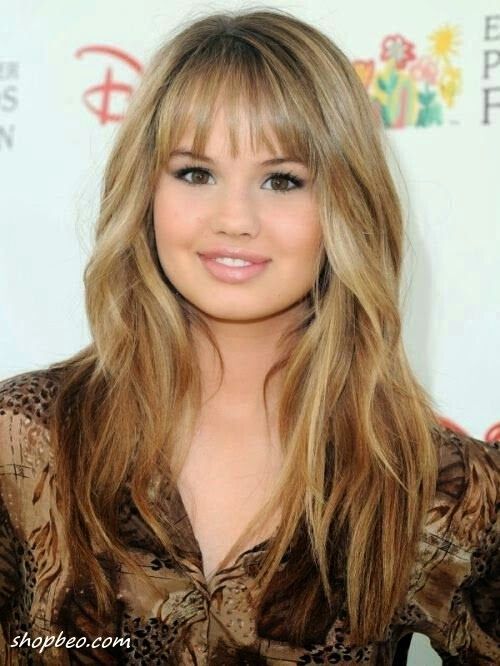 Heidi Klum Blonde Hairstyle /Getty Images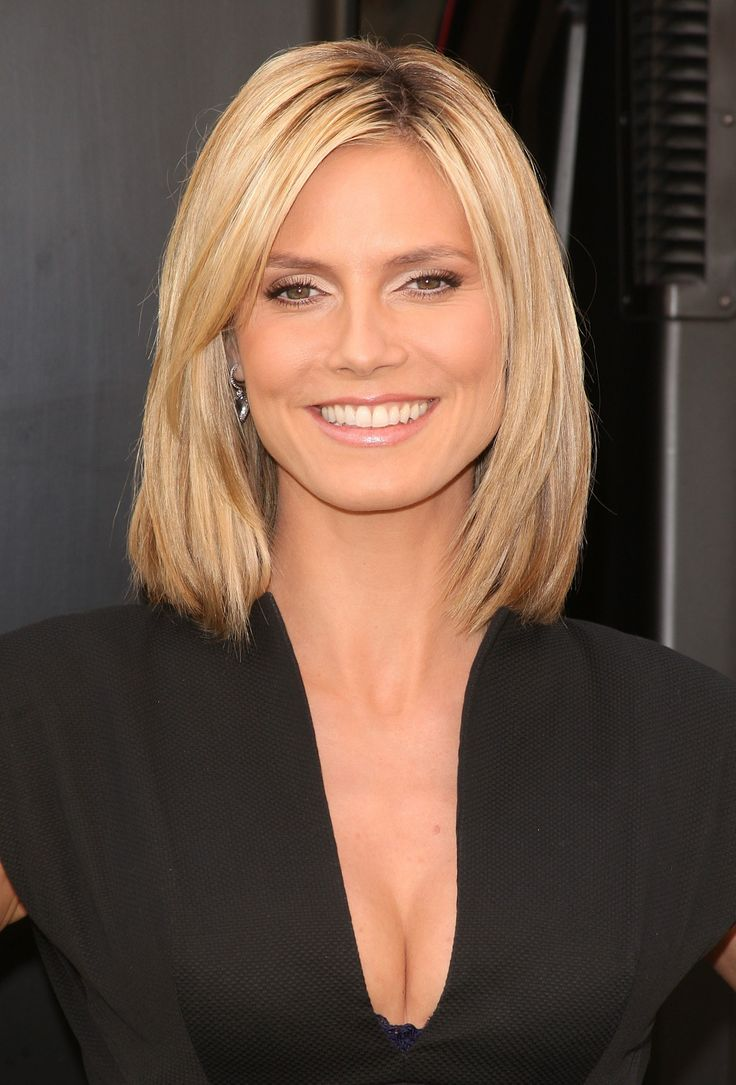 Casual Long Hair /Getty Images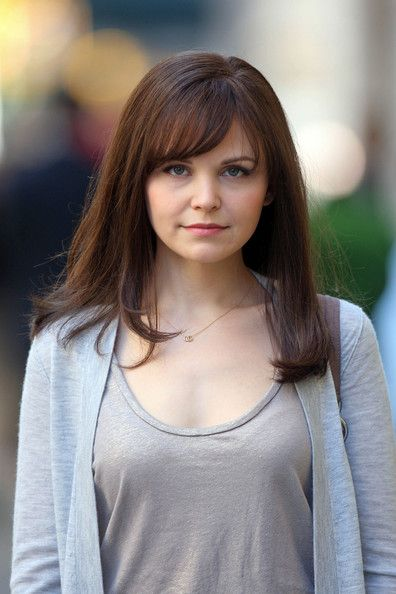 Ginnifer Goodwin Short Hairstyle /Getty Images