20 Short Haircut Ideas: Add Some Spike To Your Short Hair
Short hair is all the rage, but styling it is enough to make you become enraged. Those edgy styles in magazines? You know, the ones that look flawless and simple? Those people rarely rolled out of bed that way. Short hair has a tendency to go flat unless you style it, or get it cut in a specific way. With summer at our doorstep, the last thing anyone wants is to spend hours in front of the mirror, when they could be soaking in those delicious rays of sun. For all you short haired ladies out there, here are some simple styles that require an easy cut, or a palm full of gel.
1. A Softer Faux Hawk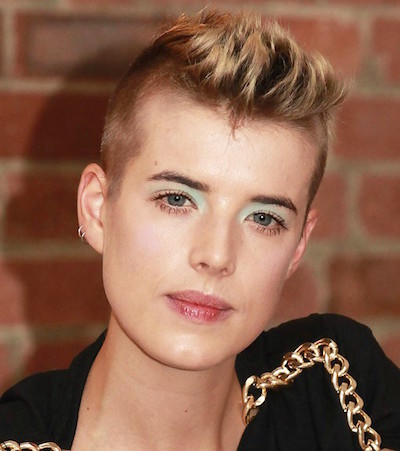 The shaved sides give you edge, while the soft faux hawk adds an undeniably feminine feel to this look.
2. Soft and Messy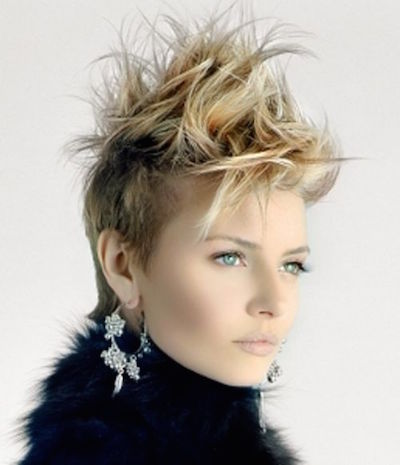 Incredibly elegant, this softer look gives you the volume you need!
3. Sultry and Sweeping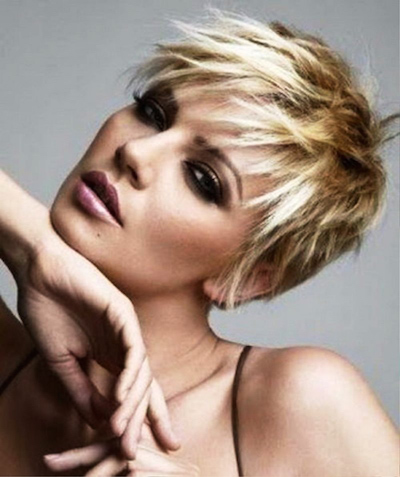 This simple look is the one we all strive for. A simple cut once every 4 weeks is all you need to maintain this style.
4. Edgy Lift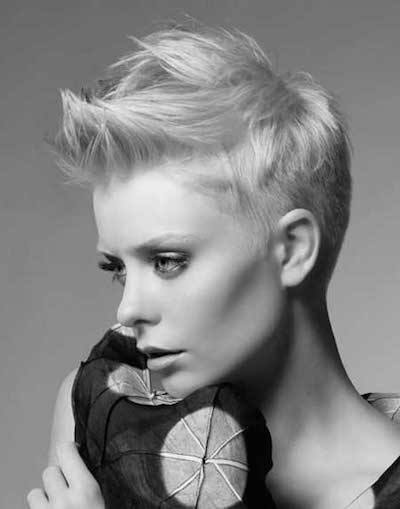 A chic ramp like this takes a little time, but it's worth it if you can pull it off.
5. Boy Short Confidence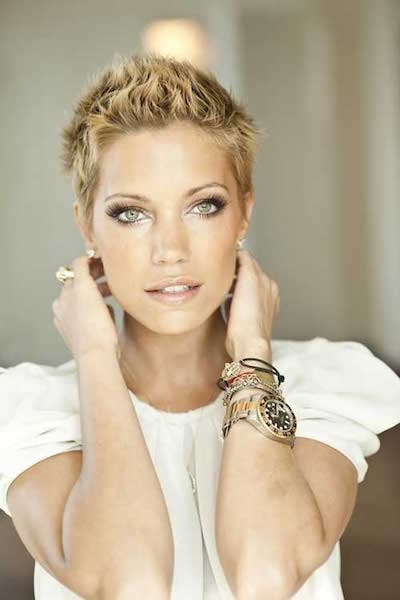 Compliment this look with some dazzling eye makeup!
6. Miley Cyrus Faux Hawk Hairstyle for Short Hair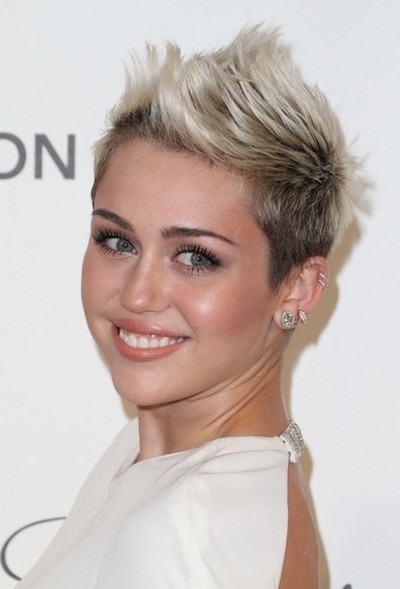 She nails it, and so can you! A simple faux hawk is all you need to amp up your daily style.
7. The Berry Swoop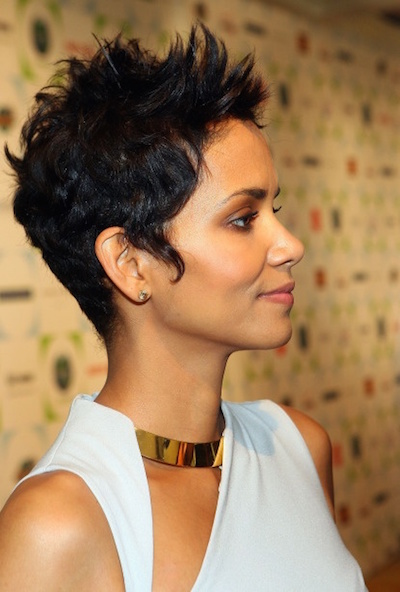 A short hair icon, Halle Berry shows us how it's done.
8. Elegant and Smooth: Pixie Haircut with Layers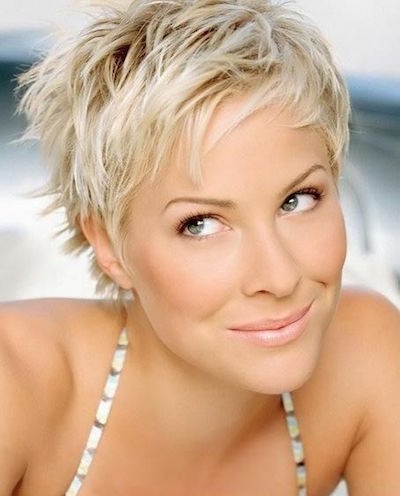 It's simple, smooth and perfect for any outing, formal or casual!
9. Sophisticated and Casual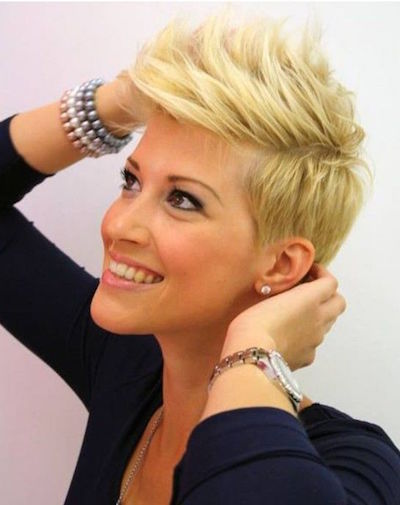 Another variation on the faux hawk that is work and play friendly!
10. Edgy Like Ginny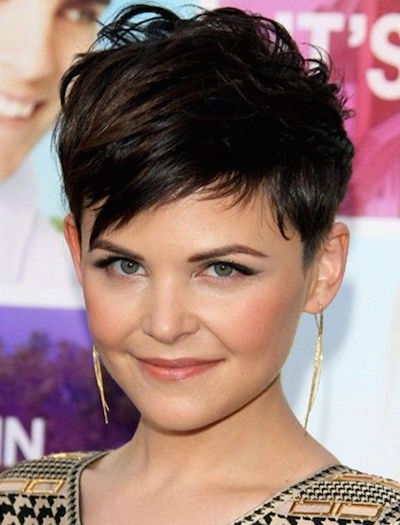 Ginnifer Goodwin sets the bar for edgy short cuts. This one is no exception.
11. Pretty and Purple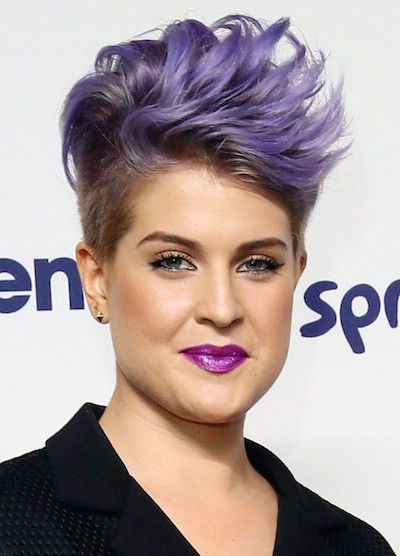 Known for being bold, Kelly Osbourne shows us that being daring pays off!
12. Blunt Edges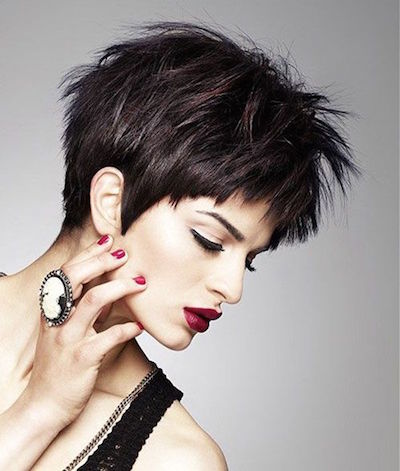 Blunt edges create a unique look when it comes to spiking your hair. Give it a go and see what you think.
13. Feather Soft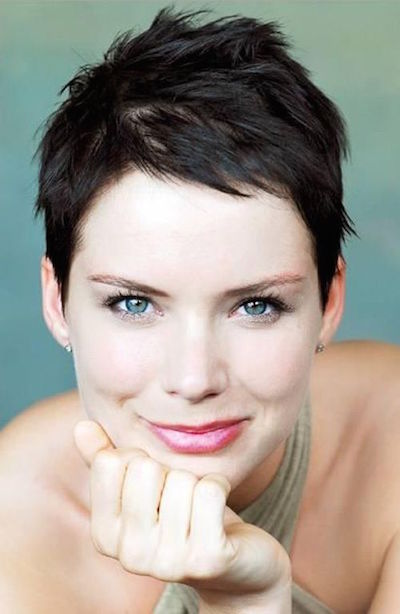 Not all spiky hair needs to be bold and radical. This soft style works on any face.
14. Minimalistic Style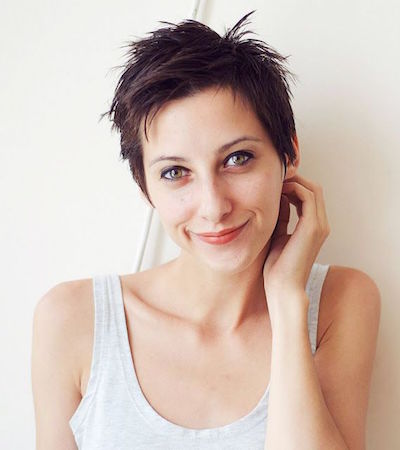 Another great example of how simplicity can be equally beautiful and chic.
15. Grunge Chic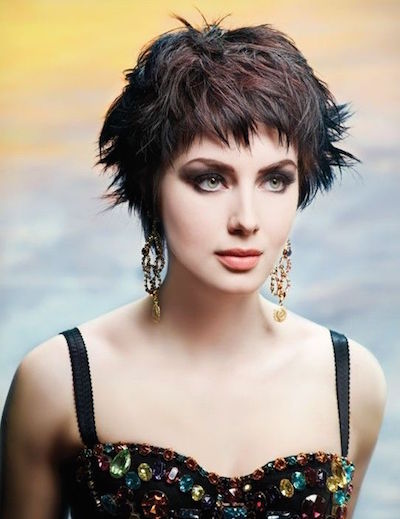 Cake on that eyeliner and tousle up those locks to get this grungy look.
16. Anti-Gravity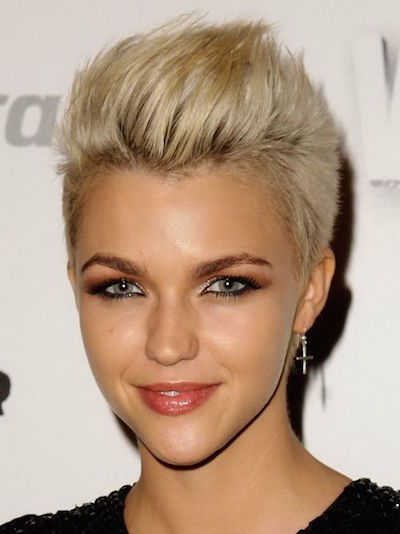 This soft look is almost an optical illusion. Stunning and chic, this is definitely a look to try.
17. Bold Colour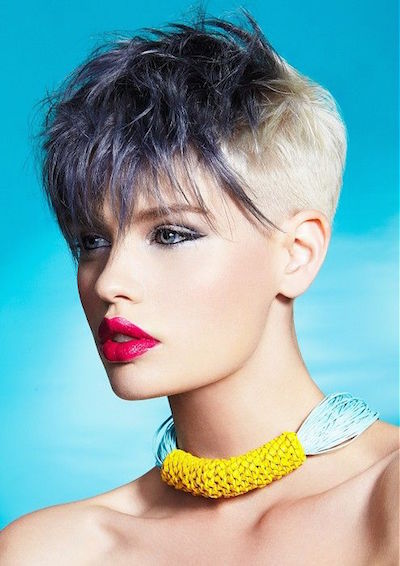 For the risk takers among us, nothing says bold like a dash of colour.
18. The Classic Cut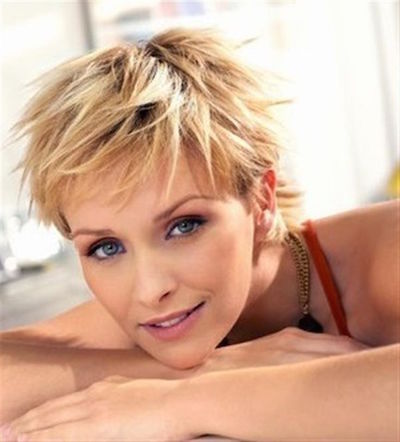 The haircut that started it all. If you don't know where to start, you can always go back to the origins.
19. The Sharon Stone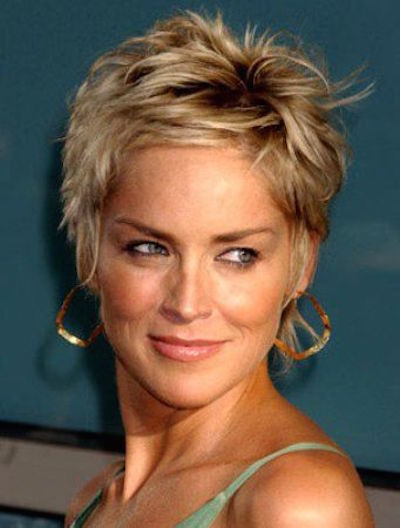 This cut is undeniably gorgeous, and you don't have to be Sharon Stone to pull it off.
20. Symmetrical Perfection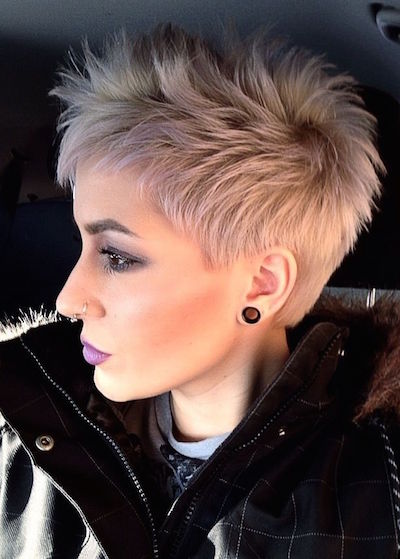 A dab of pastel colour and symmetrical cut is just the thing if you are looking to try something new.