Bo Derek Hairstyle: Sleek and seductive is the main feature of the look. The glamorous golden manes are blow-waved smooth showing off the face contouring layers throughout the front and sides which compliment the jaw-line and completes the whole style ideally. The blonde manes are blow-waved to allow soft flicks on the ends for shape and style. This shoulder length center part cut is ideal for people with fine to medium hair searching for a hairstyle with shape.
The medium length hairstyle is layered throughout the back and sides. Layers can help make your hair full of vigor and life. The hairstyle is most suitable for women with round face shapes and will need regular trims in order to avoid split ends.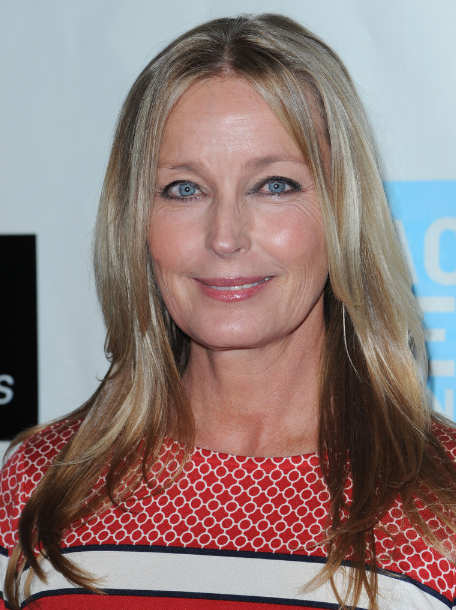 Collection: Female Celebrity Hairstyles
FaceBook: Bo Derek FaceBook
wiki: Bo Derek Wiki
Bo Derek Hair Style
Length: Medium
Bangs: No bangs
Type: Straight
Hair Color: Light Blonde, Butterscotch
Age:50-60
Bo Derek Haircut: Create great layers to add texture and shape to the whole look. Leave the top area relatively smooth and straight and create layers. The fullness of the silky style is at about shoulder level. Apply a bit of top-class hairspray to keep it shine and neat.