10 Medium Layered Hairstyles in Beige, Brown & Ash-Blonde Fashion Colors
Style and versatility are just two of the advantages of choosing this season's medium layered hairstyles!  This glamorous gallery of new medium-length hairstyles showcases the beautiful blends of browns and blondes currently taking hair-fashion's center-stage.  Warm beige blends on a brunette base create fabulously flattering hair color for medium complexions with warm undertones.  Cool, ash-blonde ombré and balayage suit cooler, pale skin tones.  And one-length haircuts, with a blonde top layer revealing an under-layer of pale lavender when you move your head, will give you loads of inspiration for your best new look yet!
Soft daytime glamor – medium layered hairstyle in beige shades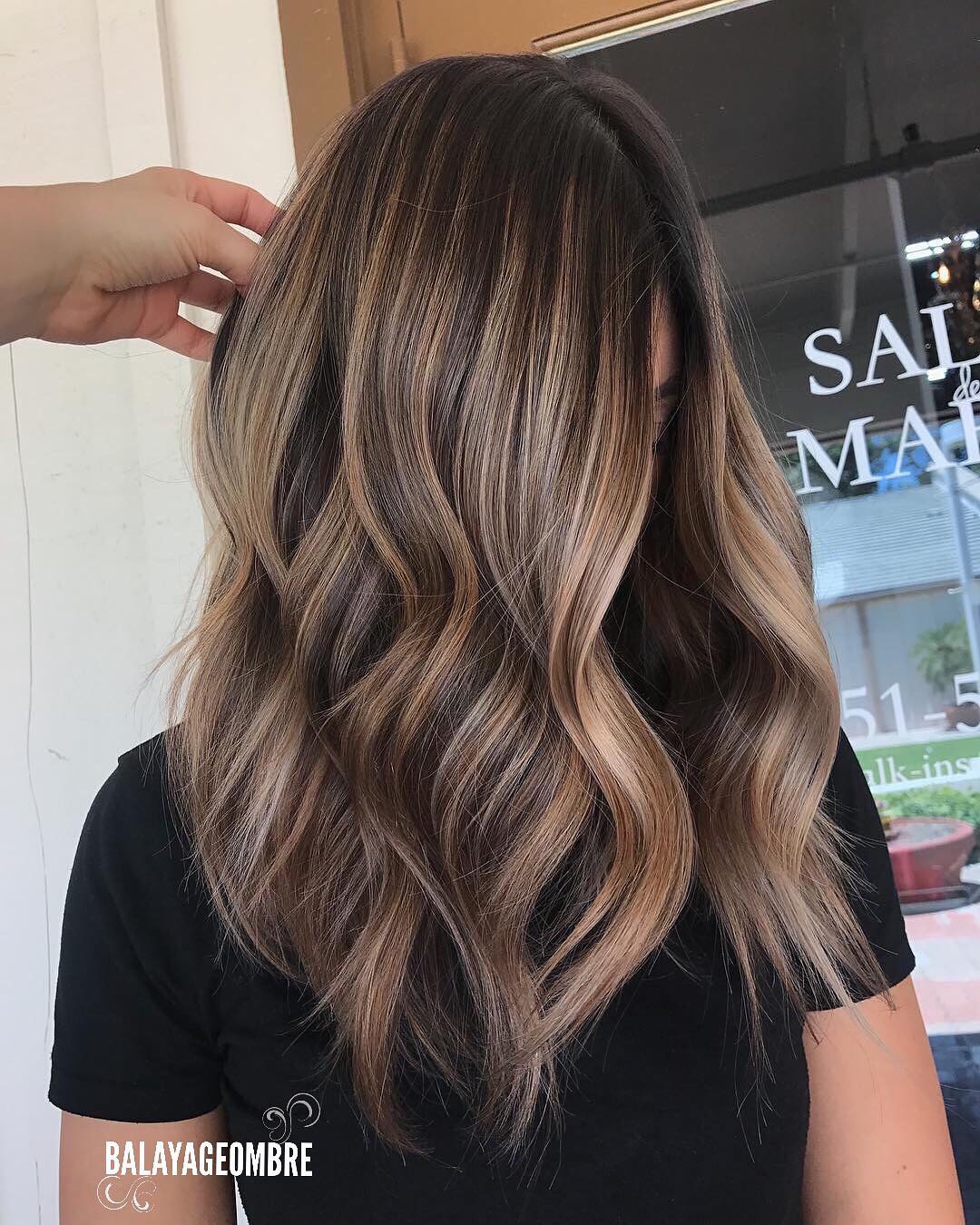 This appealing medium layered hairstyle gives a look of luxury and relaxed style in every way!  The long layers and gentle, deep waves suggest a 'laid-back' personality, who takes life as it comes.  And the modern blending of beige and cocoa-brown, highlighted in caramel, honey and butterscotch-blonde sound like a luxury dessert from a very posh restaurant!
Clever 3-D medium layered hairstyle for fine hair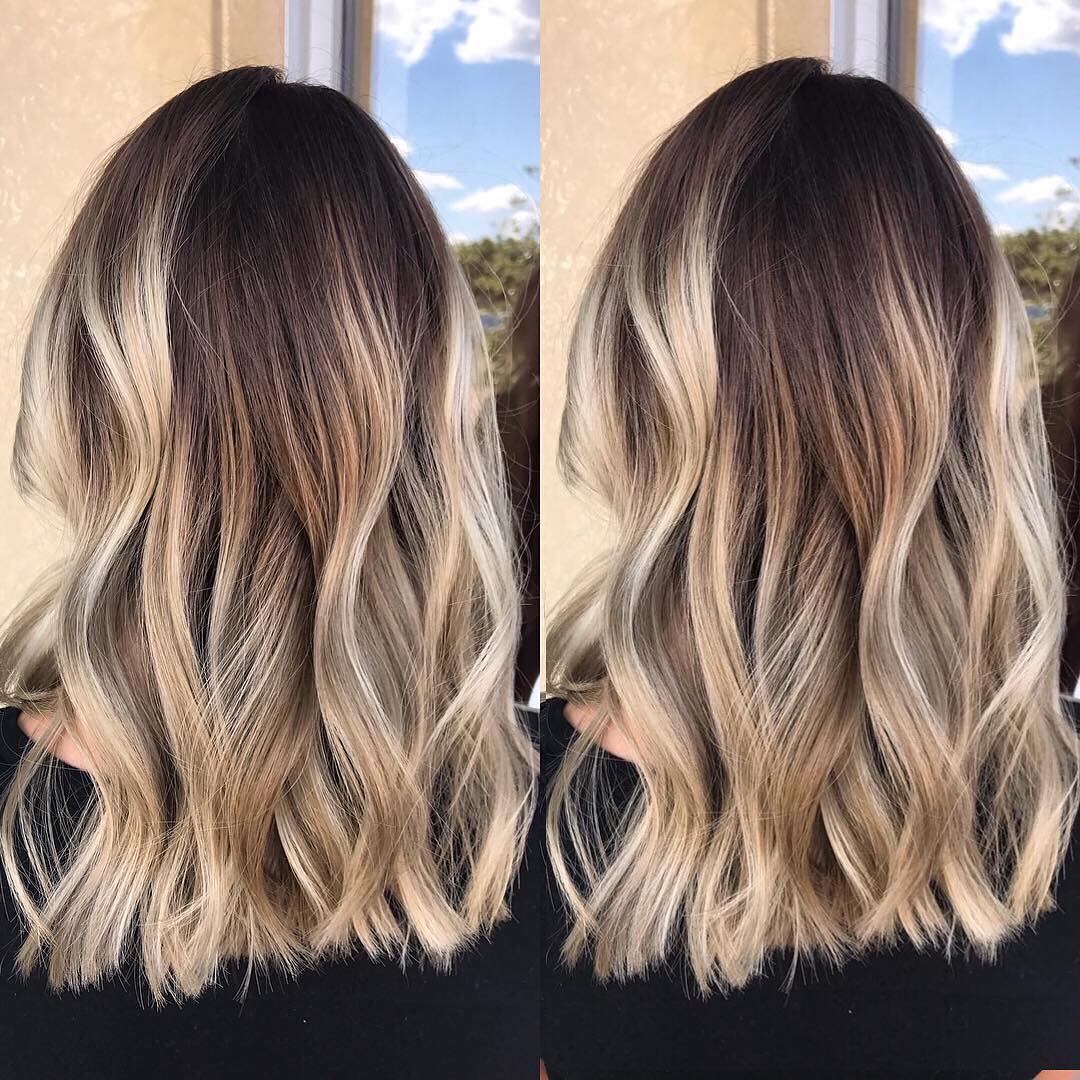 Fine or medium hair will look thicker with this super cut and beautiful beige and brown hair color design!  The hair is almost the same length all around, so you don't lose any of your natural thickness.  And the ends are blunt-cut, with just a touch of trendy texturing, which always adds a denser look.  The contrast between dark and light shades on the lightly tousled, softly defined waves gives the impression of more density that we all value!
Special date medium layered hairstyle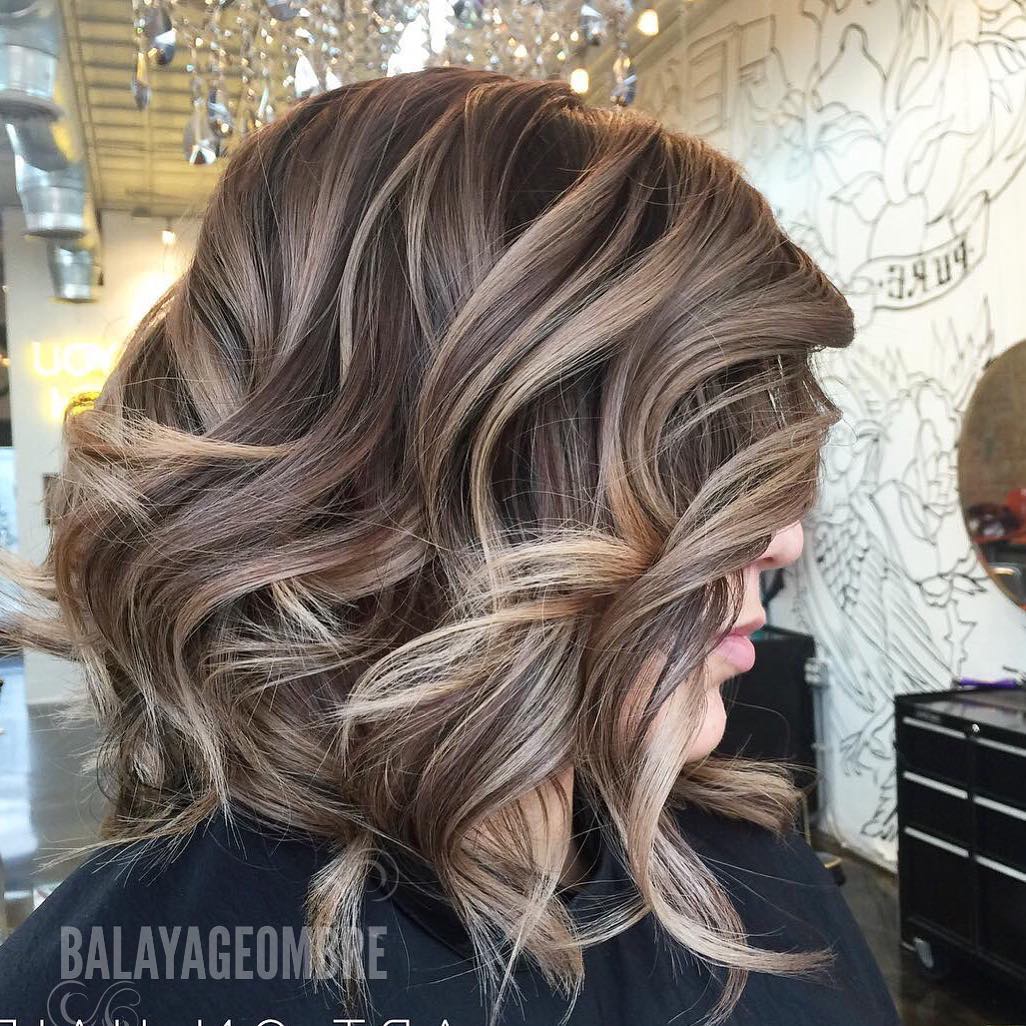 This gorgeous windswept look is the perfect way to show off your trendy hair colors!  The cocoa brown low-lights add a subtle hint of warmth that balances out the neutral beige tones beautifully.  And running lightly through the tousled wave pattern are light, beige-blonde highlights to emphasize the incredible texture and movement.  This informal, modern style is bound to impress!
Summery surfer-blonde medium layered hairstyle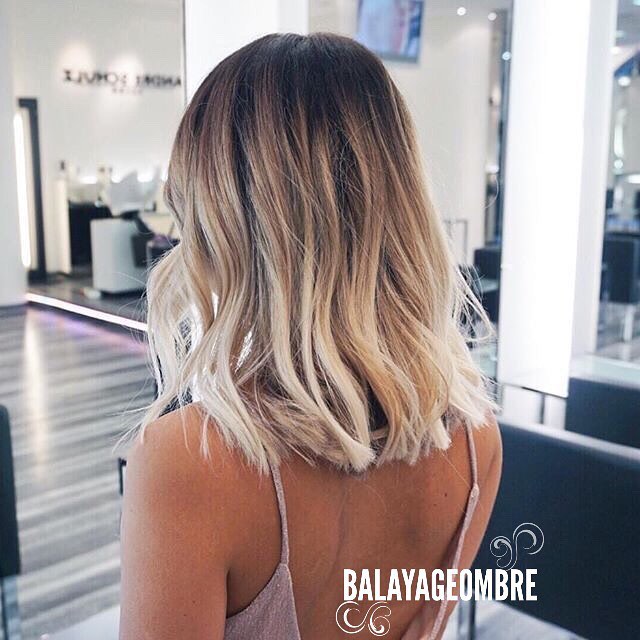 Here's a youthful cut and color idea that needs no special styling, yet it's packed with style!  Cut to hang a couple of inches below the shoulder, it has blunt cut tips for a choppy, modern look that suits medium and fine hair types.  The standout feature of this casual look is the pretty beige shade around the top, which switches to an adorable, sun-bleached blonde ombré! Worn loose and tousled, or up in a ponytail or bun, this simple style will take you everywhere this summer!
Sophisticated edgy ash-blonde with choppy vibe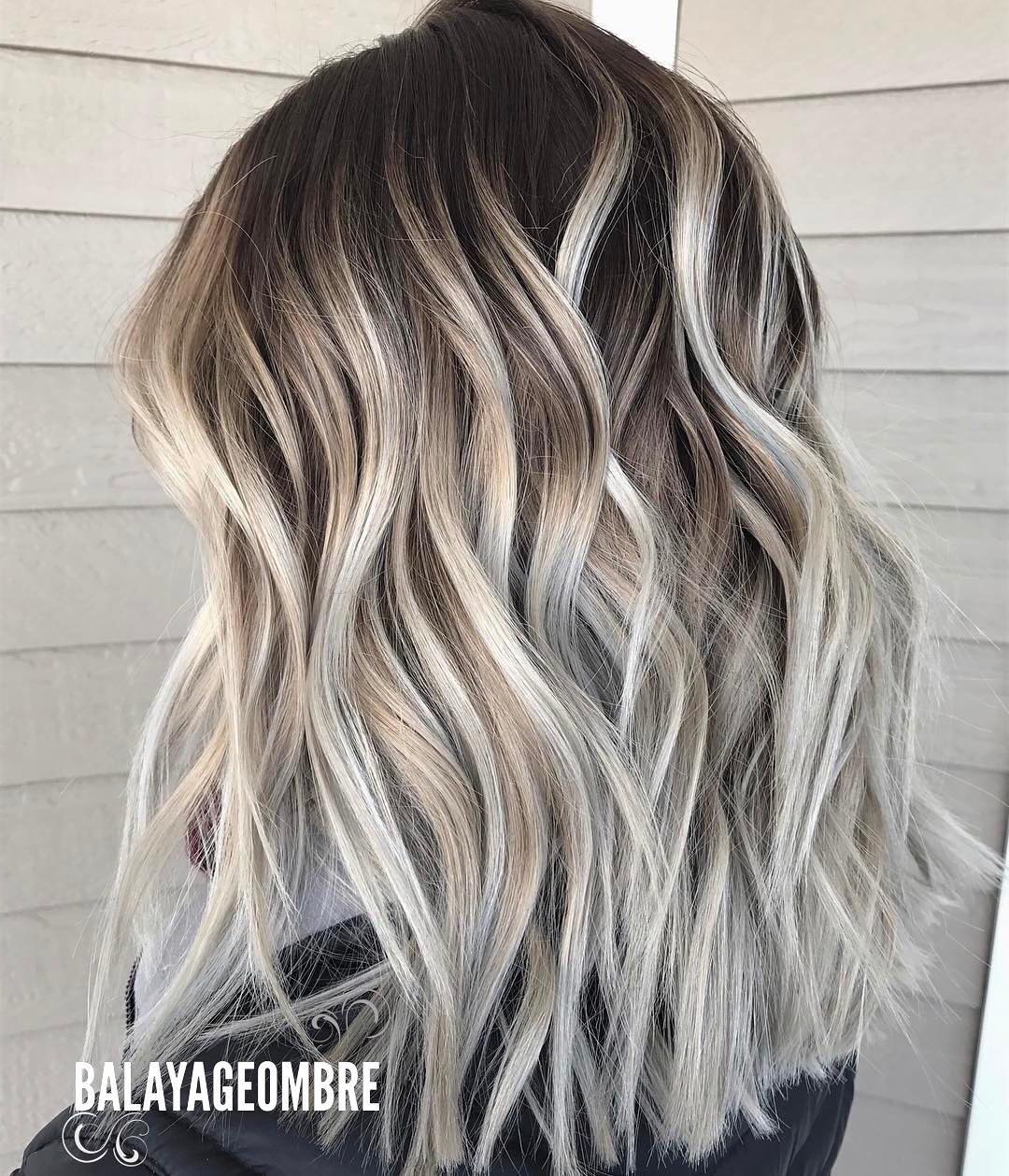 Dark blondes with a natural hair color of flat brown have the perfect skin-tones for this daring ash-blonde coiffure!  From edgy dark roots, the middle section warms up the look with beige tones and some balayage that continues to the tips.  The ombré is a continuation of striking white balayage, which becomes cool ash-blonde in tousled hair with a slight wave.  The straight styling of the lower lengths adds even more edge and long layers finish above textured, choppy tips!
Wonderful warm beige in versatile medium haircut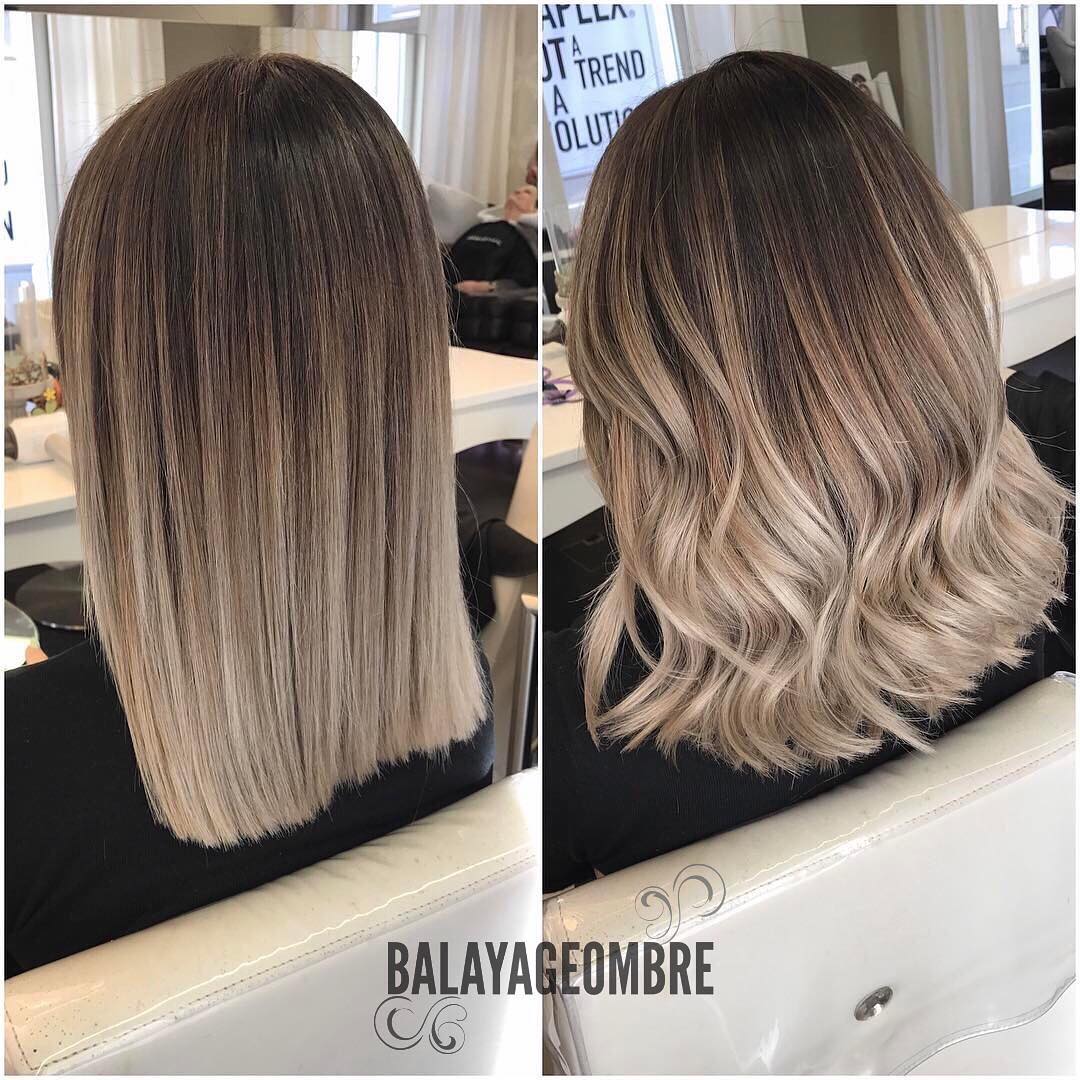 Simple styles are definitely having a moment in hair-fashion favorites right now!  So naturally straight hair, in medium or fine hair types, makes it easy to get ultra-chic styles for day or evening wear.  The straight style above has a strong bottom line, with lightly textured tips, below an inch or two of closely layered hair.  Worn smooth for work and with an alluring wave softening the lines for leisure time, the lovely warm beige shades add a very classy vibe!
Fabulous choppy layers in super-cool ash-blonde & brown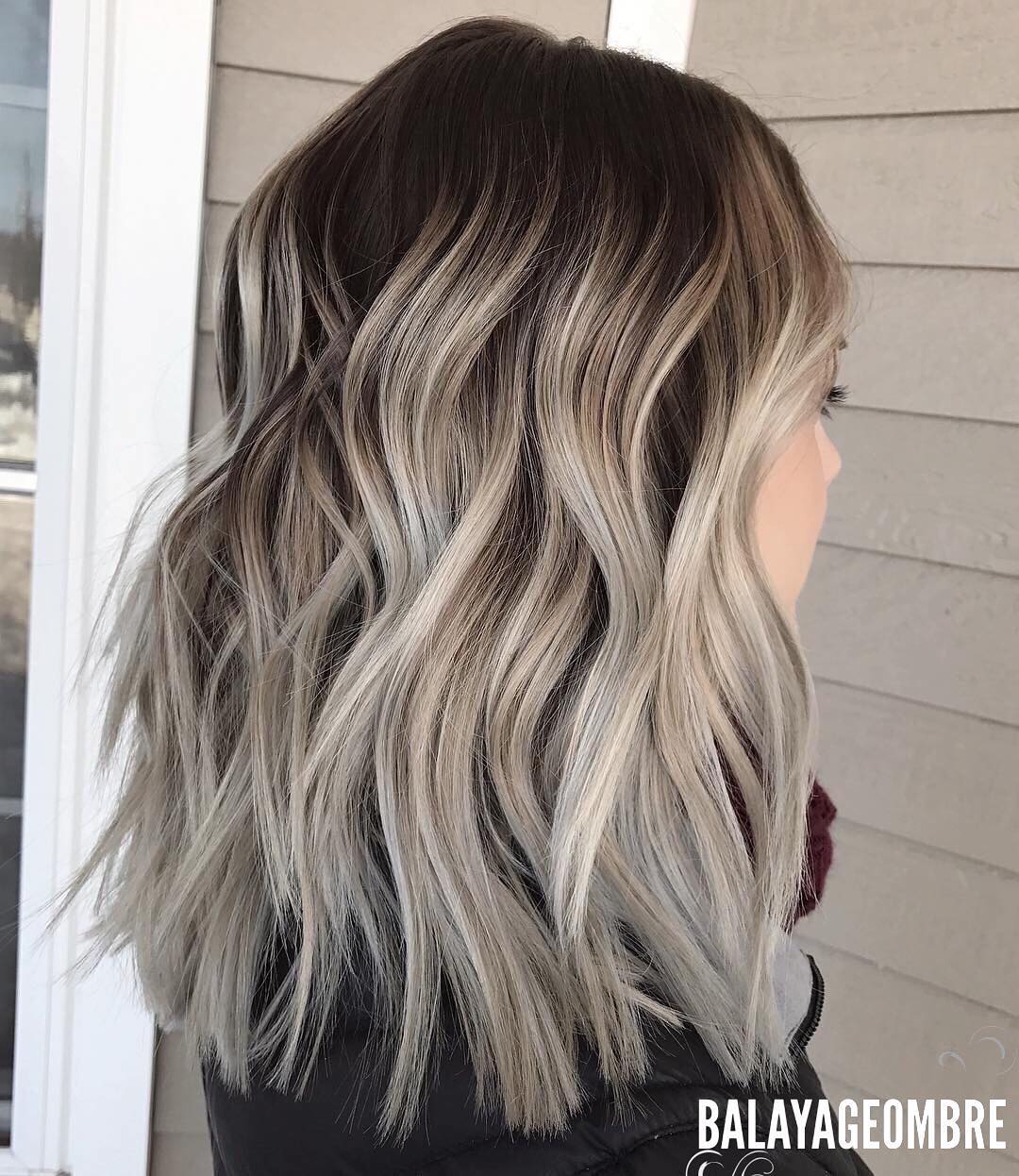 Here's another of the modern fusion-styles bringing together a choppy look, curvy waves and textured tips to invent a fabulous, new fashion direction!  This is a 'cool' look with a youthful vibe for teens and younger women, so it follows that the hair colors are super-cool, too.  So if you're fed-up of bleaching your dark-blonde/mousey-brown roots, stop now and just add a trendy beige and ash-blonde ombré.  Make sure you ask your stylist to cut 'disconnected' layers to get this highly textured finish!
Chic streaks on casual medium-layered haircut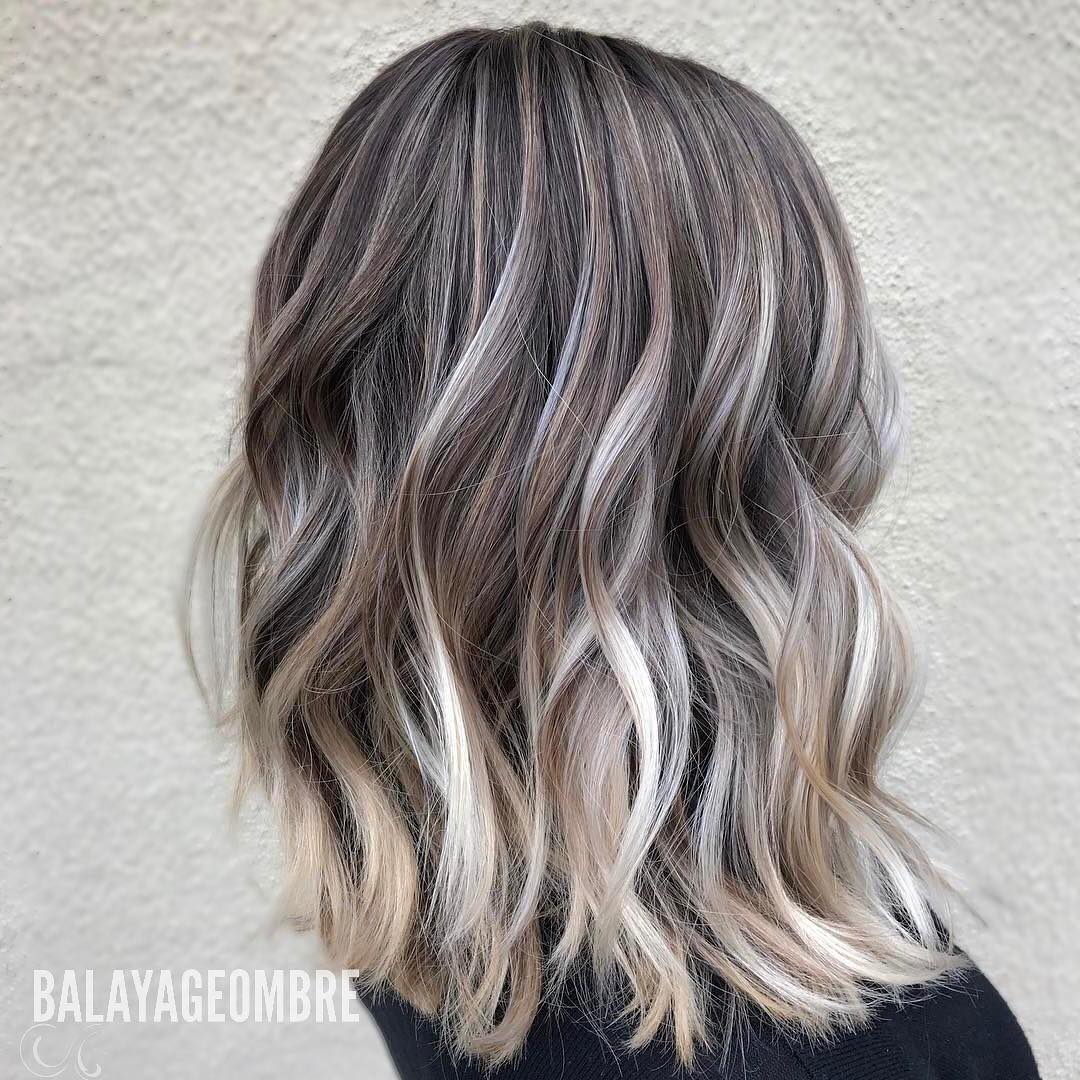 Not only is this a very fashionable LOB, tapered down from the back, it's also the perfect way to blend in your early gray hairs!  You do it by starting the pale-blonde balayage in very fine streaks at the roots on top.  And then, you can draw attention away from gray roots with this gorgeous mix of contrasting light, medium and dark shades of blonde, beige and brown!  Add lightly defined waves and a messy finish for a youthful look for ladies of all ages!
Sexy mid-length waves in pearlized blonde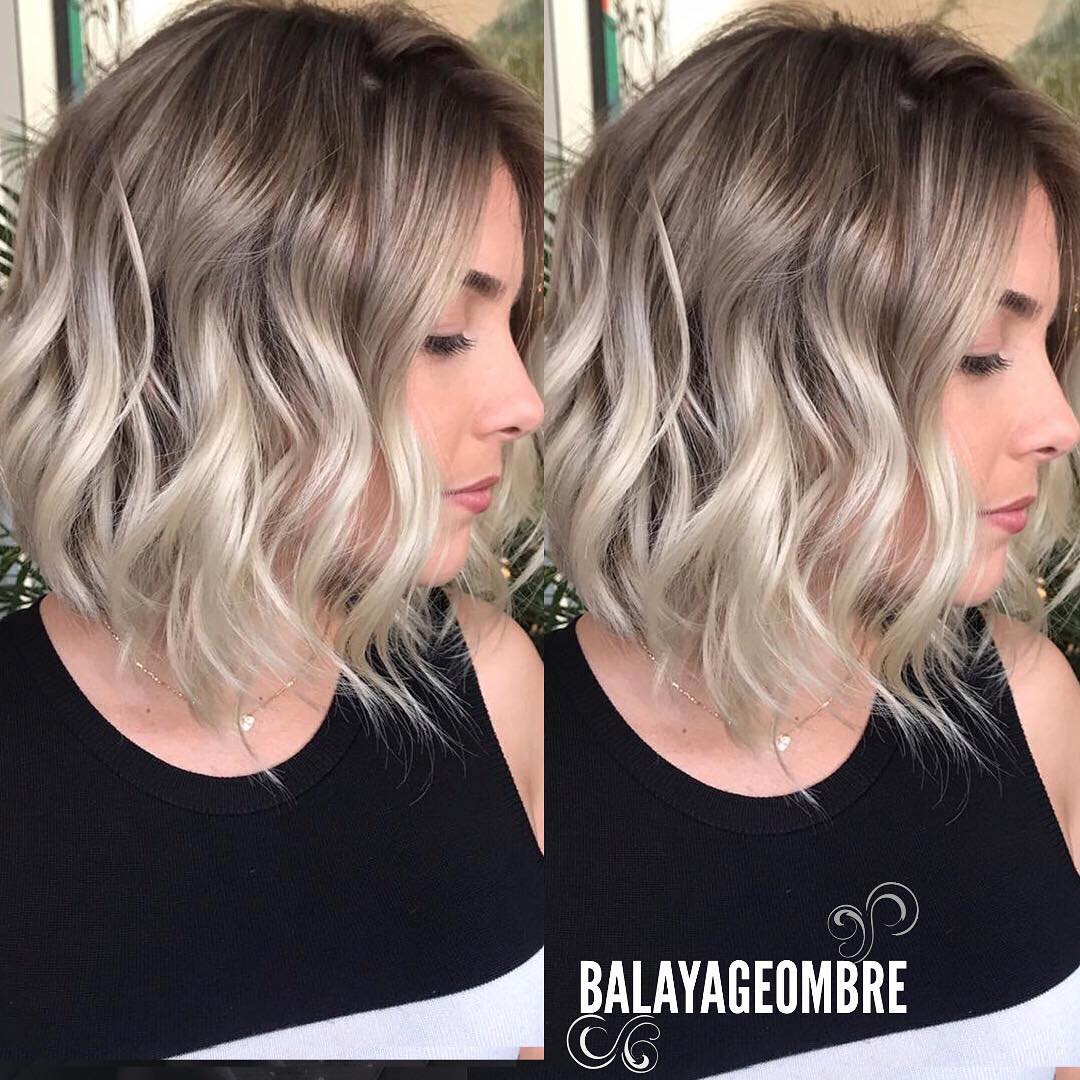 This is a lovely soft and feminine style and color that quite a lot of males find irresistible!  So if you'd like to catch some special's eye or just put more 'fun' into your social life, this is definitely a good hairstyle idea.  The modern, dark roots are a soft beige shade, (rather than an assertive black or brown color!)  The transition color is a vintage 'mink-blonde' shade and the ombré's a pretty, pearlized ash-blonde.  Combined with gleaming, mid-length waves, this luxury look's sexy in a very classy way!
Trendy two-tone ash-white, lavender & beige hairstyle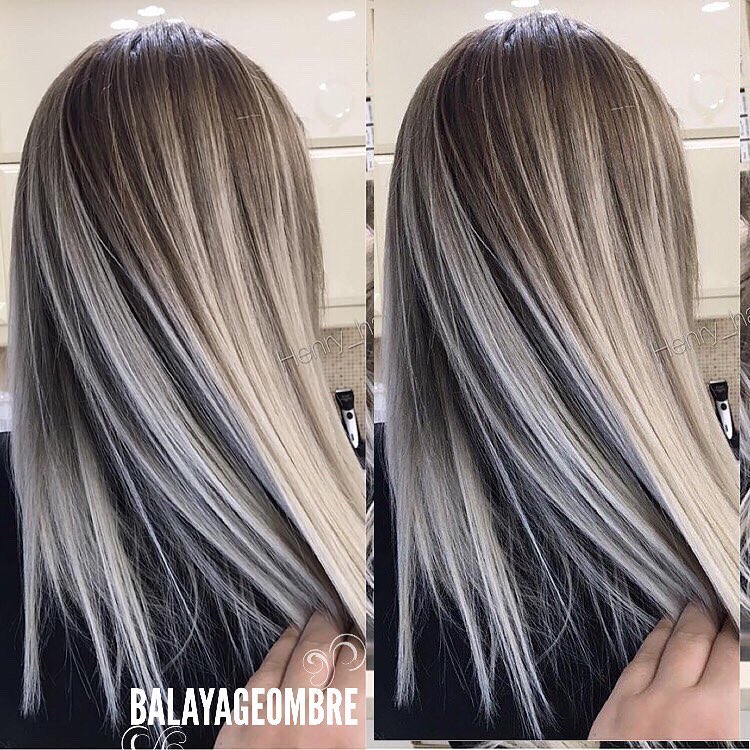 Jazz up any long, straight style with one of the new hair color techniques!  This style has fashionable beige-blonde on the top layer and ash-white with lavender tones adding amazing edginess to the layer underneath.  I love this look which creates a very modern twist on a simple, classic, medium length haircut.   Easy care and really eye-catching – this technique produces fantastic ponytail and up-styles, too!