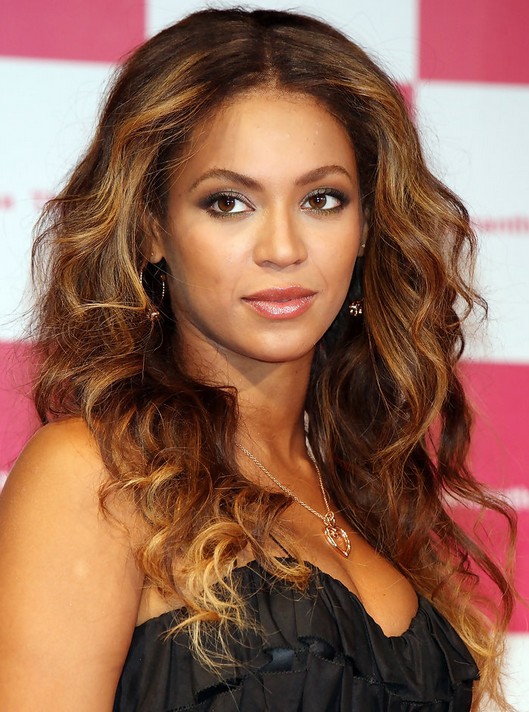 10 Beyonce Knowles Hairstyles
Beyoncé Giselle Knowles-Carter, is a famous American singer, top-class songwriter and talented actress.
She rose to fame in the late 1990. From then on, she has gained increasing number of fans all over the world. In this text, let's check out her stunning hairstyles.
Beyonce Knowles Hairstyles 2014: Long Loose Waves
Long loose beachy waves keep Beyonce totally admiring seductive and stunning. Besides her shiny pink lips kept her beauty look totally radiant.
The warm hair color takes the lengthy curls to a mystical stylish and fabulous level.
Beyonce Knowles Hair Styles 2014: Super Luscious Side Braid
Beyonce styles her long hair into a casual, yet super luscious braid. To get her look, you can comb your hair to one side and divide it into three equal pieces and braid it loosely. Fix the hair ends with hair elastic.
Beyonce Knowles Long Hairstyles: Curls with Side swept Bangs
Beyonce wears her double-toned hair casually curled with side sweeping bangs. The big voluminous curls are set with great deliberation from the back to the front.
Beyonce Knowles Hairstyles: High Top Knot
The high top knot makes Beyonce look dramatic and lovely. The knot balances high on the crown of her head and creates an instantly lifting and slimming effect. The big glasses and the shining ear -rings makes her cuter. Her rich berry lip adds a touch of color to her pout.
Beyonce Knowles Hairstyles: Blonde and Chestnut hair
Beyonce styles her amazing long blonde and chestnut hair into voluminous cascading curls which are full of feminine power, gorgeous volume and sensual intensity.
Beyonce Knowles Hairstyles: Blonde Loose Wavy Hairstyle
Beyonce rocks her golden blond hair in center part bouncy curls. The deep side part frames her flawless face.
 Beyonce Knowles Hairstyles: Voluminous Long Hair
Beyonce's voluminous flaming waves enhance her gorgeous face and natural makeup. Thick bouncy curls caress her shoulders and contour her exquisite face in pure sensual awesomeness.
 Beyonce Knowles Hairstyles: Loose Curls
Beyonce shows off her signature honey-blond soft loose curls. The luxurious curls of different sizes are skillfully fluffed up and show their exquisite breathtaking and stunning shape. The center part divides her luscious curls evenly.
Beyonce Knowles Hairstyles: Long Straight Hairstyle with Blunt Bangs
Beyonce pairs her straight sleek hairstyle with heavy blunt cut full bangs which are of timeless charm and elegance. Her copper and golden blonde hair is full of seductive shine.
 Beyonce Knowles Hairstyles: Sleek Hairstyle
Beyonce's long sleek hairstyle looks elegant and sophisticated. The amazing blue edgy dress just has a great contrast with her super sleek shiny hairstyle which is created with a blow dryer and flat iron.