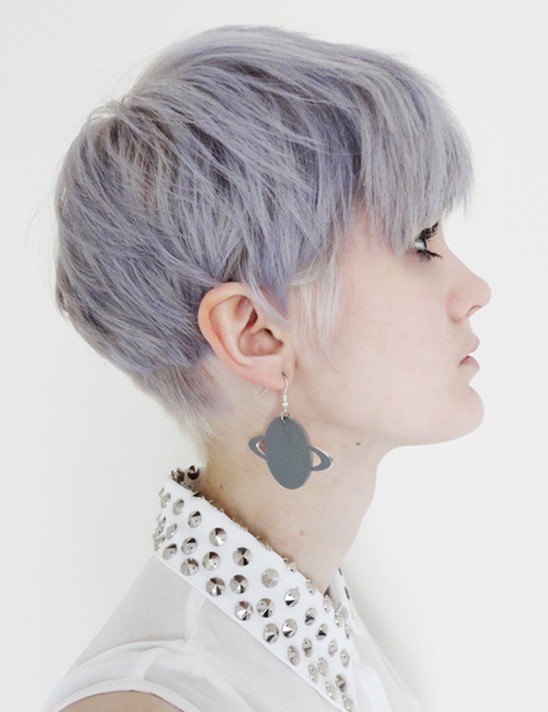 Adorable Short Haircut: Layered Hairstyles
This short and adorable hairstyle is cut short and near the head through the back and sides, blending into the top jagged cut layers, which bring a lot of texture.
The front part is smoothed down, which add some cute and cool factors to the splendid hairstyle and they can enhance the big eye greatly. The stunning shiny hairstyle is ageless and is great for people with round face structures.
Styling Steps
Hold the thinning shears diagonally above the section and trim the hair with the shears pointed downward. Shape your bangs with the shears.
Single out a 2-inch-wide section of hair in the front. Trim the hair at the back of your head slightly shorter than the front and sides. Keep the top section at least 2 inches thick and no longer than 4 inches long.
Layer some long neat bangs subtly across the forehead to make the whole hairstyle tender and softer.