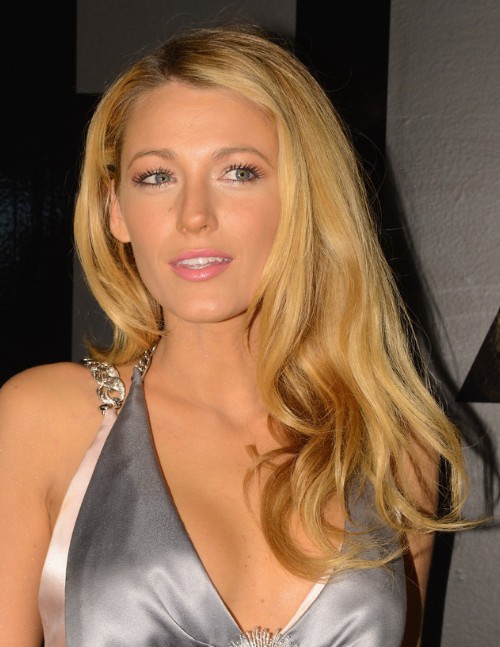 Blake Lively Blonde Long Wavy Hairstyles
Blake Lively Blonde Long Wavy Haircut: The blond hair is styled long curls throughout the mid-lengths to ends to create the fabulous and gorgeous look that is great for people with natural long hair.
The side part and waves throughout the front and sides can encourage the great bounce and movement of the long, sexy and soft waves to bring the simple yet lovely hairstyle shape and charm. Waves can create your hair more volumes. The long luscious style is simple to create and great for many events.
Blake Lively Hairstyle
Length: Long
Type: Layered
Hair Color: Blonde
Tips: shampoo and condition your hair with mild hair cream. And the get your hair dry until it is a bit damp. Choose a high-quality hairspray or a hair mouse so as to hold and maintain the style longer. Next, separate your hair into several parts according to your hair length and wave intensity. Twist every part into many buns and fix it with hair pins. Then, make it dry with the help of a hair dryer. Now, loosen your hair and move your fingers throughout the hair to crunch them. Finally, apply some hairspray to make it lat longer.