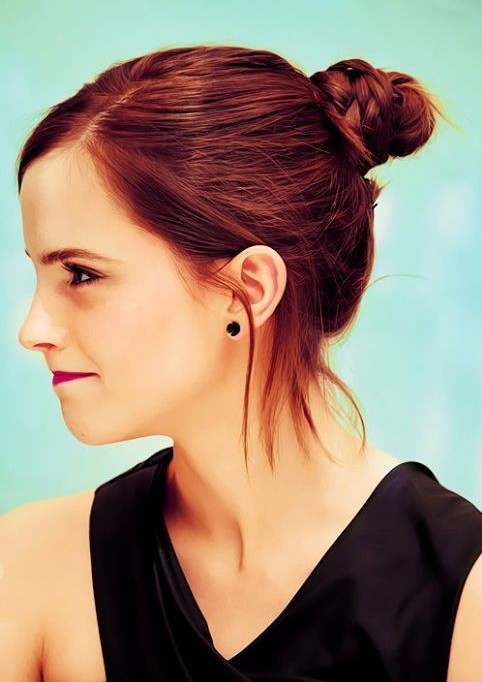 Emma Watson Hairstyles: Easy Updo
The top of the charming and magnificent hairstyle is tied back while the top is teased very high and styled up to create maximum height.
The graceful and trendy hairstyle is trendy easy for medium and long hair. It is certain to earn you some envy glances since the chignon can offer people a graceful and formal look and feel.
Styling Tips
First, comb all the hair back and then place it at the up-top of the head, fixing it with a rubber band. Make all loose hairs of the ponytail smooth with a comb to get a neater bun.
Begin to braid the ponytail and then twist the tail into a tight rope. Wrap hair rope tightly round the tail base, twisting more as needed.
Tuck the ends of the hair rope into the tail base. Fix the bun with some prong-shaped bobby pins.