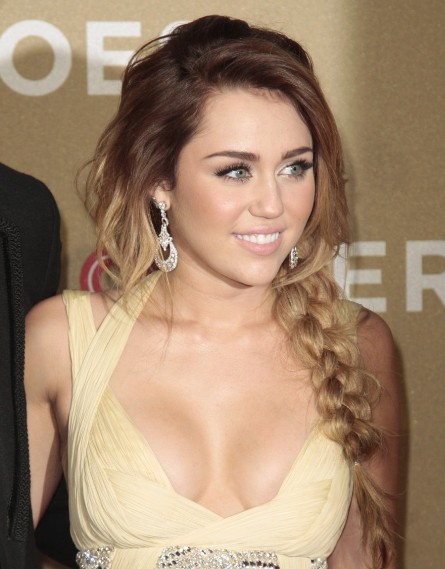 Miley Cyrus Braided Hairstyles
Braids hairstyles are a classic look and can be styled to suit any style of dress or occasion, whether formal or casual. Braided hair styles can be styled a variety of different ways to help you to achieve this look, but first you need to determine the style that suits you best.
Miley Cyrus Long Braided Hairstyles 2012
Miley Cyrus wore her long braided hairstyles attends the CNN Heroes: An All-Star Tribute at The Shrine Auditorium in Los Angeles, California. Miley Cyrus wore her hair with loads of volume and a sexy side braid at the CNN Heroes: An All-Star Tribute.
Miley Cyrus Twist Braided Hairstyles
You can pair Miley Cyrus' stylish curled twist with sparkling earrings and a dress that has a decorative neckline for extra impact! To get this look, first curl random sections of hair around a 1 1/2-inch curling iron to create loose curls (they'll give your style more dimension). Pull back the right side of your hair, and pin it securely to the back of your head with bobby pins.
Miley Cyrus Casual Braided Hairstyles