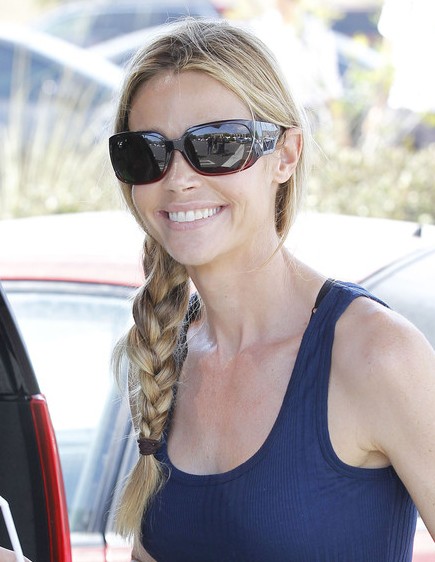 Denise Richards Braided Long Hairstyles
Denise Richards Long Haircut:  This is an over-the-shoulder side braid. It looks simple yet cool. The softer version of a bigger braid can earn you many head-turns.
It's easy to recreate and it works well on both curly and straight hair. Create a middle part and comb all the hair to one side. Then begin to brain it softly. Fix the hair end with an elastic band. Just leave it on one shoulder to add more charm.
Denise Richards Hairstyle
Length: Long
Type: Braided Styles
Hair Color: Light Ash Blonde; Brown