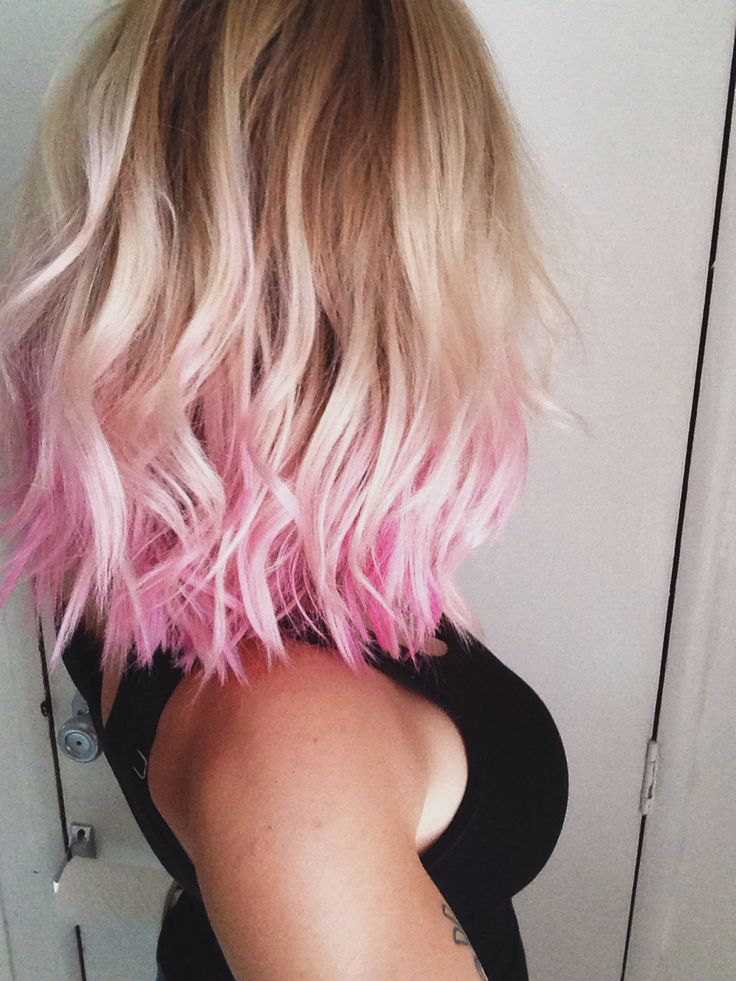 12 Blonde Hair with Red Highlights
Whaaat? Never thought of having funky red highlights in your blonde hair! You'll be totally hooked when you've seen these up-to-the-secondsexy, stunning styles for blonde hair with red highlights!
I can't remember a time when hair fashions were as exciting as they are today, with the new generation of hair designers creating unheard of combinations that look absolutely fabulous. So it's out with tradition – and in with innovation – for some of the coolest new looks that are both flattering and futuristic!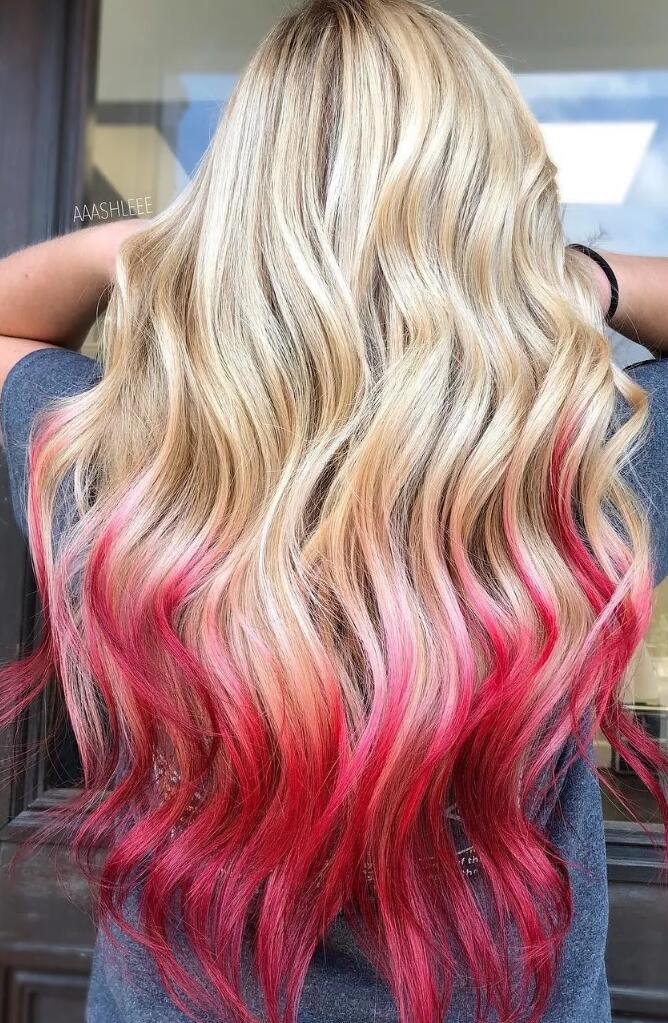 Red has always been a popular colour for highlights, as it's a warm colour that flatters most skin tones. And now, it's broken through the last barrier to add a groovy touch of the unexpected to this gallery of styles for blonde hair with red highlights!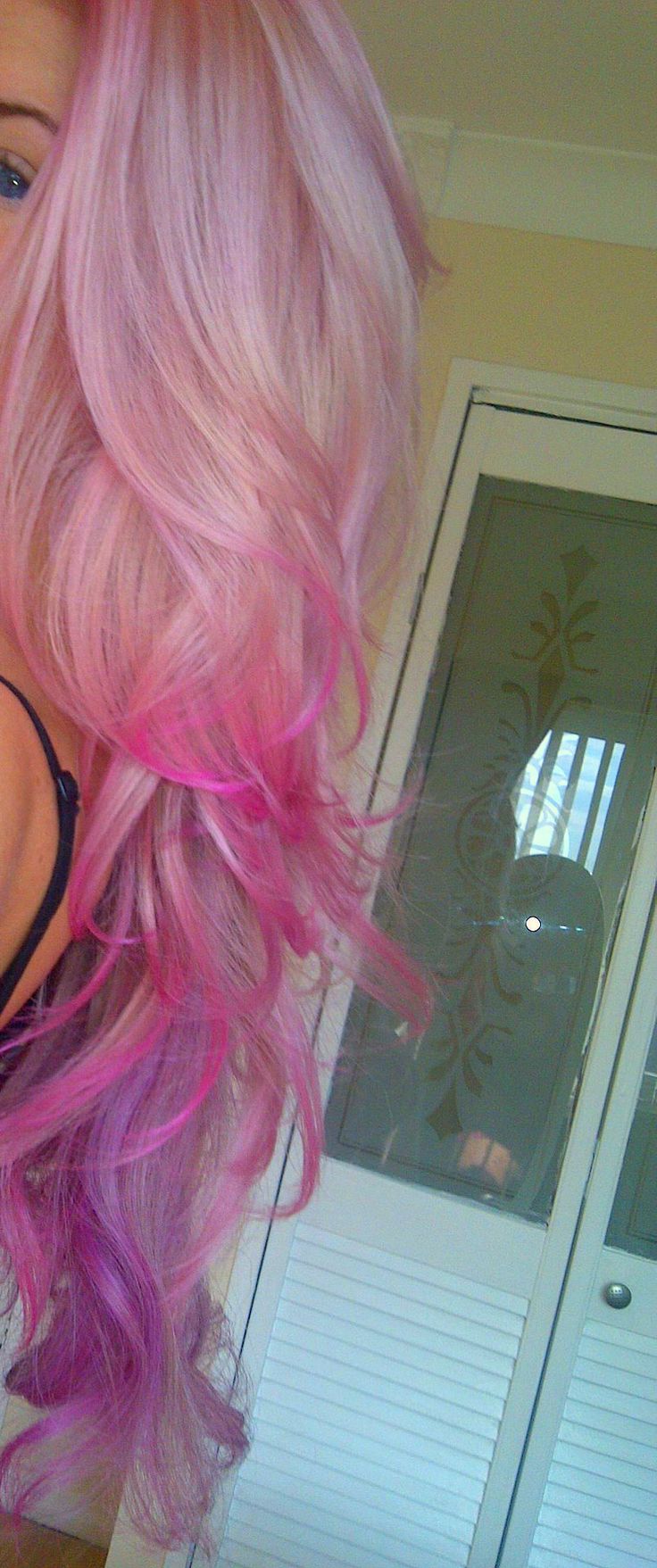 Balayage styles for blonde hair with red highlights
No matter what length your hair is, if it's blonde you can get the ultimate in high-fashion by adding some dramatic, avant-garde or just plain pretty, rosy red highlights.
Balayage colour accents have brought in a new style of highlighting that's more artistic and that's why it's one of my favourite ways to add a stunning focus on blonde styles.
For an edgy urban look, with a wholly 21st century twist, try platinum blonde with blood red balayage highlights and ditch yesterday's black roots!
Red shades for ombré, sombré and dip-dye
The three other main highlighting techniques for this season are ombré, the more subtle sombré and the still popular dip-dye, (which hair-fashion magazines may be ignoring, but young fashion fans are not!)
Tinting tips
One of the added benefits of red highlights is that if you are the adventurous type, you can easily buy a temporary, red hair-dye online and do your own highlighting at home.
Bear in mind that as red is one of the stronger, longer-lasting hair-dye colours, if you put it on blonde hair, it may not wash out completely. This is because blonde hair that's been lightened with bleach can be more porous and will suck-up the dye more strongly than natural hair.
Shabby chic
However, although this may leave you with faded, red highlights, they are totally trendy and fabulous too! Like shabby chic – totally now! So you can't really go far wrong if you're a DIY hair-tinting fan.
Be adventurous
This season's short styles for blonde hair with red highlights will make you a real trendsetter amongst your friends and grab all the attention.
You could have a contemporary-casual,tousled bob with edgy, red roots to be absolutely original. Or what about a short, shaggy cut with heavily textured ends, spiked up and tipped with a rich, dark red!
The options are almost limitless, so take a moment to browse this gallery of innovative styles for blonde hair with red highlights, from 'street', funky and quirky to elegant and chic, too!