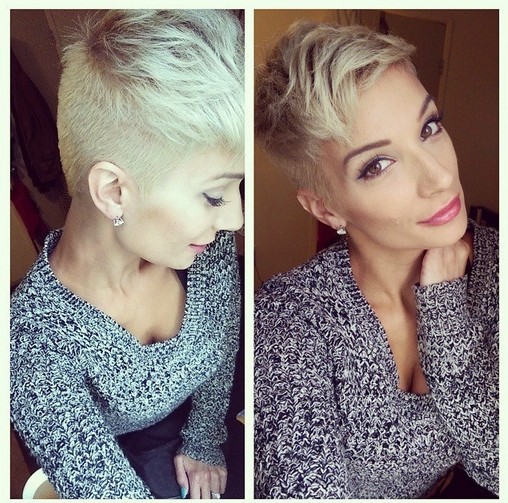 32 Stylish Pixie Haircuts for Short Hair
Short pixie haircuts for women are incredibly popular now and although we may have forgotten short pixie haircuts for a few years, it's time to take advantage of their incredible benefits again! And the great advantage of this fabulous new trend is that it suits all age groups and can be adjusted to flatter most face shapes, too!
Cute, Easy Layered Pixie Hairstyle: One Side Shaved Haircut for Short Hair /Via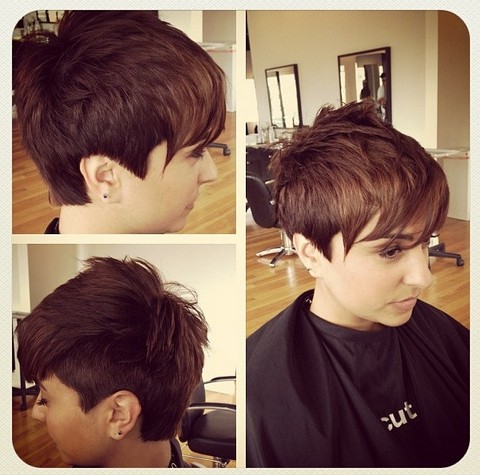 Short Pixie Haircuts for Fine Hair
Fine hair can look flat and limp when worn in a straight, same length style. However, cut into short layers will make your hairstyle much more lively and thicker-looking!
And if your hair is naturally straight, it's really easy to curl it when you have a short layered hairstyle as there's no added weight to pull the curls out. So you have a variety of straight or wavy style options from one short layered cut.
Stylish Short Hairstyles for Fine Hair /Via
Heart-shaped face
You can make a wide forehead look slimmer by getting a short pixie hairstyle with a fringe that covers the edges of your forehead, but is styled in defined strands, or parted in the middle, to bring the focus into the centre of the face. Keep the sides fairly flat to your head, so you don't add width at your cheekbones and you'll have a cut that beautifully accentuates your eyes and draws attention away from a narrow chin.
Layered Short Haircuts for Women: Spring and Summer Hairstyles Ideas /Via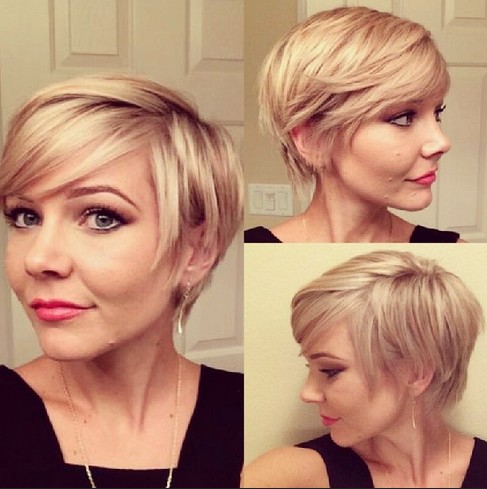 Rules for long or round faces
The rule is flat on top with wavy sides for long or thin faces. But on a round face, choppy layers with uneven tips can give you a flattering low volume look at the sides, whilst leaving you enough hair on top for the height you need.
Pixie Haircut with Long Bangs: Short Hairstyles for Long Face Shape /Via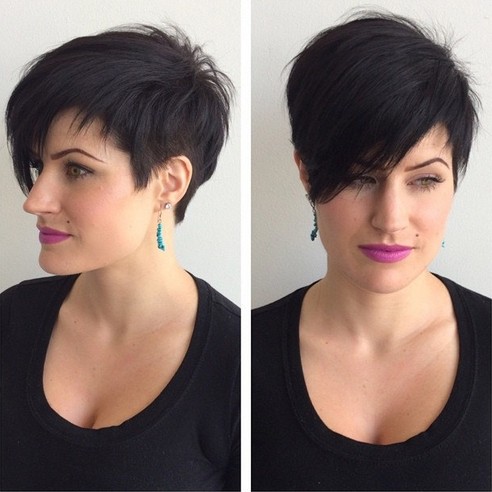 And to emphasise the high-fashion cutting, remember that the hair highlighting techniques pophaircuts.com for this year have introduced even more never-before-seen patterns and colour ideas!
Perfect Asymmetric Pixie Cut /Via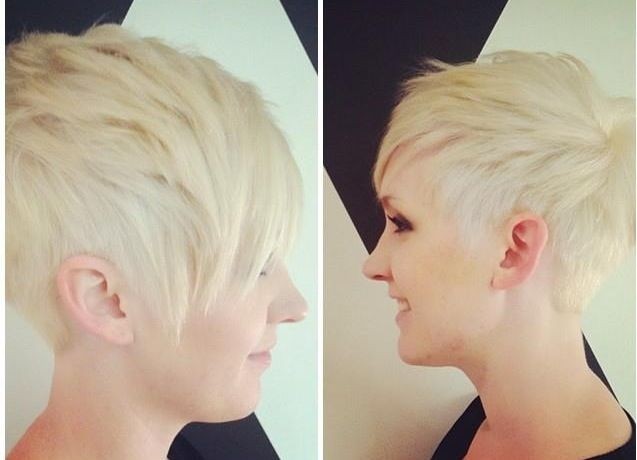 Trendy Short Hairstyles: Stylish Pixie Cut /Via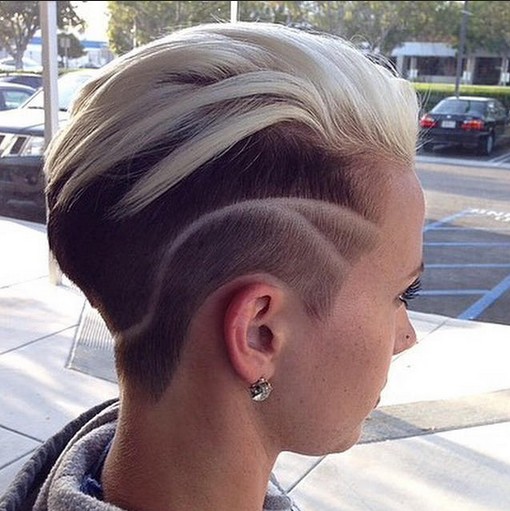 Very Short Hairstyle with Long Bangs: Women Haircuts /Via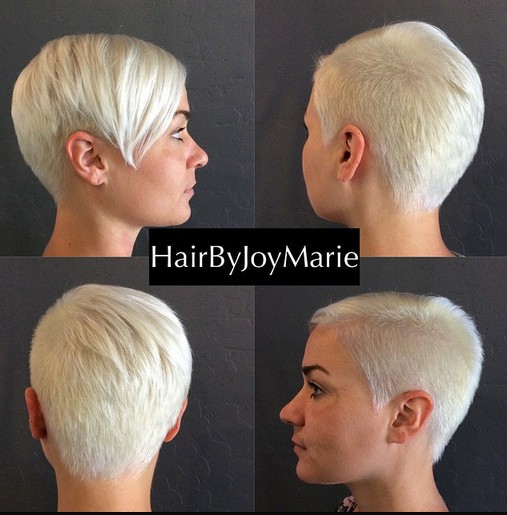 Straight Pixie Haircut: Shaved Short Hairstyles /Via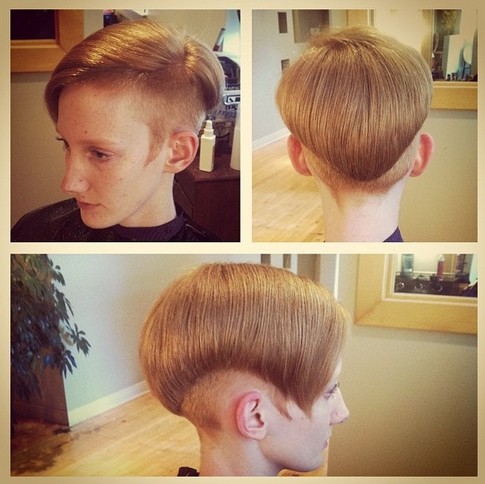 Layered Short Hairstyles Ideas: Pixie Haircut for Thick Hair /Via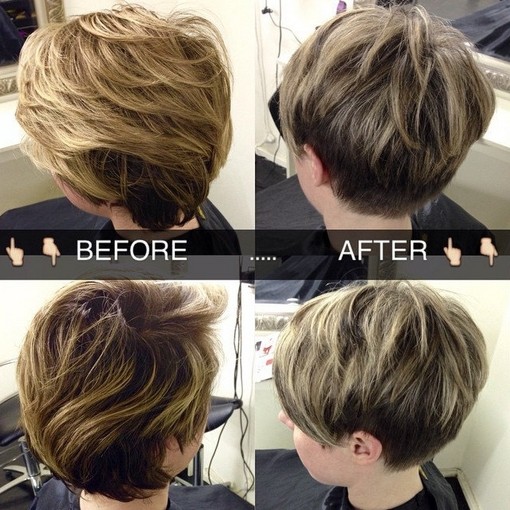 Shaved Pixie Hair Cut: Short Hairstyles for Spring and Summer/Via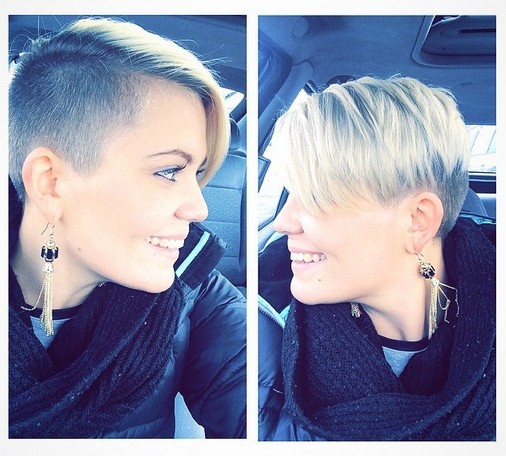 Pretty Short Hairstyles /Via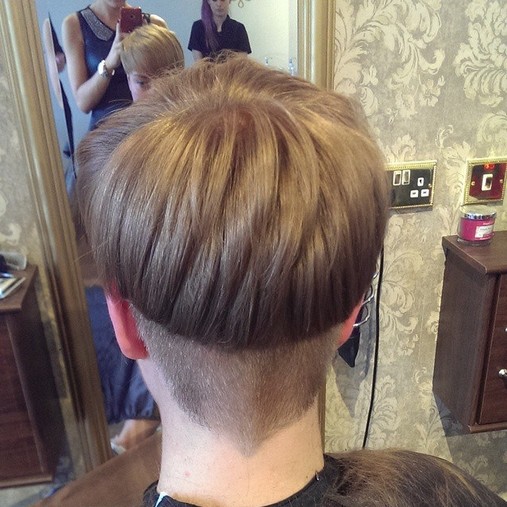 Pixie Hairstyles for Long Face Shape: Short Hair/Via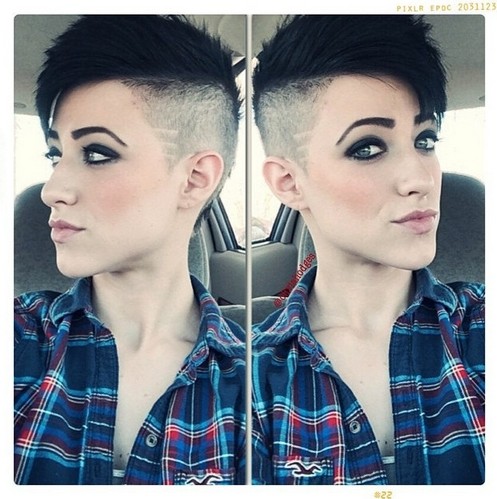 Easy, Chic Everyday Hairstyles for Short Hair: Pixie Cut /Via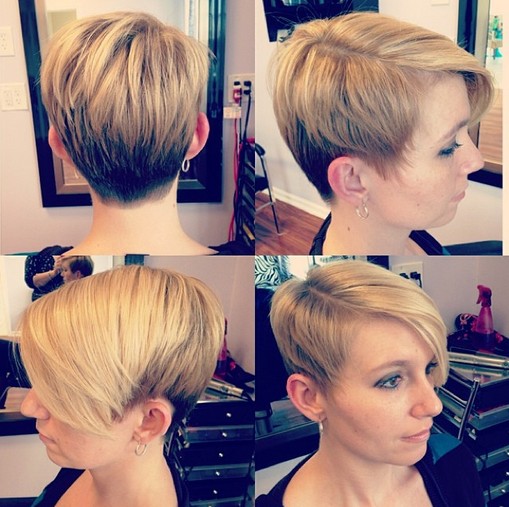 Shaved Hairstyles for Short Hair: Layered Pixie Hair Cut /Via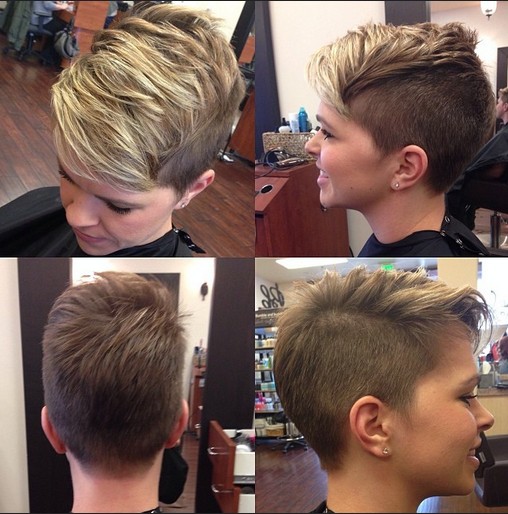 Everyday Hairstyles for Short Fine Hair: Pixie Haircut Before and After /Via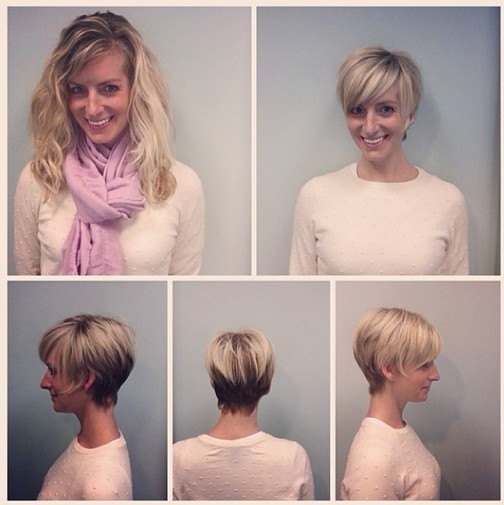 Women Short Hairstyles Designs /Via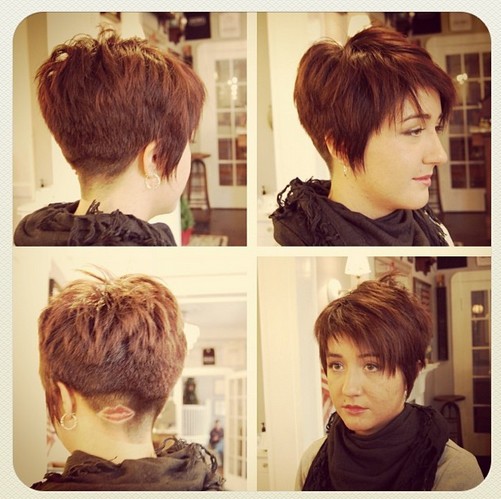 Thick Hairstyles for Short Hair: Women Short Hairstyles /Via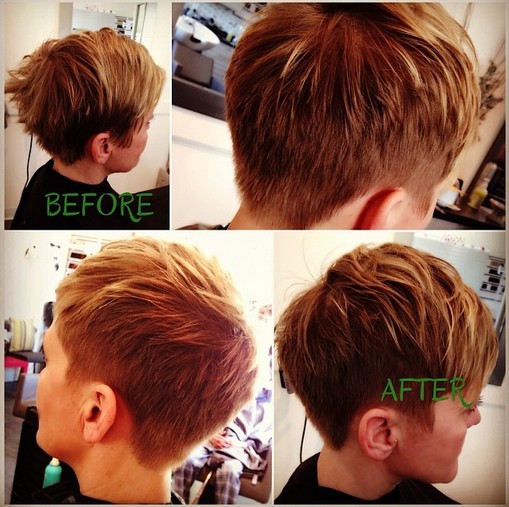 Short Pixie Haircut for Women /Via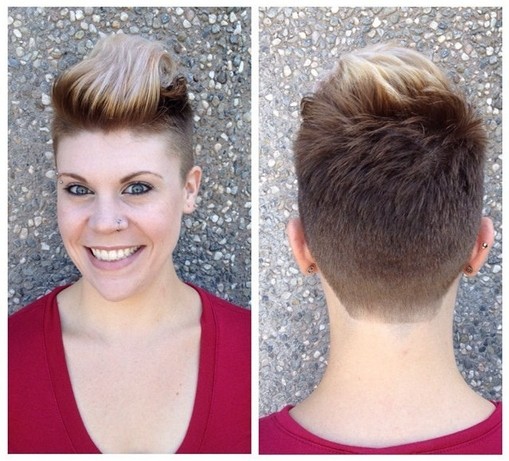 Short Hairstyles: Easy Pixie Cut /Via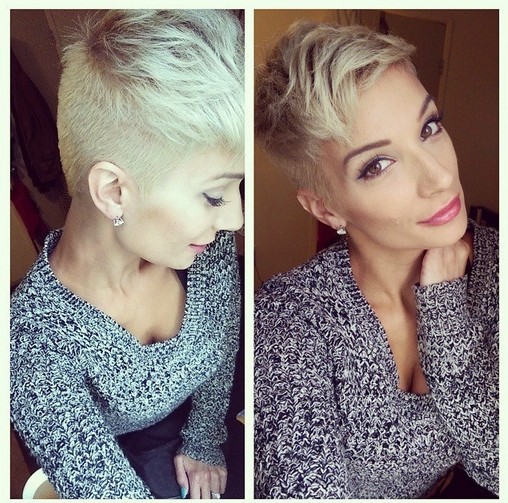 Thick Haircut for Short Hair: Pixie Hairstyles Ideas /Via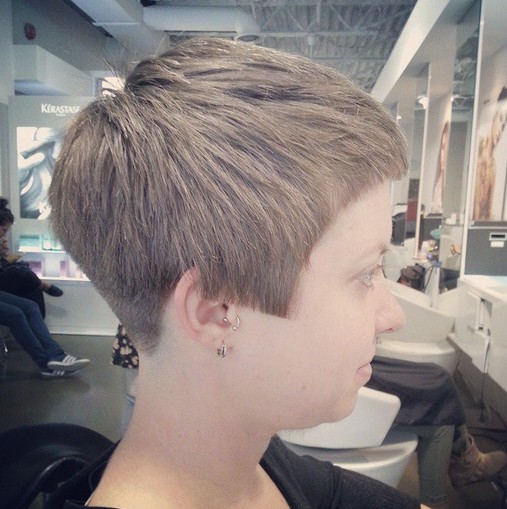 Classy and Desirable Pixie Cut: Short Hairstyles with Layers /Via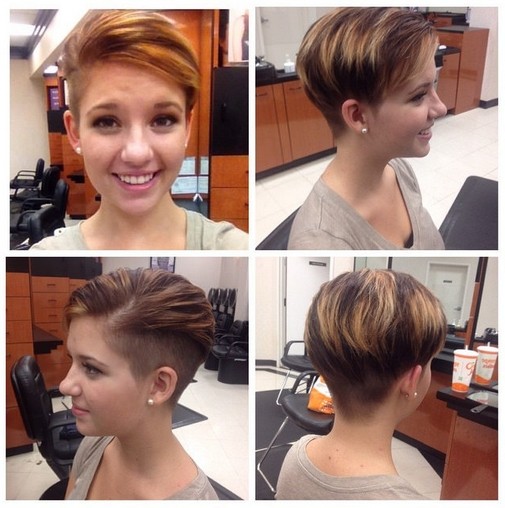 Messy, Layered Pixie Cut /Via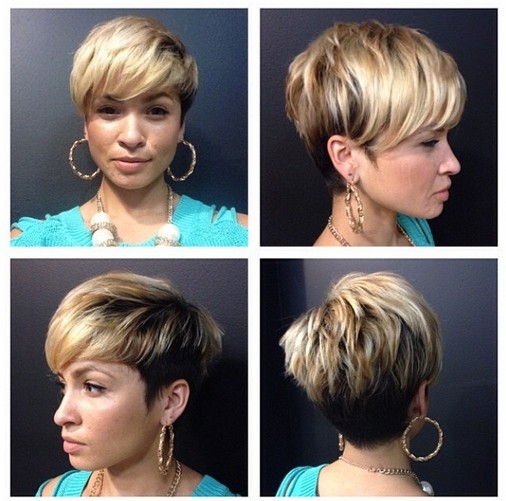 Razor Short Haircuts, Pixie Hairstyles /Via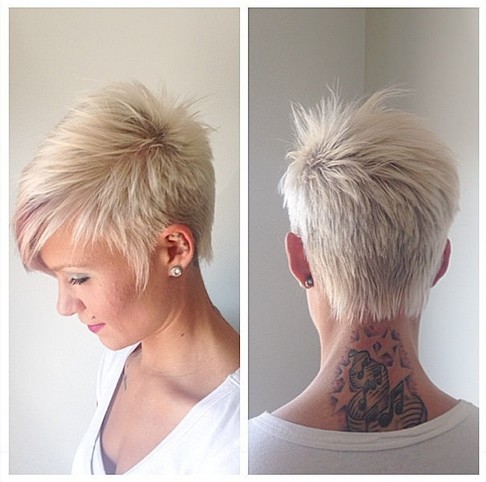 Short Pixie Hair Styles: Very Short Back with the Slightly Longer Front /Via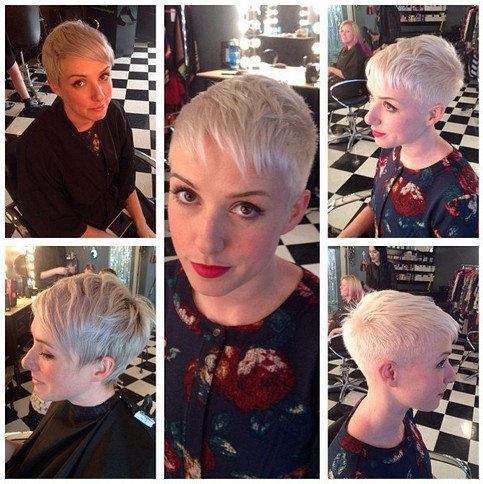 Short Pixie Haircuts with Side Long Bangs /Via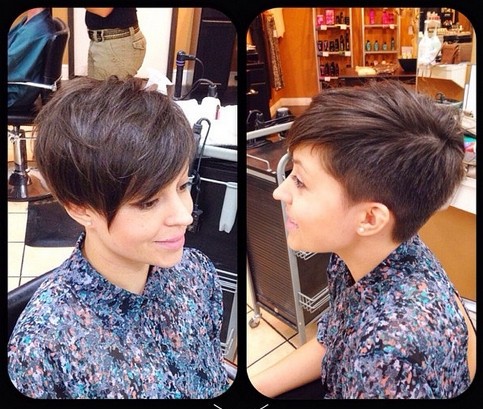 Trendy Undercut Hairstyles for Short Hair /Via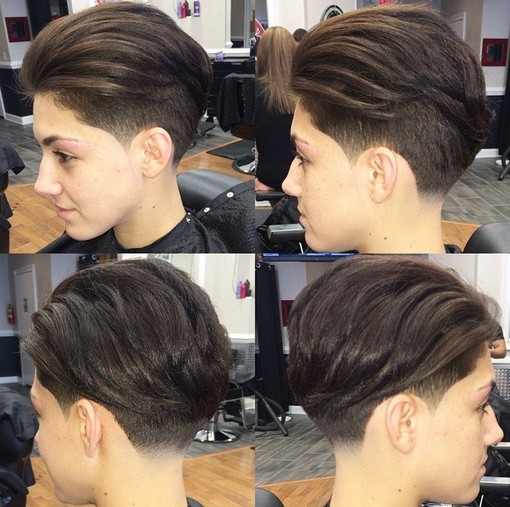 Short Hair and Color /Via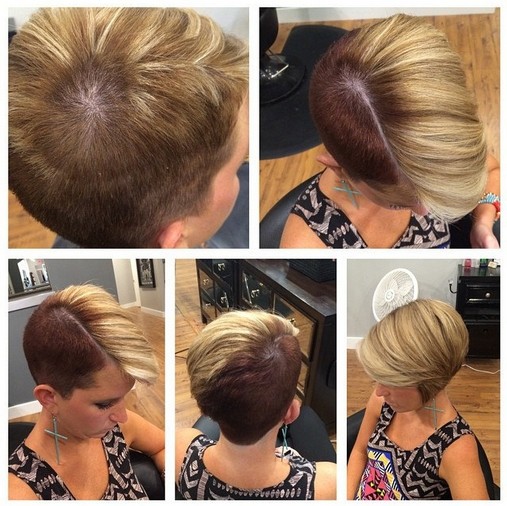 Cutest Pixie Haircut: Short Hair with Long Bangs /Via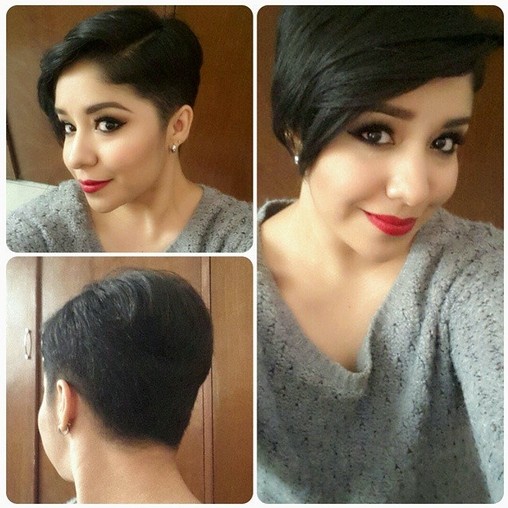 Layered Pixie Hair Styles /Via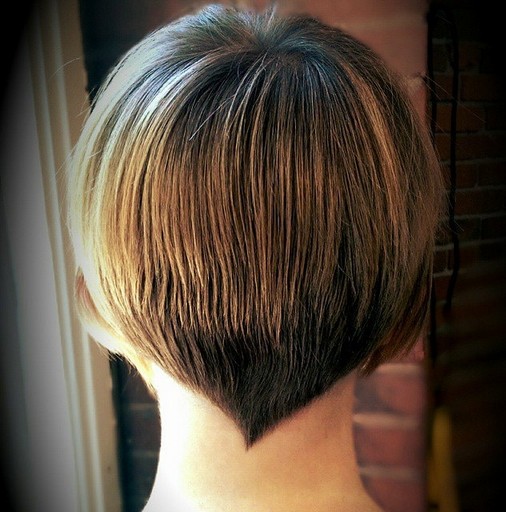 Stylish Hair Color for Short Pixie Haircut /Via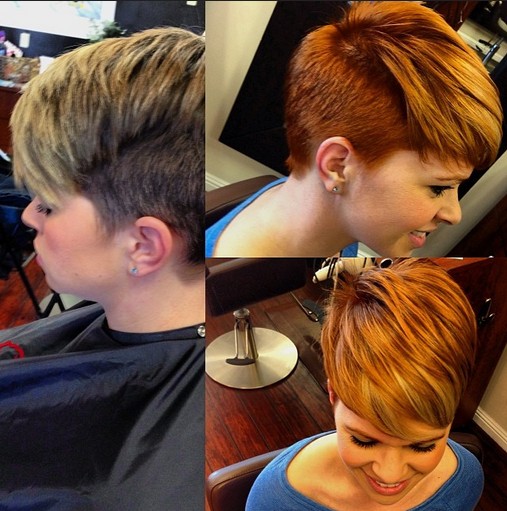 Cute Long Pixie Haircuts with Layers /Via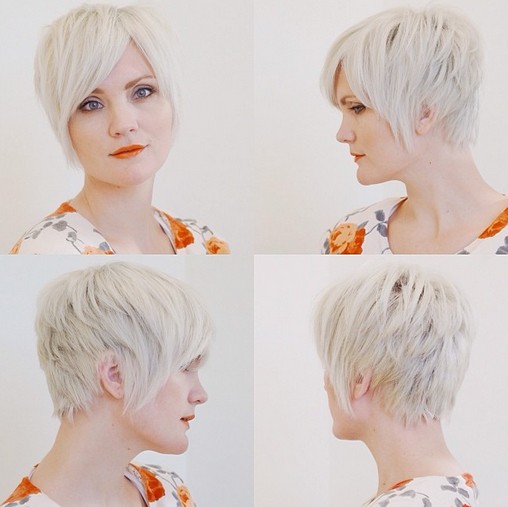 Long Pixie Hair Cut: Short Hairstyles for Long Face Shape /Via