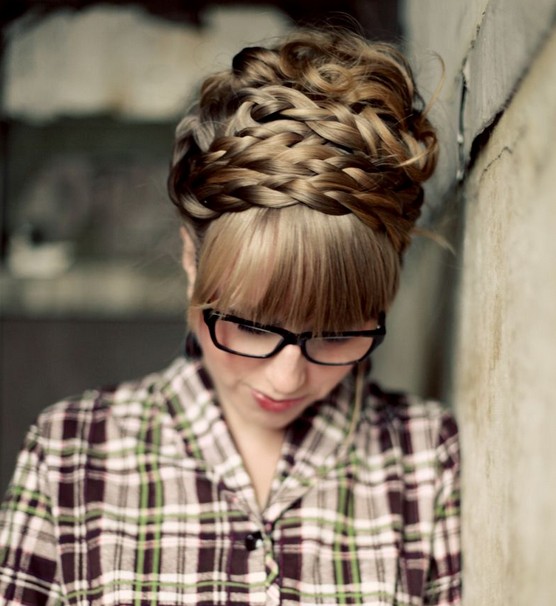 Braids Updo Hairstyle Tutorial – How To Style Maiden Braids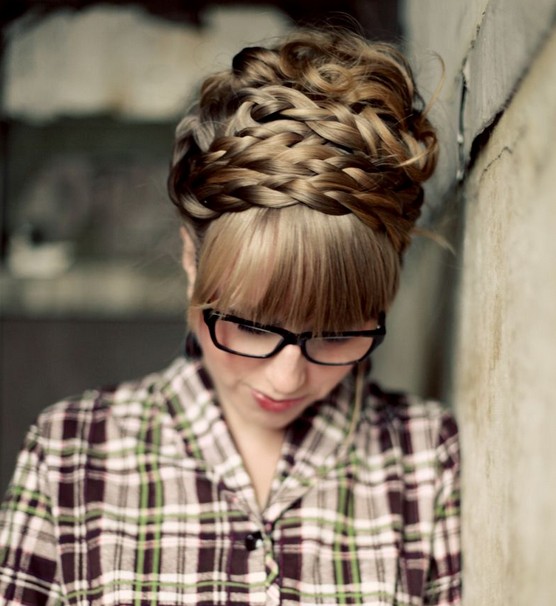 The awesome maiden braids updos are twisted around the head, offering much fun and cool factor. The beautiful rope braid across the head functions as a special coronet to the spectacular up-do. This splendid hairstyle works greatly on little girls and the mature women. The braided hairstyle appears angelic romantic and glamorous. It looks more charming if you pair it with full heavy neat bangs.
Braid on the side of your head, then doing another braid and then braiding them together.
Repeat the same steps on the other side. Pin it with bobby pins.
Wrap braids around the crown of your head.
Arrange braids to make them look like a headband.
Pin it with bobby pins.
Comb the rest of the hair into a ponytail and style it into a cute updo hairstyle.