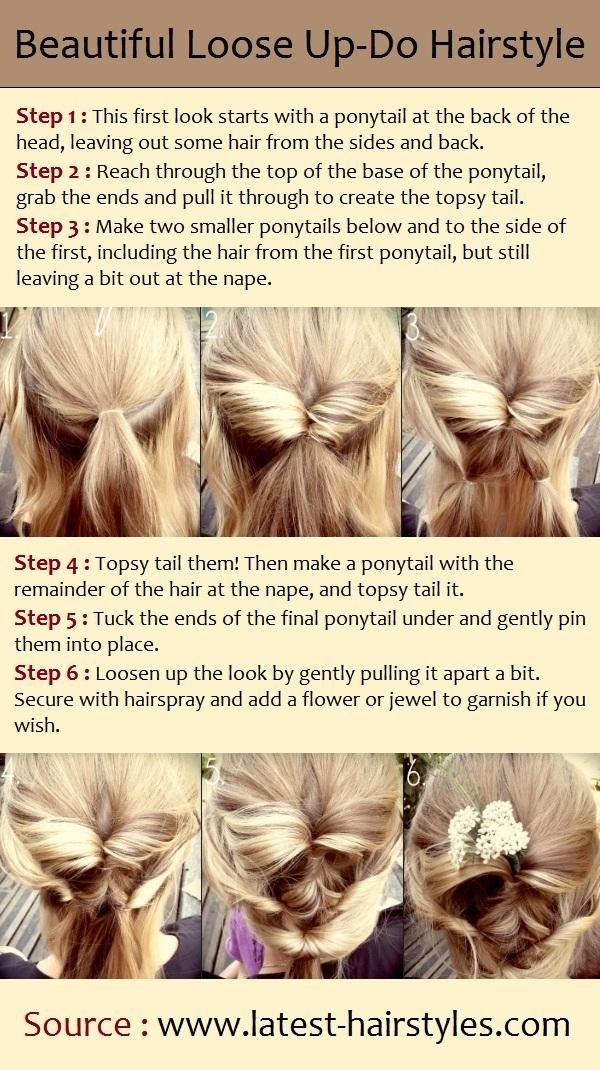 3 Chic Holiday Hairstyles Tutorials: Updo Hair Styles
Loose Updo Hairstyle for Holiday /Via
The beautiful loose up-do brings all the attention to your face and lets you feel comfortably modern. The hair on the back of the head is teased to for extra volume, before the lower part is put into a ponytail and tugged under. You can enchant the classical style with fresh flowers.
Braided Side Bun Updos Tutorial: Holiday Hairstyles /Via
The braided side bun appears subtle and charming, and it brings you instant glamour. The classic bun and the braided coils create a luscious look that is simple in its outlook yet visually captivating. The braids and coils are playful while the messy tucked roll shows much elegance. For added effects, you can add hair accessories.
Chic Braided Bun Updo Hair Tutorial /Via
This is a luscious and crated braided bun. It is full of romantic and cute elements, you it can a great hairstyle for the important social events. It can suit many face shapes. And you can pair it with some bang based on your face.