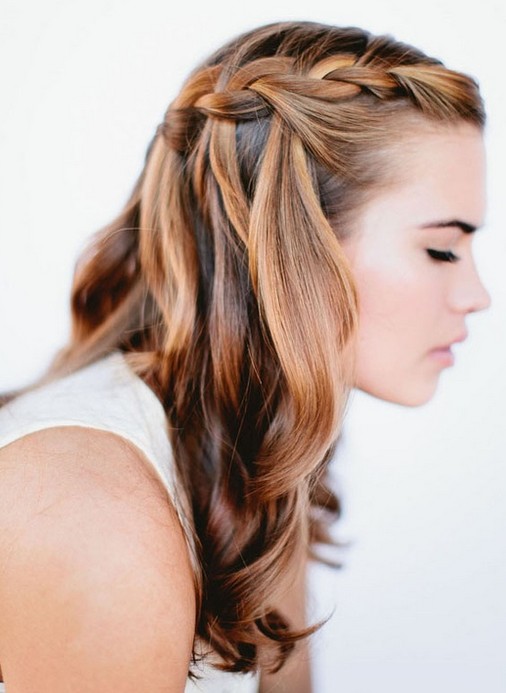 Cute Braided Hairstyles for Girls: Waterfall Braid
Long wavy hairstyle can be soft, natural and with plenty of volume that falls into place on its own. Loose curly hairstyles with waterfall braid looks romantic, luscious and chic at the same time. Soft tousled waves are great for all kinds of occasions.
First, separate the manes into about one inch or more sections. Place the curling iron close to the roots of the hair and rotate the curling iron to a 180 degree angle, for about 5 to 10 seconds. Release the section and then wrap it around the finger. Style a waterfall braid to add more charm.