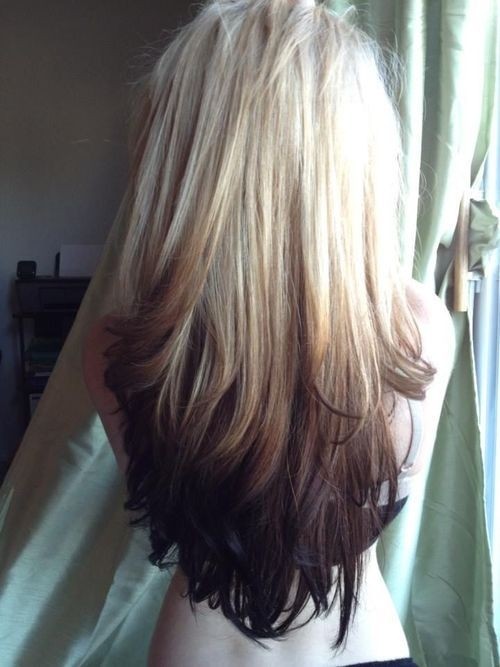 Cute Hairstyles for Long Straight Hair
Straight long hair can always offer people charming and feminine look and feel since people consider long flowing locks are a symbol of charm and beauty. The greatest advantage of the straight long hair is that it is very simple to create and maintain. If you are blessed with long straight hair, you can try out a lot of different stunning hairstyles. Let us learn several ideas of long hairstyles for straight hair. You can opt for the most suitable one for your face structure, personality, hair texture and lifestyle.
Braided Hairstyles for Long Straight Hair
Braids which can always make you special and attractive. Just style a loose three structure braid, and place it on your shoulder to create a graceful look. You can also try out some French braids style, Dutch braids or fishbone braids.
Bohemian Hairstyles for Long Straight Hair
Then let's have a look at Bohemian hairstyles. There are many bohemian styles. A quick way to create bohemian style on straight hair is to hold your front part of your hair, and pair it with some Cleopatra style blunt bangs touching your eyebrow and keeping the other hair straight and blunt.
Layered haircuts for Long Straight Hair
The layered style is quite popular and versatile for long hair. Styling is the most important aspects of layered style. You can create the layers in various ways; beginning from two layers to many layers or side sweeping bangs. Older women can also choose layered cut because you can leave it loose, without much styling and can also help to hide wrinkles on the neck. You can get your hair cut in one length, and they will look enhancing and stunning.
Well, above mentioned straight long hairdos, it is hoped that you have found the ideal one that is suitable for your face features, and life styles.
Cute Hairstyles for Long Straight Hair: Easy Braids /Via
Ombre Hairstyles for Long Straight Hair: Purple Hair /Via
Cute Hairstyle for Long Straight Hair /Via
Braided Hairstyle for Long Straight Hair /Via
Cute Ombre Hairstyles for Long Hair /Via
Cute Hairstyle for Long Hair /Via
Cute Hairstyles: Long Straight Hair with Blunt Bangs /Via
Cute Hairstyles for Long Hair: French Fishtail Braid Ponytail /Via
Cute Hairstyles for Long Hair: Twisted Pony /Via
Cute Long Straight Hair: Twisted Hairstyle /Via
Ombre Hairstyles for Long Hair /Via
High Ponytail Styles for Long Hair: Summer Hairstyles /Via
Blonde to Dark Brown Ombre, Long Hair /Via
Long Hairstyles Back View: Cute, and Easy! /Via
Cute Hairstyles Ideas for Long Straight Hair /Via
Stylish and Cute Long Hairstyles for School Girls /Via
Easy Waterfall Braiding /Via
Pretty Long Hair Style /Via
Cute Long Hairstyles for Straight Hair: Triple Braid /Via
Ombre Hairstyles for Long Straight Hair: Caramel Blonde Hair with Light Faded Colors /Via