30 Cute Pixie Cuts: Short Hairstyles for Oval Faces
Lengthy Top Half
You might think dropping length on the sides will add even more height to your face; but think again. This lovely 'do leaves all the length on the top half, which means you can let it drape gracefully over the eye or add a few coquettish curls for the perfect beach day look. Loving the sandy blonde hair coloring too!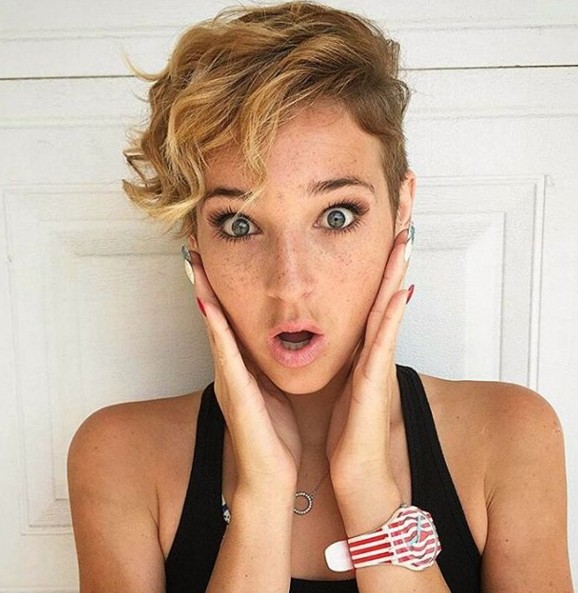 Chopped Back with Heavy Bangs
Have we not yet mentioned how much we adore side bangs? Well, we do. Especially when it comes to toning down lengthy oval face shapes. Here we see a totally hot look featuring extra heavy side swept bangs for a style that really takes care of that 'over-ovalness'.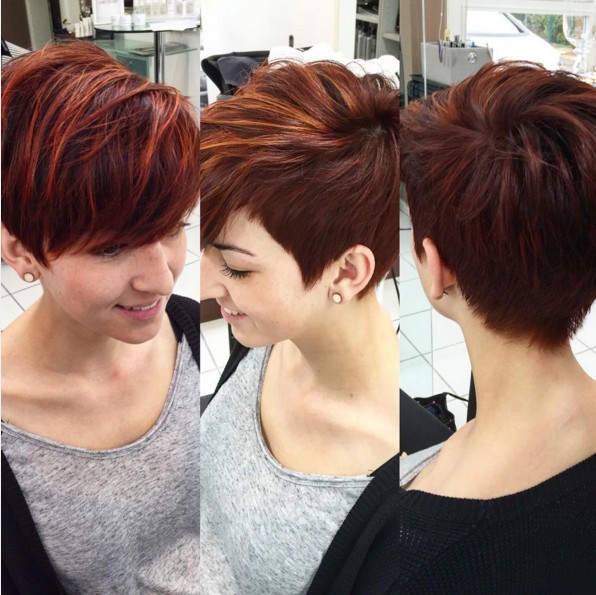 Major Side Part with Extra Length
Why part is to the side when you can toss your locks to an extreme side part? This leaves the locks casually and elegantly thrown over in a single direction, with side bangs draping seductively over the eye. Leave the other side and the back short- you don't want to take away from the trendiness of this cut. (And consider this sexy hair color while you're at it! Love the modern hint of purple beneath the auburn. Wow!)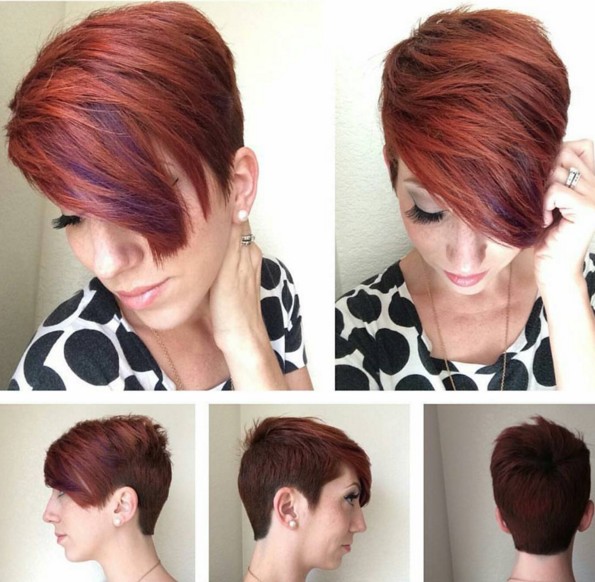 Super Long Pixie
Just because you've decided to chop your mane, doesn't mean you have to miss out on length. This super long pixie haircut is fashion-forward and fresh, making it a great option for women in their 20s. The length cuts off right under the cheek bones, the perfect length for making the overall face shape appear shorter and rounder. With layers upon layers and a fashionable extreme side part, this entire style oozes trend.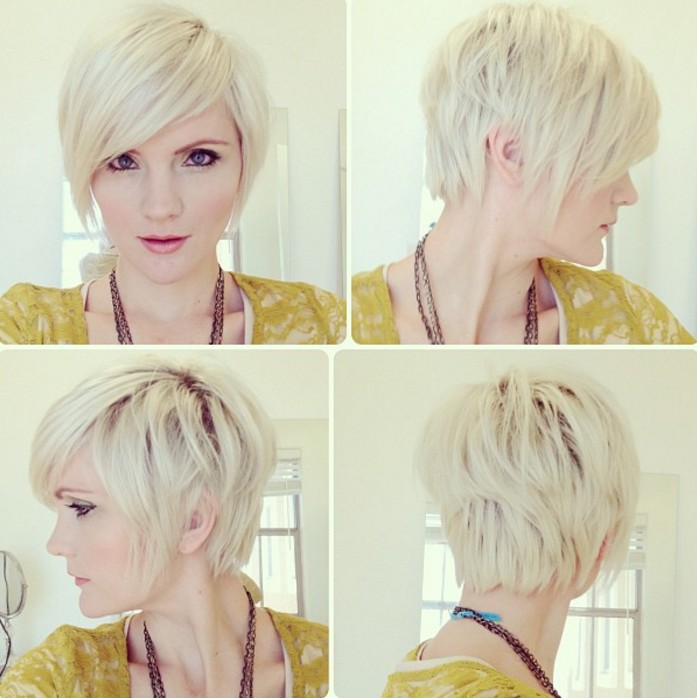 Super Short Bangs with Lengthy Top
A hairstyle that's modernized and certainly chic? This is it. Not for your everyday office gal, this unique and edgy cut features super short bangs that round up and around the forehead, while the rest of the mane is kept lengthy and chopped with plenty of layers. With hints of dark blonde and violet and super sexy red lips, this is definitely a style reserved for the gal that craves some edge.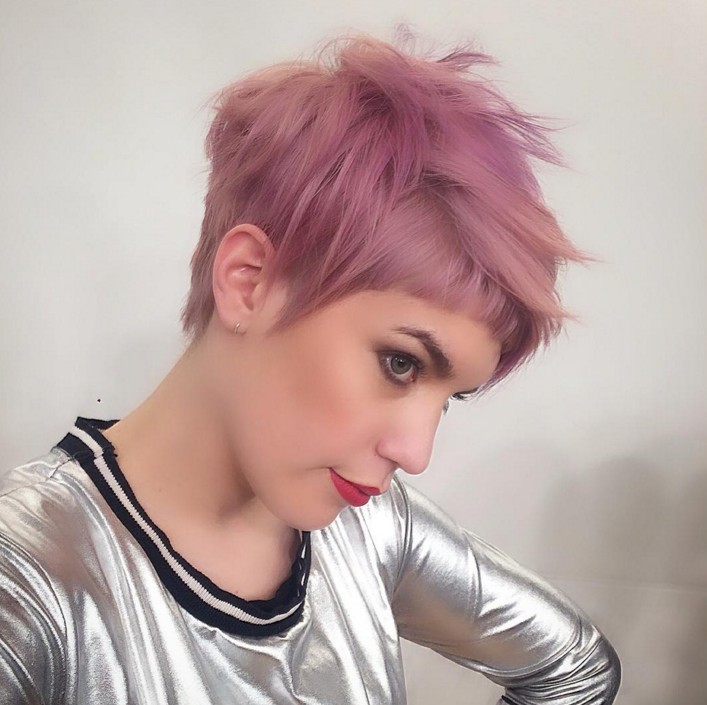 Extra Long Top with Body
If you were to straighten her mane, her top half would certainly fall to her chin, maybe even further. That being said, this haircut is all about leaving tons of length on top. With the addition of some wild body and curves, this look easily takes away from the length of an oval face and gives it some quirky attitude instead. Consider this fab hair color too if you're feeling freaky!
Asymmetrical Buzz with Lengthy Side
We seriously can't get over just how swank and innovative this look is. The asymmetrical buzz haircut is extremely on-trend and wild, and the lengthy other half means you can add a bit of roundness to your oval face. What's NOT to love about this incredibly unique cut?