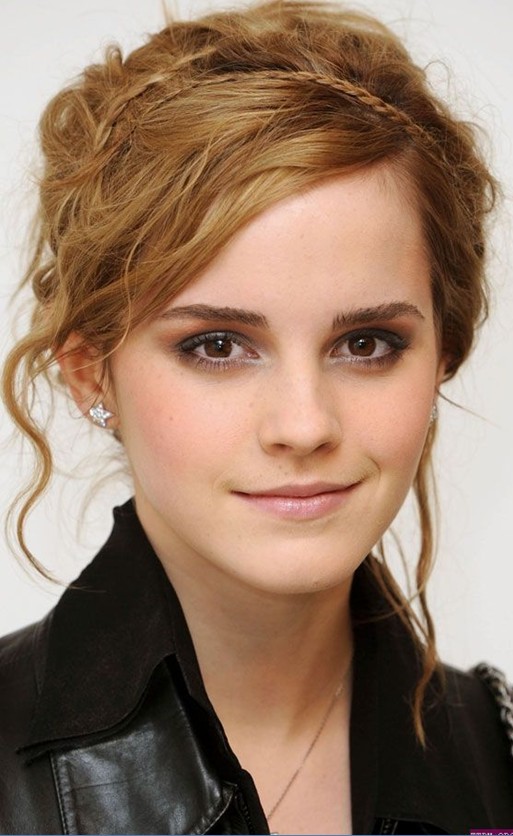 Emma Watson' Hairstyles – Cute Braided Hairstyle for Long Hair
The twist hairstyle with two small rope braids as a hair band looks charming and cool. The bangs are swept back from the forehead, which enhance the whole face charmingly.
It is certain to earn you some envy glances since it can offer people a graceful and formal look and feel, so it can be your great option.
Styling Tips
Just comb all the hair back. Create the side front hair into woven braid and drag the hair ends behind the ear.
Tie them into a loose low ponytail using a plain thin rubber band nearby your nape of the neck. Get a firm grip round the base of the tail and use your other hand to twist the tail into a tight spiral. Hold the base of the tail with one hand, and then lift the tail straight up with the other. Coil it clockwise around the base.
Fix the hairstyle with some prong-shaped bobby pins.