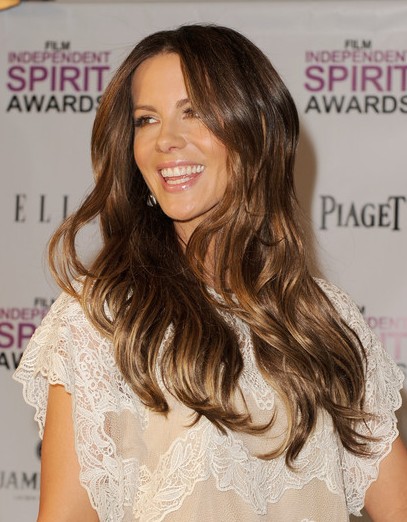 Kate Beckinsale' Beautiful Long Layered Hairstyles
Long layered hairstyles are always superbly popular since they are fairly effortless to recreate and they are also quite romantic, charming and of low-maintenance. Long layered hair styles are suitable for all kinds of occasions.
Charming Kate Beckinsale styled her long, highlighted brown layered hair styles at the 2012 Film Independent Spirit Awards Nominations Press Conference at The London in Los Angeles.
Kate Beckinsale' long layered hairstyles tip: Place the curling iron close to the roots of the hair and rotate the curling iron to a180 degree angle, for approximately 5 to 10 seconds. For loose waves, hold it less tight. After releasing the section wrap it around the finger. Lastly add the shine serum ands the hair spray to keep the curls shine and hold longer and better.