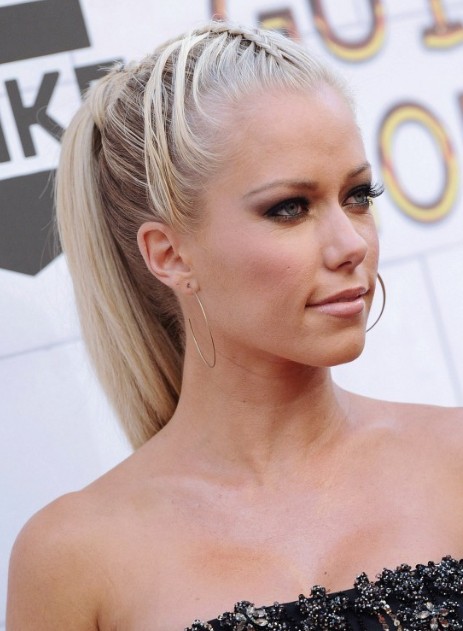 Kendra Wilkinson Braided Ponytail Hairstyles
Kendra Wilkinson Long Haircut: The special ponytail with front part braided can represent the ideal option for more formal or business look. The splendid version of the classic ponytail is ideal for people who desire something more sophisticated, yet simple to make instantly.
The straight and slicked pony is the minimalist and trendy variant for this season. It is quite simple to create. Smooth and slick your hair. Afterwards, braid the front hair into a small braid and then pull the hair into a ponytail at the nape of the neck and secure it in place with a thin elastic band. Simple, yet so effective!
Kendra Wilkinson Hairstyle
Length: Long
Type: Braided Ponytail; Straight
Hair Color: Pure-Diamond