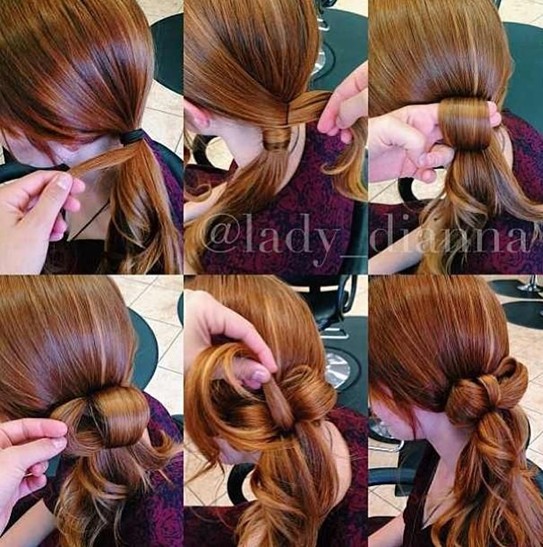 The hairstyle incorporates one lovely butterfly knot at the tail and the elegant braided knot anchors the balance of the long hair. The braided knot gives a classy, cool look with refined grace and ornate shape. You can also spice up your standard traditional ponytail just like this. A bit of nourishing hair oil can maintain the long hair brilliant and shining.
Collect your hair into a low side ponytail.
Wrap and twist into a bow near the base.
Loop and fix it in place.