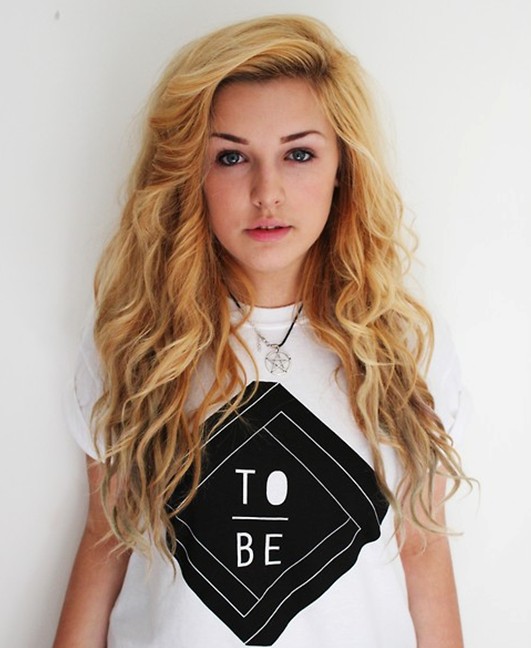 Loose Curly Hairstyles for Teenage Girls: Ombre Hair
The loose curly hairstyles are always quite popular since they are romantic and luscious. Loose curls are great for all kinds of occasions and they are most suitable for people with square face.
The full and bouncy hairstyle is thanks to the layers cut around the back and sides to encourage the bounce and boost of the natural curls. So, loose curly hairstyles are ideal options for people who want to add much volume and style. It is effortless to create and maintain the curly hairstyle, so it can be your savior at the bad hair days.
Styling Steps
Separate the manes into about one inch or more sections. Take each hair section and apply mousse on the manes with your fingers.
Place the curling iron at the part you desire for curls and rotate the curling iron to a 180 degree angle, for about 5 to 10 seconds. For loose waves, hold it less tight. Release the section and then wrap it around the finger.
Finally, add the shine serum and the hair spray for a stronger hold to keep it shine and bouncy.