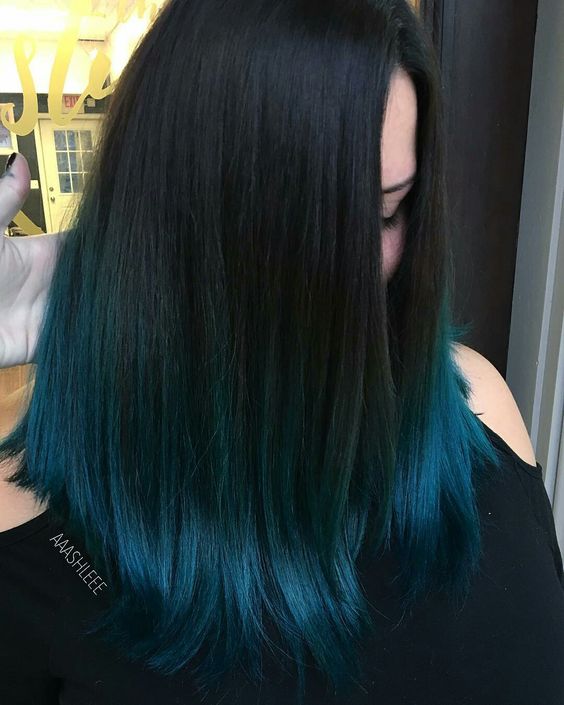 10 Ombré Hairstyles for Medium-Length Hair
Ombré is a super trendy hair coloring technique that involves blending darker roots with lighter ends. Ombré hairstyles often include a mix of three or more shades to create a seamless transition from roots to ends. Talented and experienced hair artists are able to blend these dark and light shades together in a way that looks seamless and natural. Ombré hair is very stylish and flattering. Plus, having ombré hair helps your roots grow out more naturally over time and saves you from having to run back to the salon for a root regrowth touch-up every few weeks.
Of course, pulling off an ombré hairstyle requires that your hair have enough length to accommodate blending together multiple colors from roots to ends. That being said, it is a misconception that ombré hair is only possible for women with very long hair. As these 10 ombré hairstyles for medium-length hair demonstrate, it is totally realistic to achieve endless seamless ombré styles on hair that doesn't reach all the way down to your waist. These styles include a diverse range of ombré styles and showcase both natural-looking and bright/colorful ombré styles on many different medium hair lengths.
1. Black and Teal Ombré
This ombré style combines the professionalism and elegance of natural-looking roots with a pop of bright, fun color at the ends. It blends several inches of black roots seamlessly into bright teal ends.
Even though it includes just two drastically different shades, this black and teal ombré hairstyle doesn't look choppy at all. Plus, if you have naturally dark brown or black hair, you can rock this style for months on end with virtually invisible root re-growth.
2. Dark Brown and Rose Gold Ombré
Rose gold is topping the trend charts right now, so this dark brown and rose gold ombré style is a must-consider if you're thinking about going ombré.
This ombré hairstyle blends natural dark brown roots into a bright, very pink shade of rose gold to let your style stand out but help your roots blend in.
3. Light Brown and White Blonde Ombré
Blonde hair is gorgeous and flattering, but it can also be very high-maintenance. This is especially true for shades of blonde that are so light they're almost white.
This ombré hairstyle blends natural light brown roots into brass-free white blonde ends to give you the best of both worlds. With this style, you can rock flawless white blonde hair without worrying about getting a root touch-up at the salon every few weeks.
4. Dark Brown and Multi-Dimensional Pink Ombré
This ambitious ombré style blends together dark brown with several shades of pink to create an amazing multi-dimensional finish.
From intense fuchsia to soft rose gold, this ombré style has it all. Plus, it keeps your brunette roots natural so you can rock pink hair without needing root touch-ups every other week.
5. Medium Brown and Cool Blonde Ombré
This simple yet stylish natural-looking ombré hairstyle shows how ombré can flatter women with medium-length hair and fringe.
This ombré style features medium brown roots that fade into cool blonde ends to let you have trendy cool blonde hair and natural, low-maintenance roots.
6. Dark Brown and Cool Blonde Ombré
Even if your medium-length hair is naturally black or very dark brown, you can still pull off an ombré style that includes a cool blonde shade.
This ombré style looks very natural. It features a dark brown shadow root that slowly and seamlessly fades into shades of lighter brown and finally cool blonde at the ends.
7. Dark Brown and Light Blonde Ombré
Pulling off a dark brown and light blonde ombré style with medium-length hair might seem ambitious, but it's definitely possible.
Your hair doesn't even have to pass your shoulders for this flattering, natural-looking ombré style to be realistic for you. This ombré hairstyle starts with dark brown roots and transitions seamlessly into warm dirty blonde with super light blonde ends.
8. Dark Brown, Dirty Blonde and Silver Ombré
You might not think dark brown, dirty blonde, and silver would blend together very well. However, this ombré hairstyle proves that it is possible to blend these three very different shades into one multi-dimensional, ultra-trendy and super flattering hairstyle.
This one-of-a-kind ombré style features a dark brown shadow root. This shadow root blends into warm dirty blonde at the mid-shaft and eventually fades to an eye-catching cool silver shade at the ends.
9. Warm Brown and Cool Brown Ombré
If you want to find an ombré hairstyle that looks completely natural–sans bright or unnatural colors–look no further.
This ombré style blends together both warm and cool brown shades with a natural-looking finis. It fades from a medium warm brown at the roots to a cool, light brown at the ends and is ideal for flattering natural brunettes of any skin tone.
10. Black and Violet Ombré
This gorgeous, colorful ombré hairstyle blends ink black roots into ultra-bright violet hair that fades into lighter lilac at the ends.
With just an inch or two of natural roots at the top, this shoulder-length ombré hairstyle includes plenty of bright color. However, this small strip of black at the roots still makes root regrowth less noticeable for women with natural dark brown or black hair.