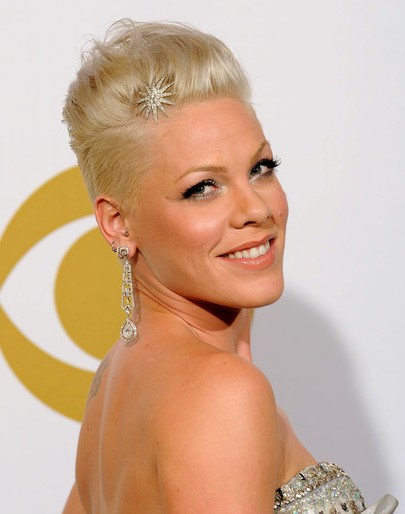 The short faux-hawk is simple to gain the excellent hairstyle for people with fine hair. The back of the gorgeous smooth style is tapered into the neck, and make short, casual layers till the top and sides. Thus it can enhance the face shape and offers more softness and tender to the entire style. The splendid and cool style represents the rock spirit.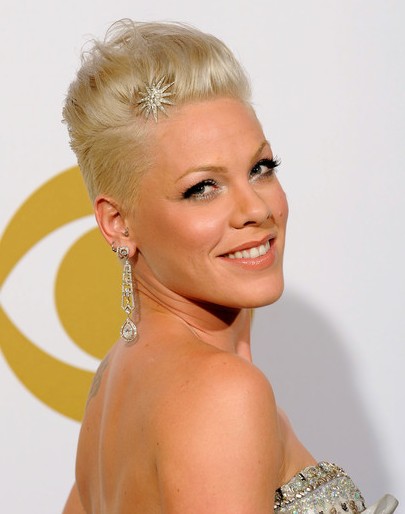 Suitability Face Shape: Round, Oval, Heart, and Triangular
Suitability Hair Density: Medium/Thick
Pink Hairstyles Styling Tip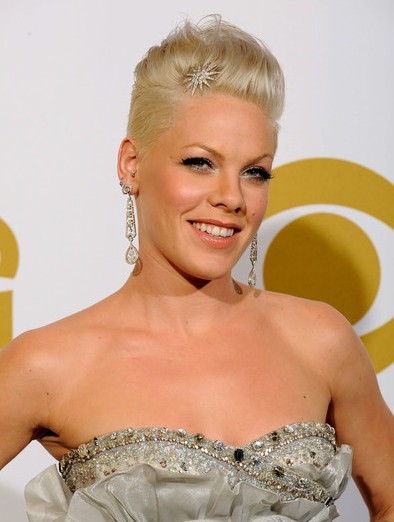 Divide the hair into even sections-part hair vertically down the middle and again horizontally about halfway down the back of the head. Hold the razor lightly. Take a fine-toothed comb to pull up the hair at about a 45-degree angle and slide the razor in short motions down the ends of the hair. Work your way up throughout the back, and then begin work on the sides.
Cut the back part shorter near the head and keep the top part longer. Apply a little wax to your fingertips then pull through your bangs, pulling the hair to the back. A bit of hold-hairspray can help keep the style shine and neat longer.
How to Get Hair Like Pink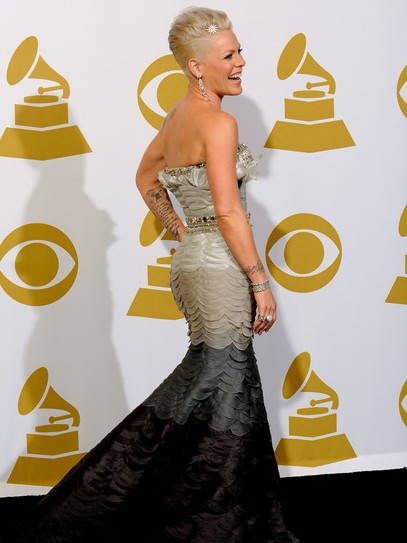 1. Apply a bit of moulding cream to your fingertips and then run it throughout your hair ends downwards to gain a textured style.
2. Apply a little gel to your fingertips and then rub through your hair ends downwards to get a sculptured style.
3. Apply some moulding cream to your fingertips and then pick some hair upwards and forward. Pull the clumps in various directions to get a messier look.
4. Twist and pull your hair upwards and then rub the moulding cream into the roots evenly. To achieve messier spikes, use much moulding cream when twisting the hair in various ways.
5. Apply a bit of hairspray to keep it in great style.