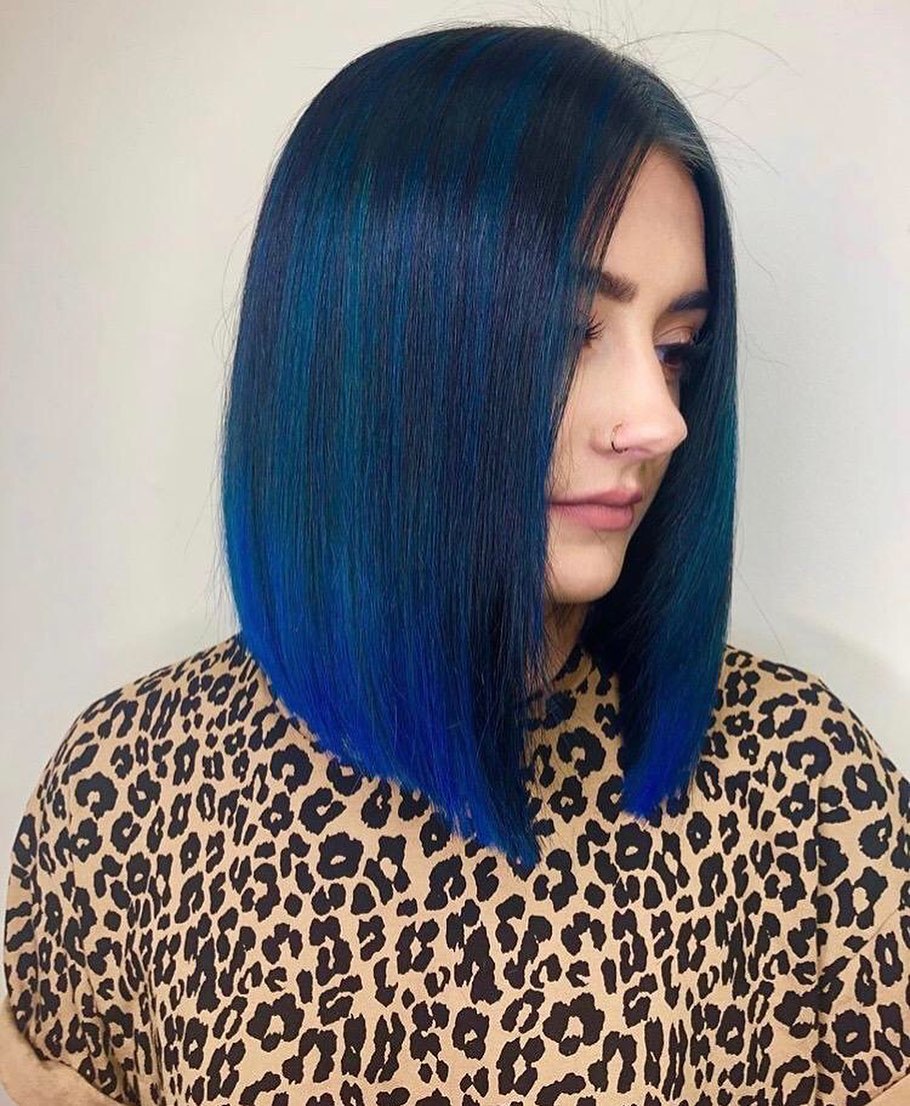 Top 10 Current Hair Color Trends for Women
Hair color trends change like the weather, and there are always new hair coloring techniques to create more vivid, natural-looking, longer-lasting color treatments. At one time, fewer than 10% of women colored their hair. Today, more than 75% of adult women color their hair. Some opt for one all-over color, while others stick with partial highlights, balayage, etc.
Regardless, a new color can refresh and add interest to your existing haircut and style while flattering your face and helpng you stay in line with modern trends. Check out the pictures below to explore ten of the current hottest hair color trends ranging from bright, fun colors to more neutral, natural-looking hues.
1. Turquoise Highlights with Electric Blue Ends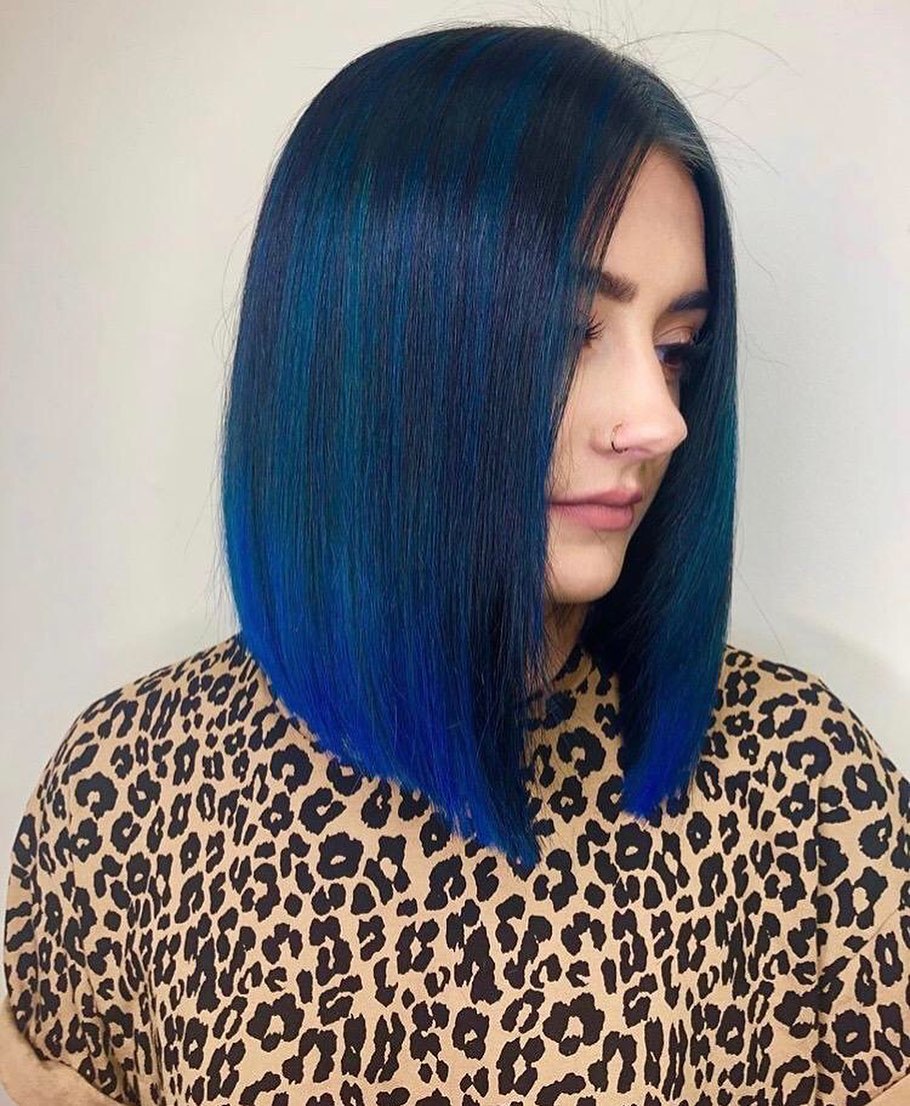 Blue is an ultra-trendy hair color, but it's a shade that can be tough to pull off without looking a little silly. This multi-dimensional hair color manages to look vividly blue while still maintaining a subtle, flattering finish. This hair color features turquoise and teal highlights blended against a deeper navy blue and black base. Electric blue ends add a pop of ultra-bright color that still looks elegant and uniform.
A smooth, shiny straight style is super flattering for this hair color because it effortlessly shows off all of the different colors that go into making this multi-dimensional blue style work.
2. Light Blonde with Dirty Blonde Balayage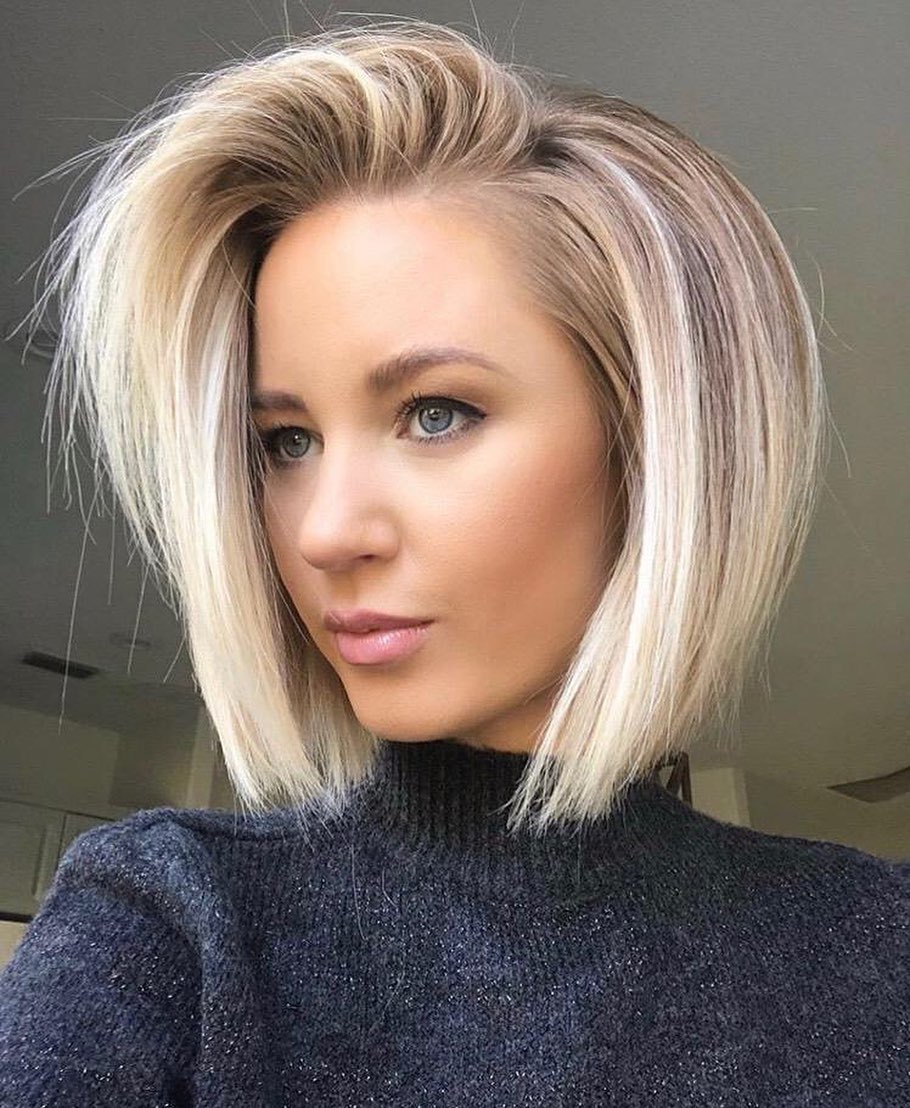 Many women dream of blonde hair–hello, blonde ambition!–but it can be very difficult to get true light blonde hair that looks natural if you are not in fact a natural blonde.
This hair color blends dirty blonde hand-painted balayage into light blonde strands to create a more natural-looking light blonde style. It is low maintenance and handles root growth gracefully without requiring you to run to the salon for a touch-up every two weeks.
3. Cool White Blonde with Honey Blonde Highlights and Deep Natural Roots
Cool blonde is currently an ultra-trendy hair color, but it can be tough to pull off stark white blonde all over without washing out your skin or creating a style that looks completely unnatural.
This short bob hairstyle features cool white blonde ends and blends in honey blonde higher up on your hair shaft for a more natural look. Deeper roots create a more natural style and encourages graceful root growth over time.
4. Deep Auburn with Warm Ginger Balayage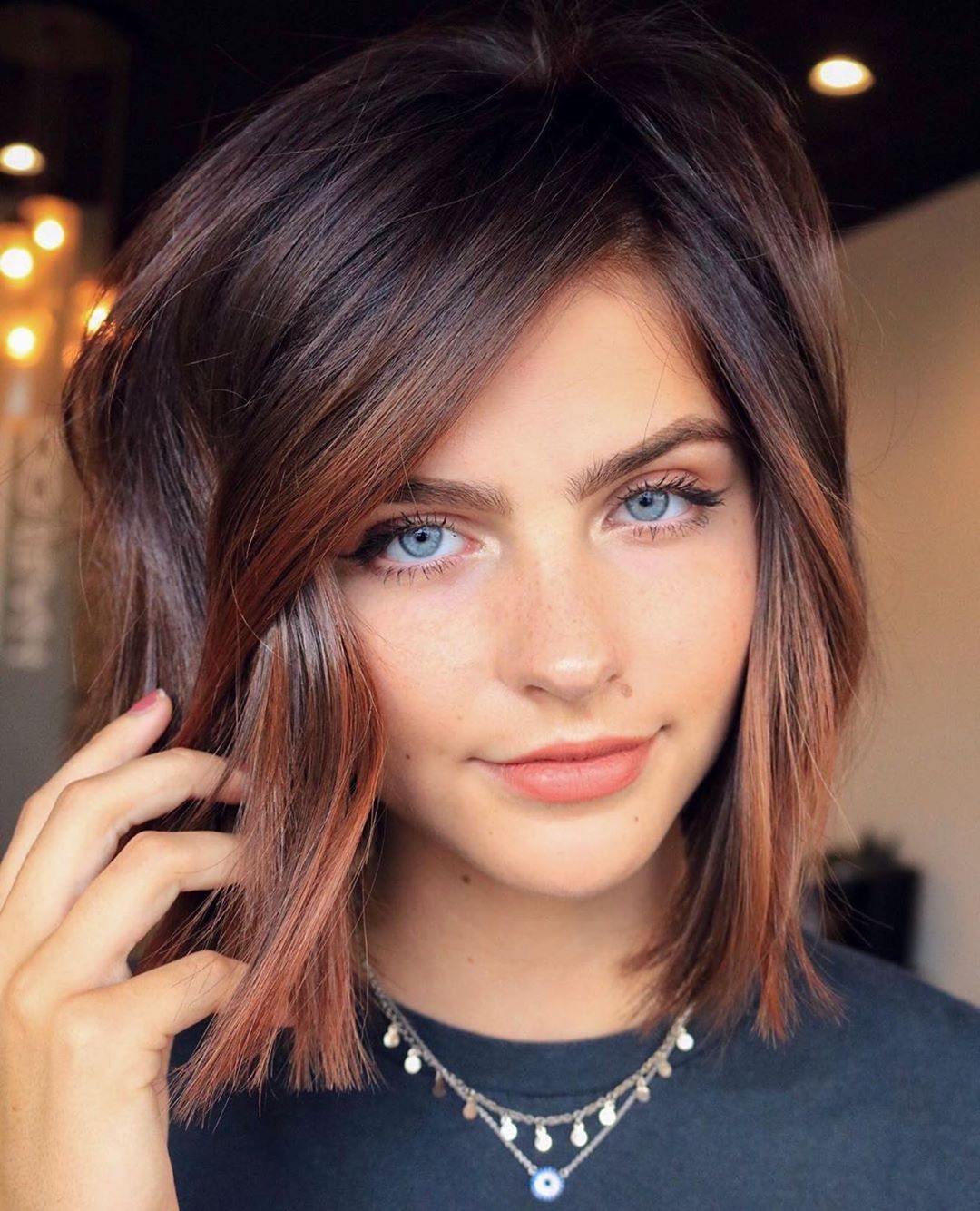 If you want a pop of red in your hair but don't want to deal with the high maintenance that comes with all-over red color, this hair color is perfect for you.
It features a deep auburn base with hand-painted warm ginger balayage. The brighter balayage is heavier in front to add light to your face and emphasize the warmth of this one-of-a-kind hair color.
5. Natural Honey Blonde with Subtle Ombré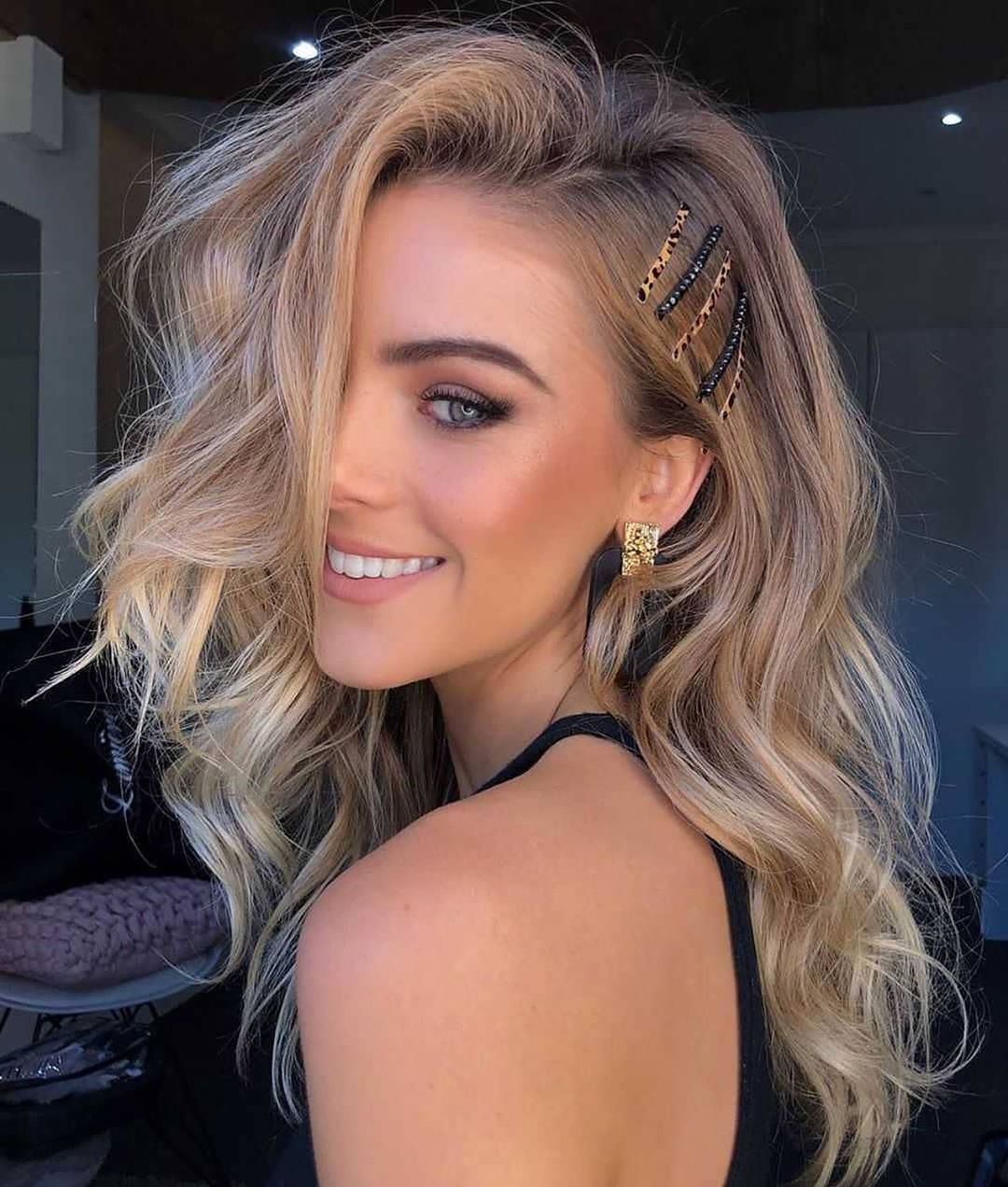 This honey blonde hair color will look totally natural on you, even if you're not a natural blonde.
It is actually a super subtle ombré that features a dirty blonde shadow root that blends seamlessly into warm honey blonde and bright light blonde at the ends.
6. Honey Blonde with White Blonde Highlights and Shadow Root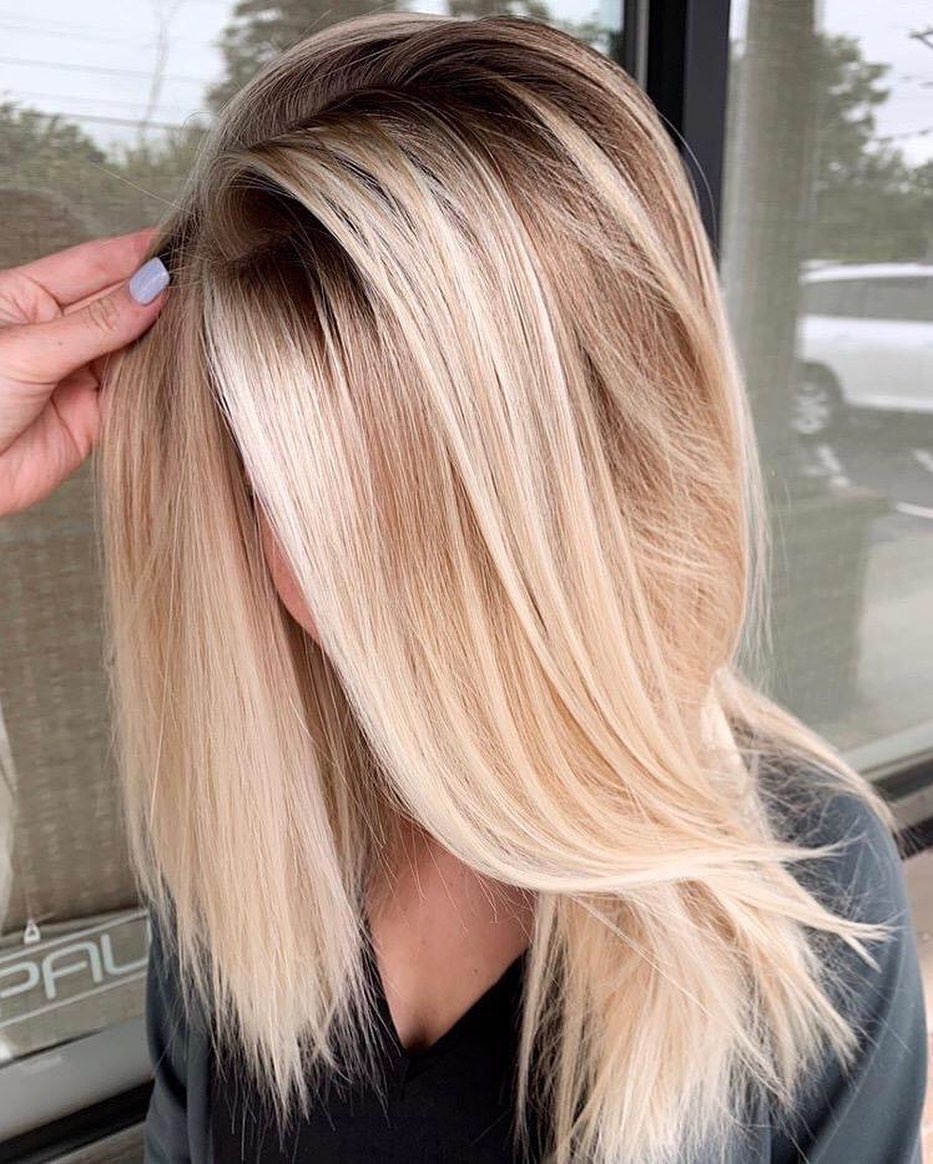 This hair color blends white blonde highlights into warm, honey blonde for added brightness and a true blonde finish.
A darker brown shadow root helps this blonde hair color look more natural and allows for graceful root regrowth. It also adds additional dimension to this unique, blended blonde color.
7. Rose Gold with Millennial Pink Roots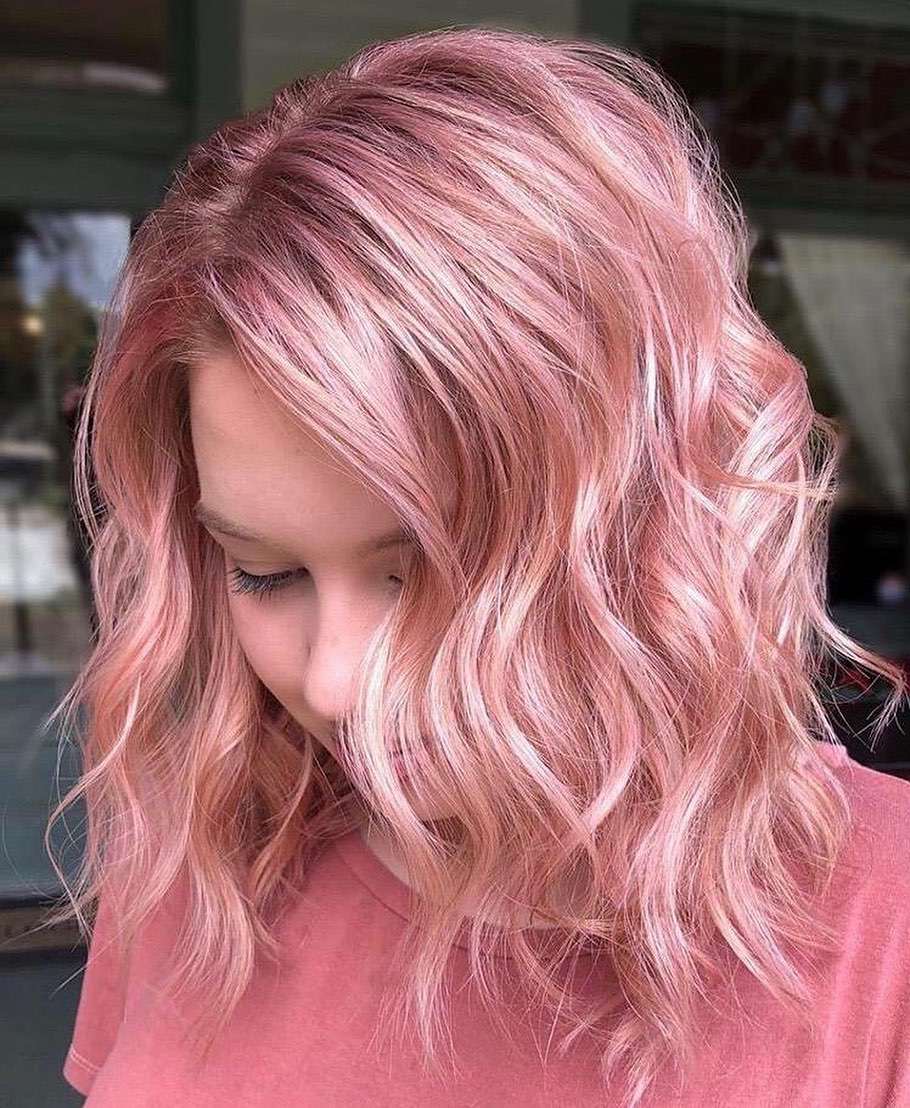 Pink is another trendy hair color that is difficult to pull off with desirable results, but this hair color shows just how to do pink right.
This hair color is multi-dimensional and blends rose gold ends with deeper millennial pink roots for a well-blended finish. It is ultra-fun and effortlessly flattering for a wide range of skin tones.
8. Silver Lavender with Natural Shadow Root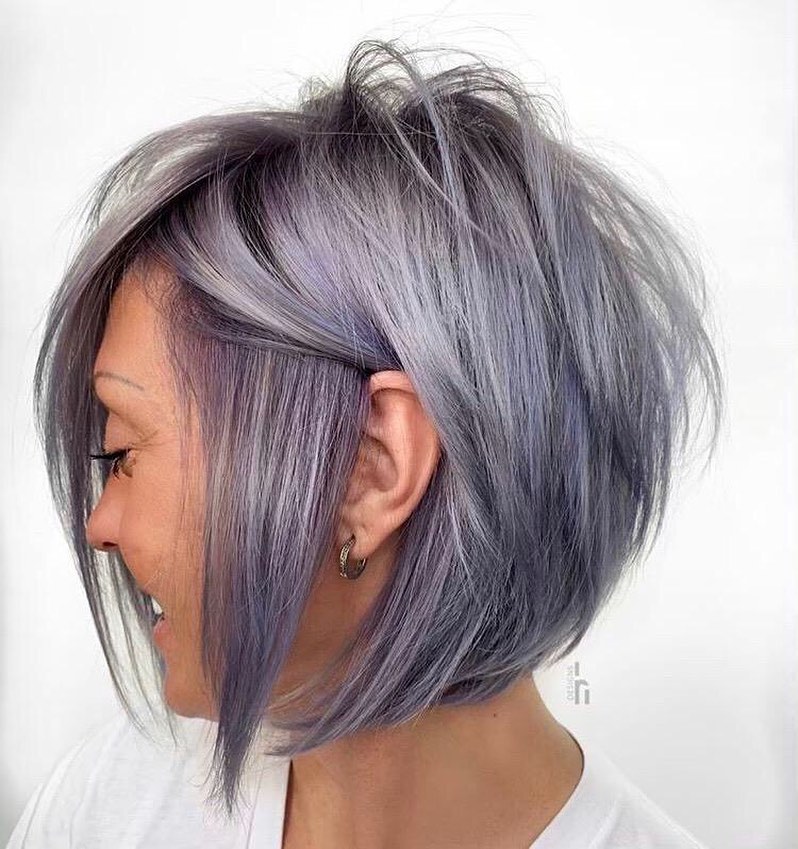 This one-of-a-kind hair color blends silver with cool lavender for a modern, ultra-stylish look. It also features a natural, deep shadow root that adds dimension and a natural finish to this color.
This hair color has plenty of modern flair and matches best with edgy hair cuts like the one in the picture above.
9. Silver with Gray Shadow Root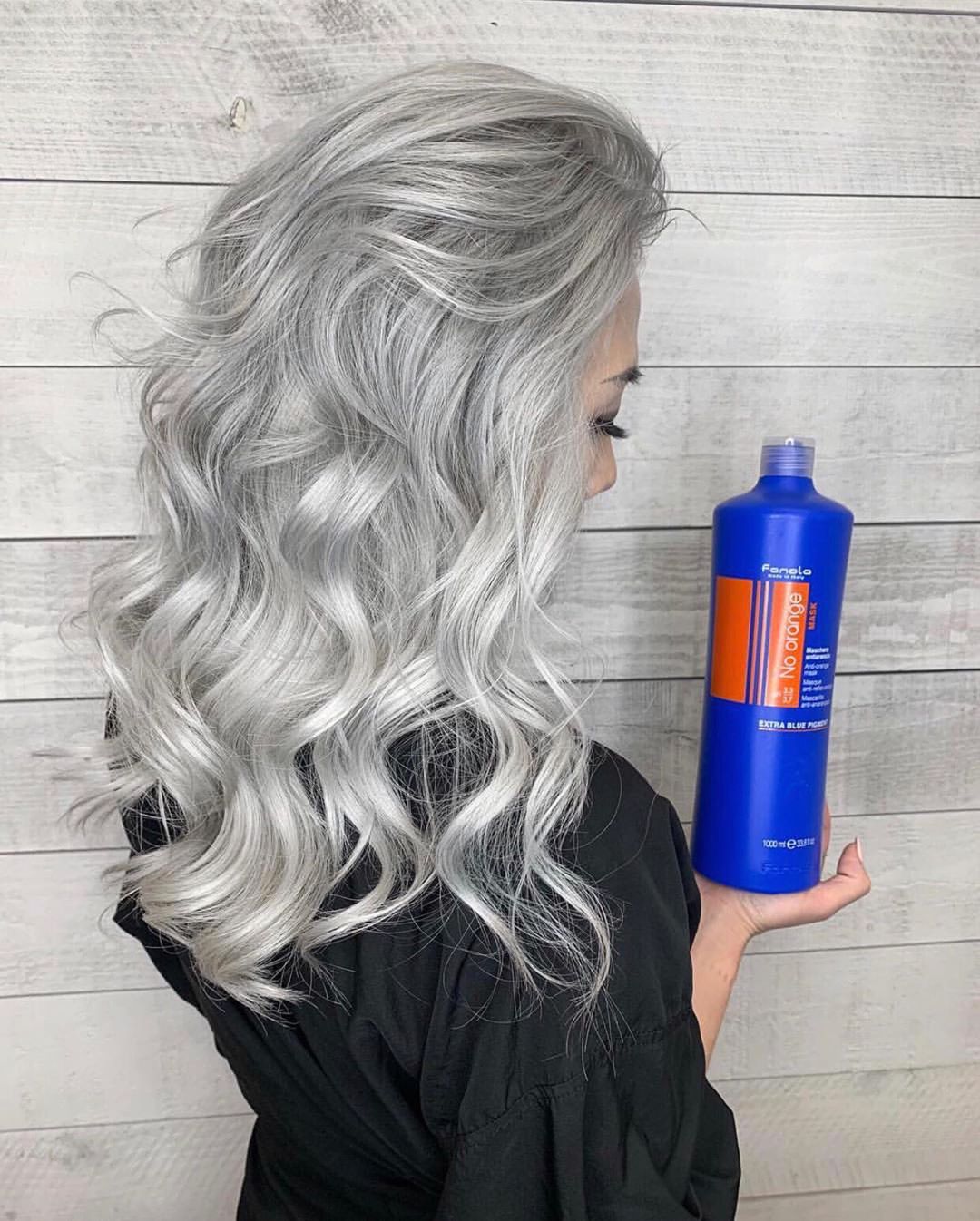 This hair color is bright, true silver with a deeper gray shadow root that creates a more natural look and allows for more graceful root regrowth.
Wavy and curly styles complement this hair color because they emphasize its dimension. Add shine spray or serum when styling to highlight the brightness of the silver in this hair color.
10. All-Over Cool White Blonde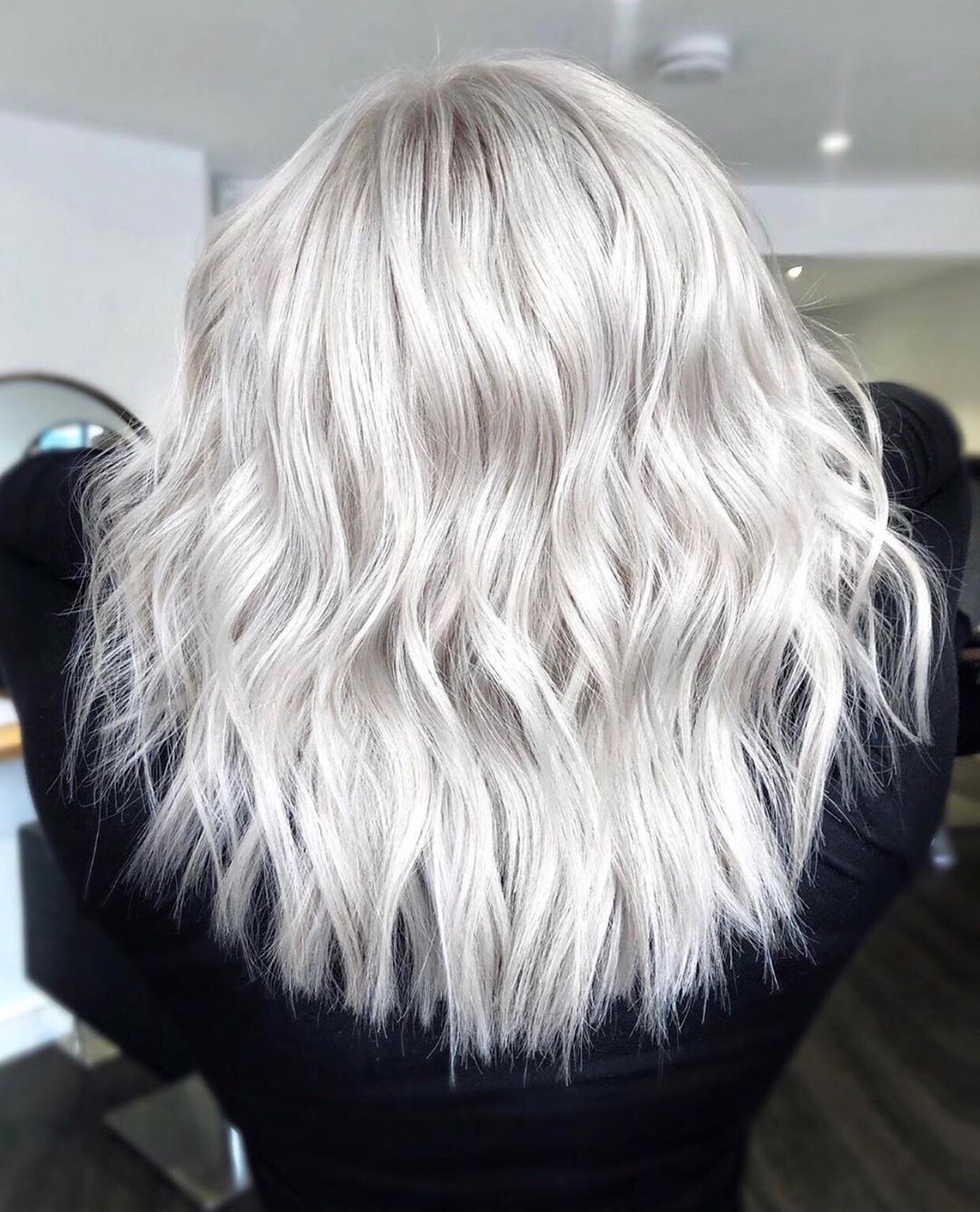 True cool white blonde is a difficult color to pull off, but this hair color perfectly captures the beauty of all-over cool blonde done right.
If you opt to go white blonde all over, make sure to invest in a purple shampoo and possibly other neutralizing hair products for cool blondes to prevent oxidation and keep your cool blonde cool.