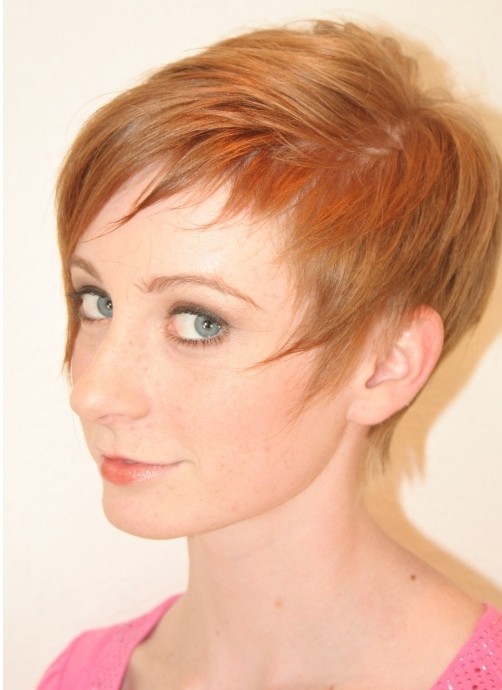 Pixie Haircut for Fine Hair: Cute Hairstyles
The adorable shiny pixie hairstyle is blow-dried smooth to show off the layers cut round the back and sides to add shape to the simple yet splendid hairstyle. The side sweeping bangs are slicked down on the forehead to contour the top of the face and enhance the hairstyle excellently.
The sleek pixie hairstyle looks cute and lovely. And short cropped style is suitable for many events and is quite effortless to maintain.
Styling Steps
Create some layers at the back and sides.
Layer some side-sweeping bangs subtly across the forehead to make the entire hairstyle look and feel tender and soft. The various layers can add much style and shape to the whole style.
Create side-swept bangs for a little added sexiness and pair the cool layered razor hairstyle.