32 Pretty Medium Length Hairstyles for Women
If you fancy a change of look for the new season, then you don't need to do something totally drastic to transform your appearance. Indeed, medium length hairstyles are not only oh so gorgeous, but incredibly on trend too! So if you have luscious long locks, you can go for the chop without getting rid of all your length, and walk away feeling like a new woman all the same. Medium hair cuts are some of our favourite styles on the fashion scene as of late, so we thought we'd gather them in a post for your inspiration. Here are 32 stylish medium length hair cuts you should totally recreate for summer.
The new medium length hairstyles are full of quirky variety and lively vintage looks – from wet-look waves to shaggy layers, waves and bouncy curls! There's a fabulous new style for every hair type, face shape and personal style, so take a look at the best medium length hairstyles for this yearright here!
Medium Balayage Bob with Loose Curls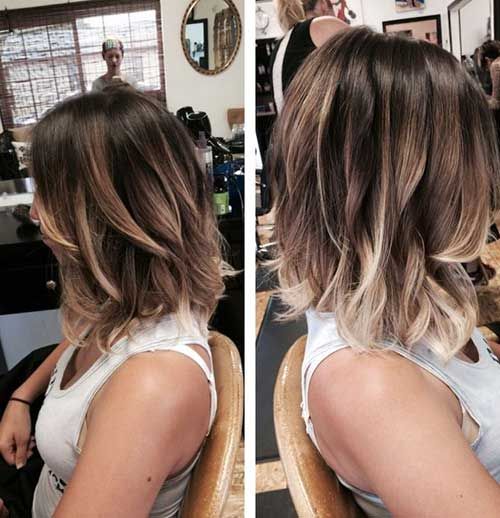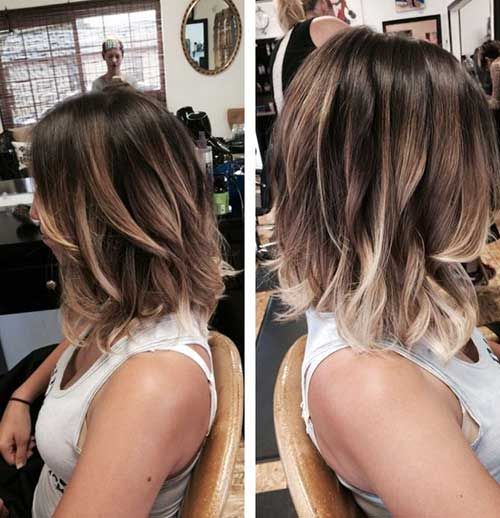 Starting this gallery off with a gorgeous balayage bob that will simply steal the hearts of everyone you come across. This incredible mid length bob falls around the shoulder length. Copy the look by opting for a balayage blend of dark brown to a bright blonde at the tips. Add loose curls from the ear length down for an amazing finish.
Brown to Blonde Loose Waves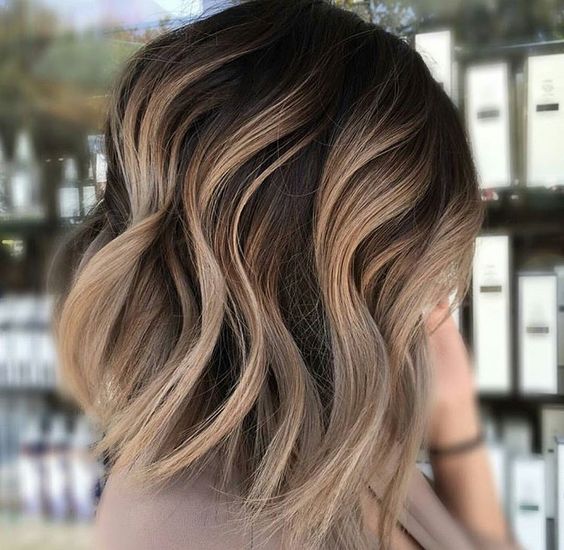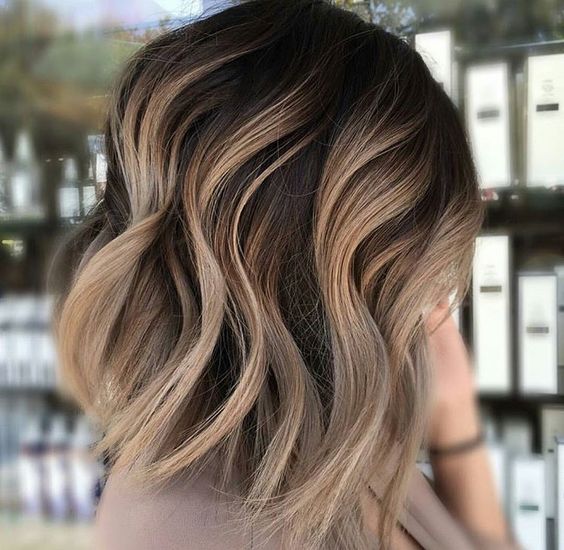 A graduated bob is another medium length hairstyle which is simply to die for. Create a graduated bob with longer layers towards the front of the face and shorter at the back of the head. Start with a dark brown at the root and blend quickly towards an ash blonde at the ends. Add loose waves from top to bottom for the best end result we ever did see.
Gold and Red Bob with Ringlets – Balayage Medium Curly Hairstyle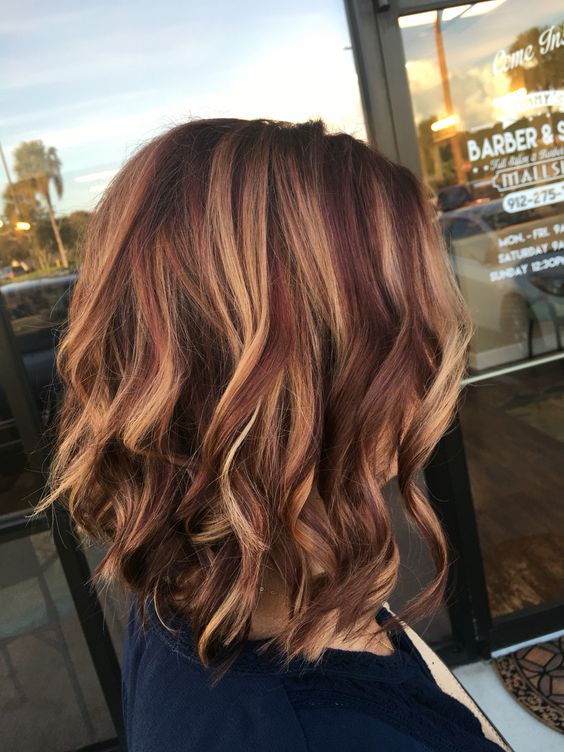 Red is a stunning colour to work into your hair – especially if the rest is a gorgeous golden blonde! Chop your hair into a medium length bob which falls an inch or so above the shoulder. Add gold and red highlights throughout the style. Add ringlets from top to bottom for the ultimate curly end result.
Straight and Sleek Pink Lob – Hair Styles with Straight Hair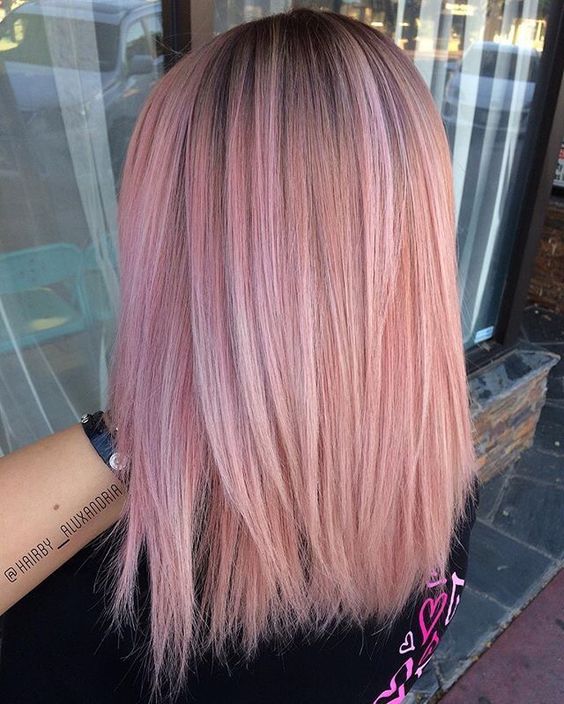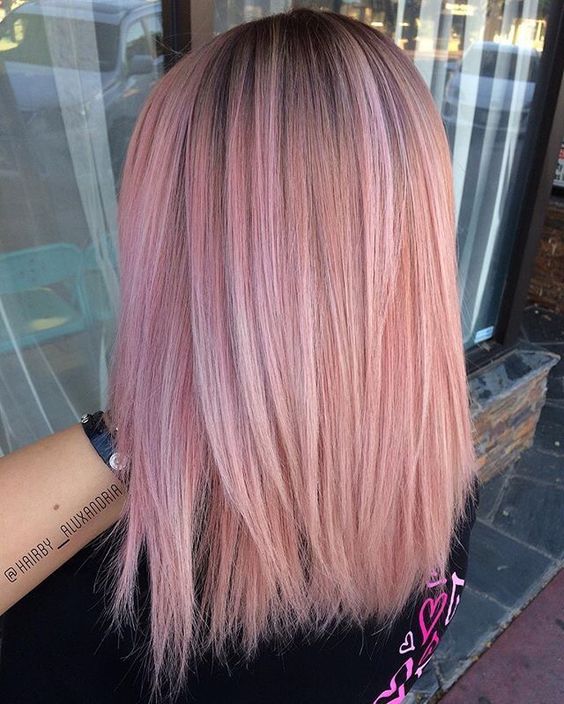 Bubblegum pink is the ultimate hair colour if you want something a little different, vibrant and stylish to add to your look. Keep your medium length hair in a bob which falls an inch or so below the shoulder length. Dye your hair white blonde and add lots of gorgeous bubblegum pink highlights throughout.
Brown to Blonde Bob with Curled Ends – Ombre Shoulder Length Hairstyles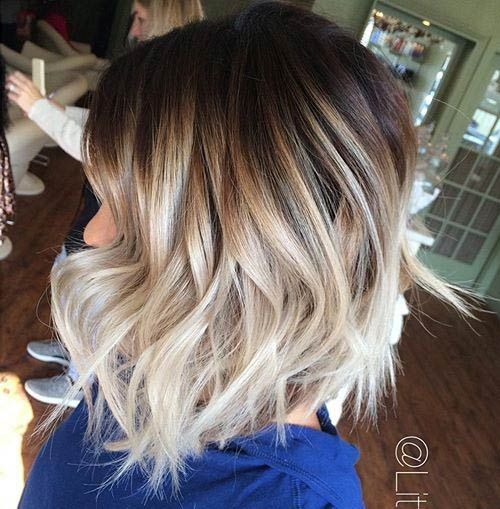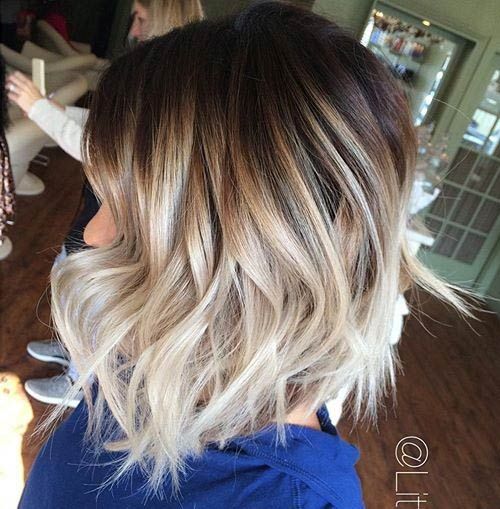 Ombre blends will take your hair from a dark brown at the root to a bright blonde at the tip, creating a stunning colour combination which is simply to die for. Once you've got the colour right, chop your hair into a medium length graduated bob; longer at the front and shorter at the back. Add lots of lovely curls to the ends of the hair for a glamorous finish.
Dark and Light Brown Bob with Ringlets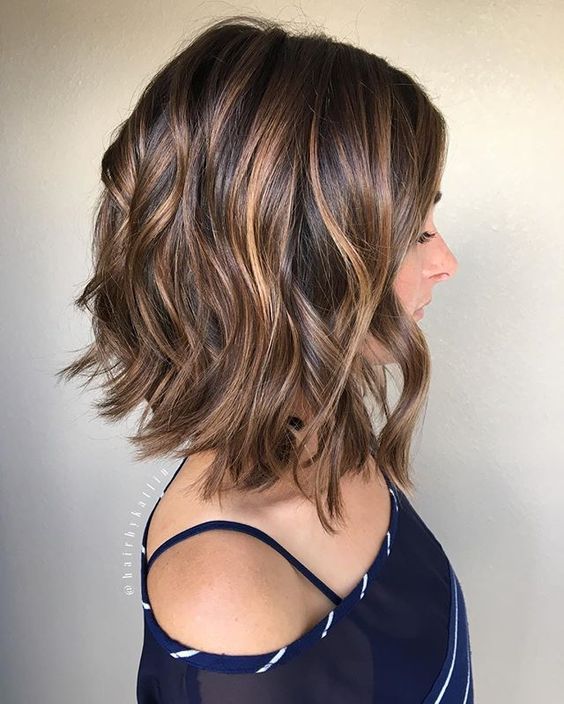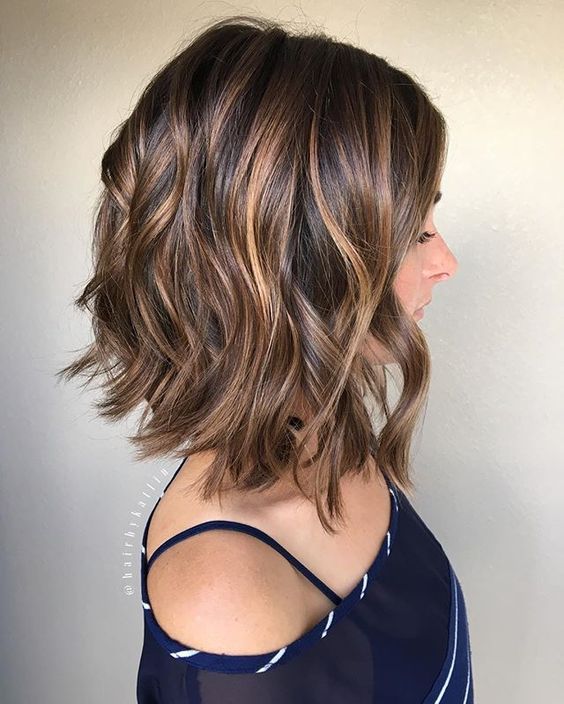 Highlights will add tons of light and lift to your medium length bob – so why not embrace them! Dye your hair a deep and dark brown. Add lots of light brown highlights from top to bottom. Crop the hair into a medium length bob with ever so slightly graduated ends; longer to the front and shorter to the back. Add beautiful ringlets throughout the length of the hair.
Medium Length Bob with Beach Blonde Waves – Layered Hairstyles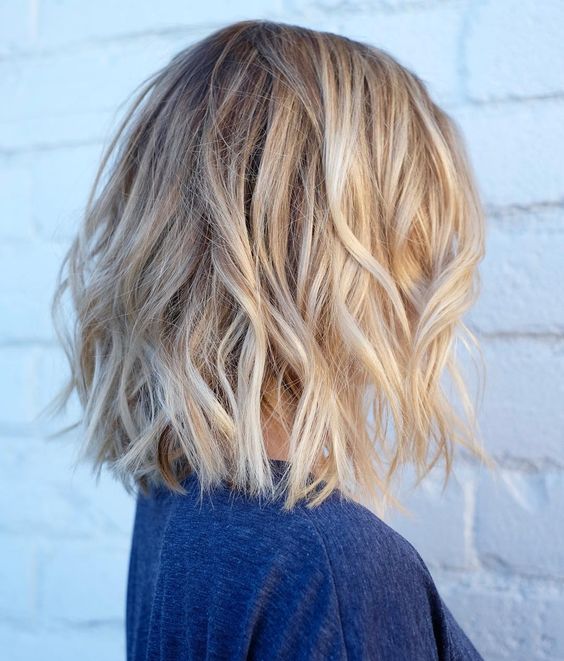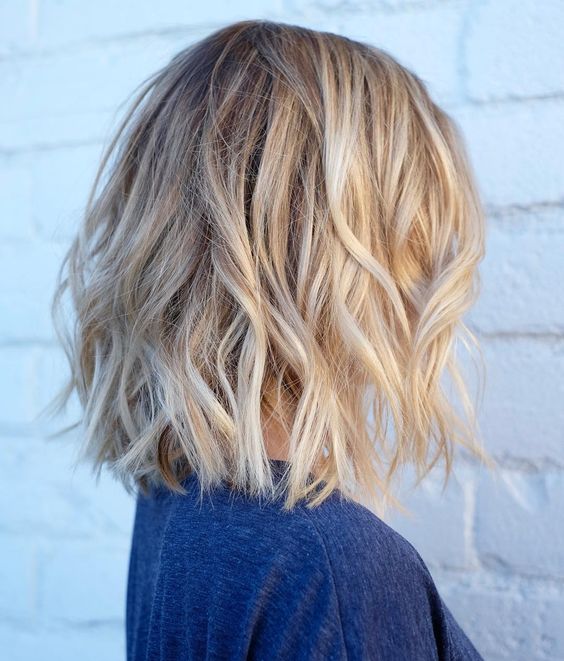 Beach waves are a fantastic finish to your hair. A loose tousle and beach curl will transform your look offering a truly incredible and relaxed style. Chop your locks an inch or so below the jaw length. Dye your hair a beautiful shade of blonde. Add lots of loose waves throughout and tousle with your fingers for a fantastic finished result.