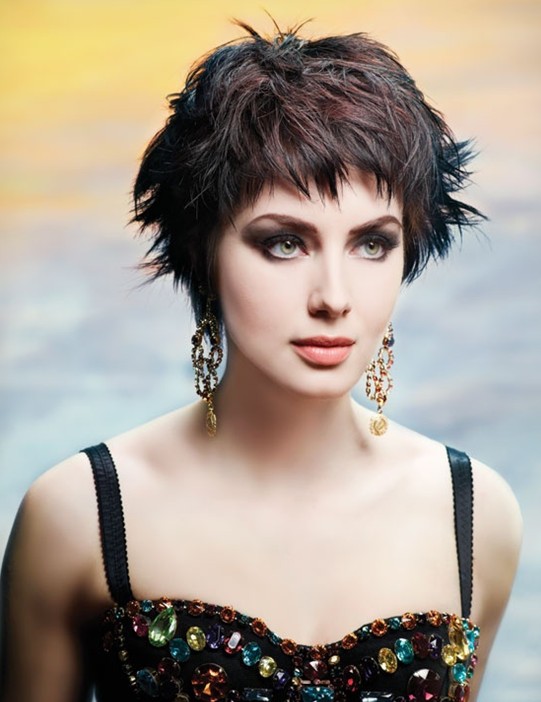 Short Cropped Hairstyle: Messy Haircuts
The layered short cropped hairstyle is quite versatile and is ideal for woman with a rectangular face. The pixie cut looks quite lovely and dainty.
The hairstyle can bring your hair more volume at the top. Creating the front part into bangs will be quite fun and fabulous. Long sweeping side fringes or short blunt fringes match the cut excellently.
Styling Steps
Cut your hair in a way that there are short layers at the top and longer ones at the sides. Create the longest layers just enhance the cheek at the sides.
Cut the hair at the back near the head into rounded edges to create a tender and feminine style.
Cut your back and side hair into short crops, and keep the hair at the crown slightly longer. Mess the short hair with your fingers to gain volume and shape.
Add some red highlight to enhance the special short hair.