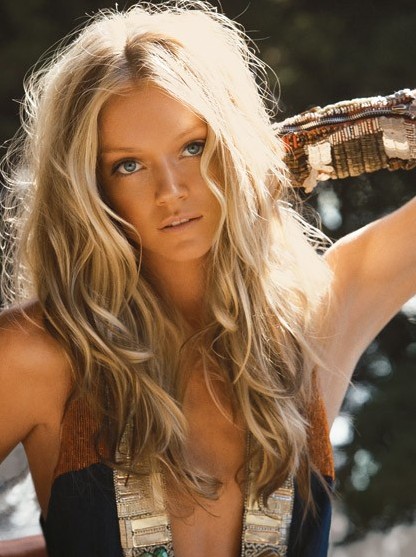 Tousled, Layered Haircut for Girls and Women
The long hairstyle is cut to sit at the jaw-line in a solid line. The elegant and tousled layered style can charmingly contour the jaw-line showing off the jagged cut layers throughout the sides and back which enhances shape to the simple length.
The great haircut needs to be styled each day to gain the luscious and stunning effect. It is quite simple to recreate the long style.Trim the hair section by section.
Create more layers at the hair ends and the top to add much volume and style to the hair and make the look full of life. Create a smooth straight part.
Length: Long
Type: Messy; Layers
Hair Color: Butterscotch; Light Golden Blonde