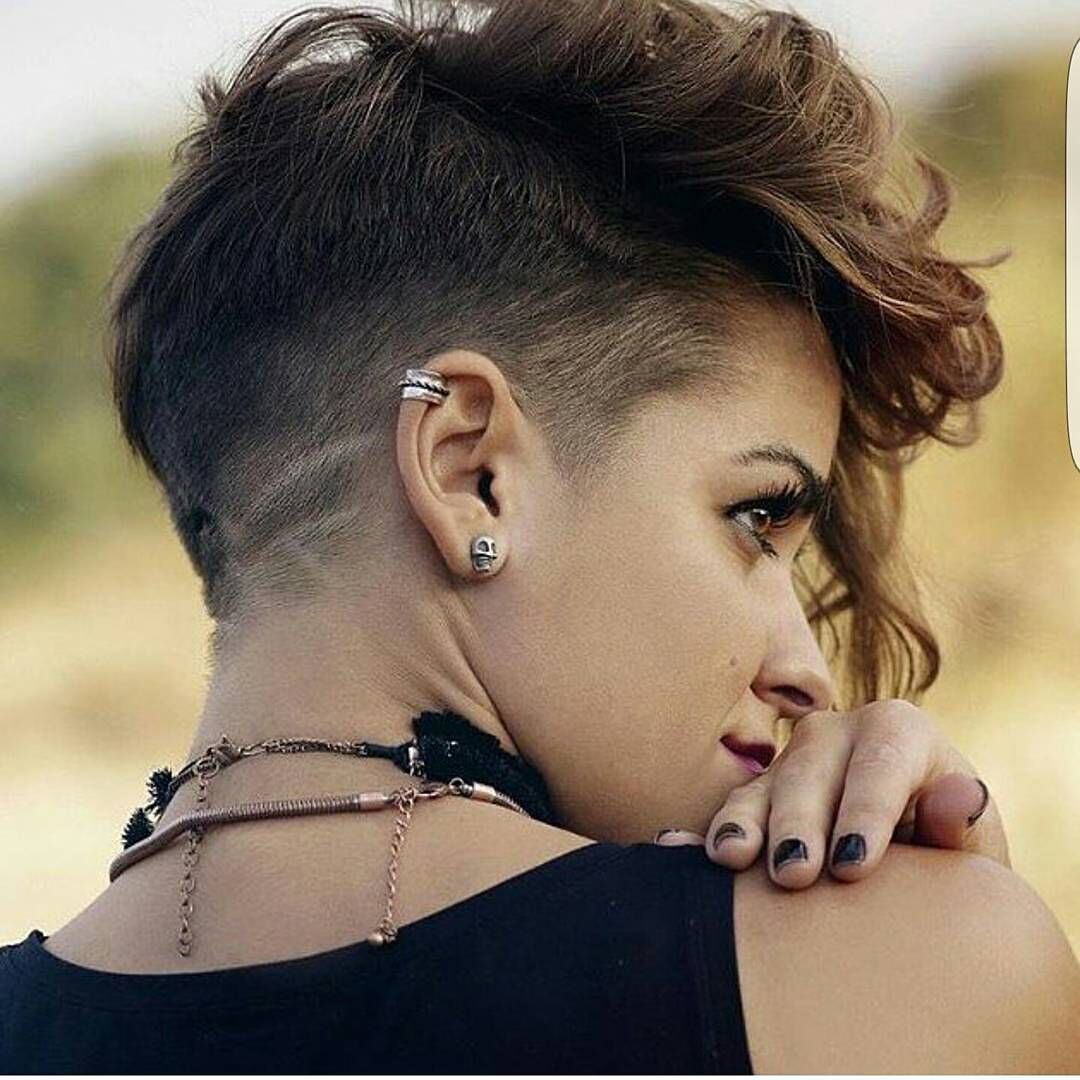 30 Trendy Short Hairstyles for Thick Hair
Shaved Short Hairstyle with Curly Top Layer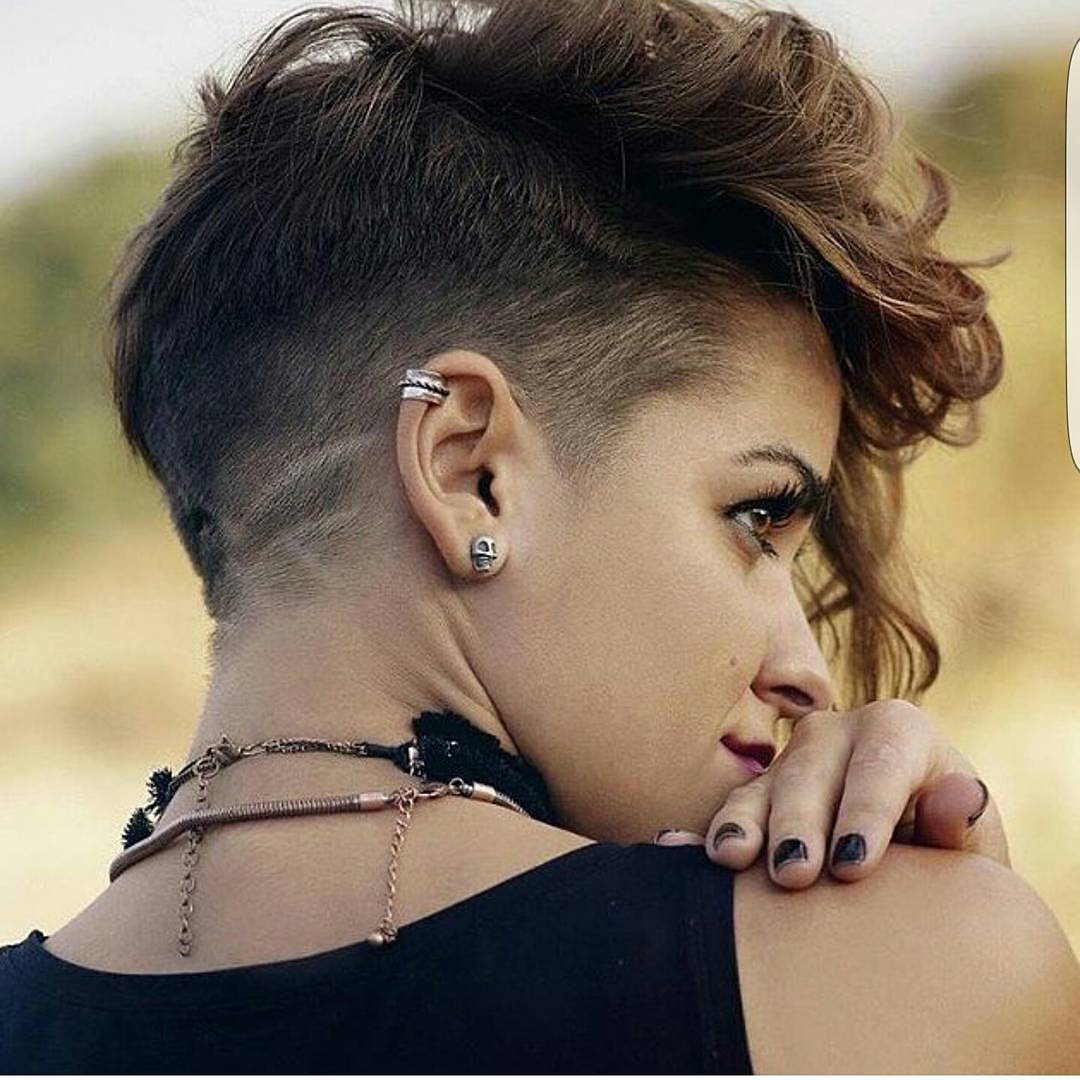 Shaved sections of hair are for the incredibly bold, but boy do they pay off when you take the plunge! Recreate this amazing look by shaving the back and sides of your head. Ask your hairdresser to work some cool patterns in to the back of the head. Keep the top layer of hair a little longer so that it forms a wonderful fringe section and curl throughout for effect!
White Asymmetrical Pixie Cut – Women Short Hairstyle Ideas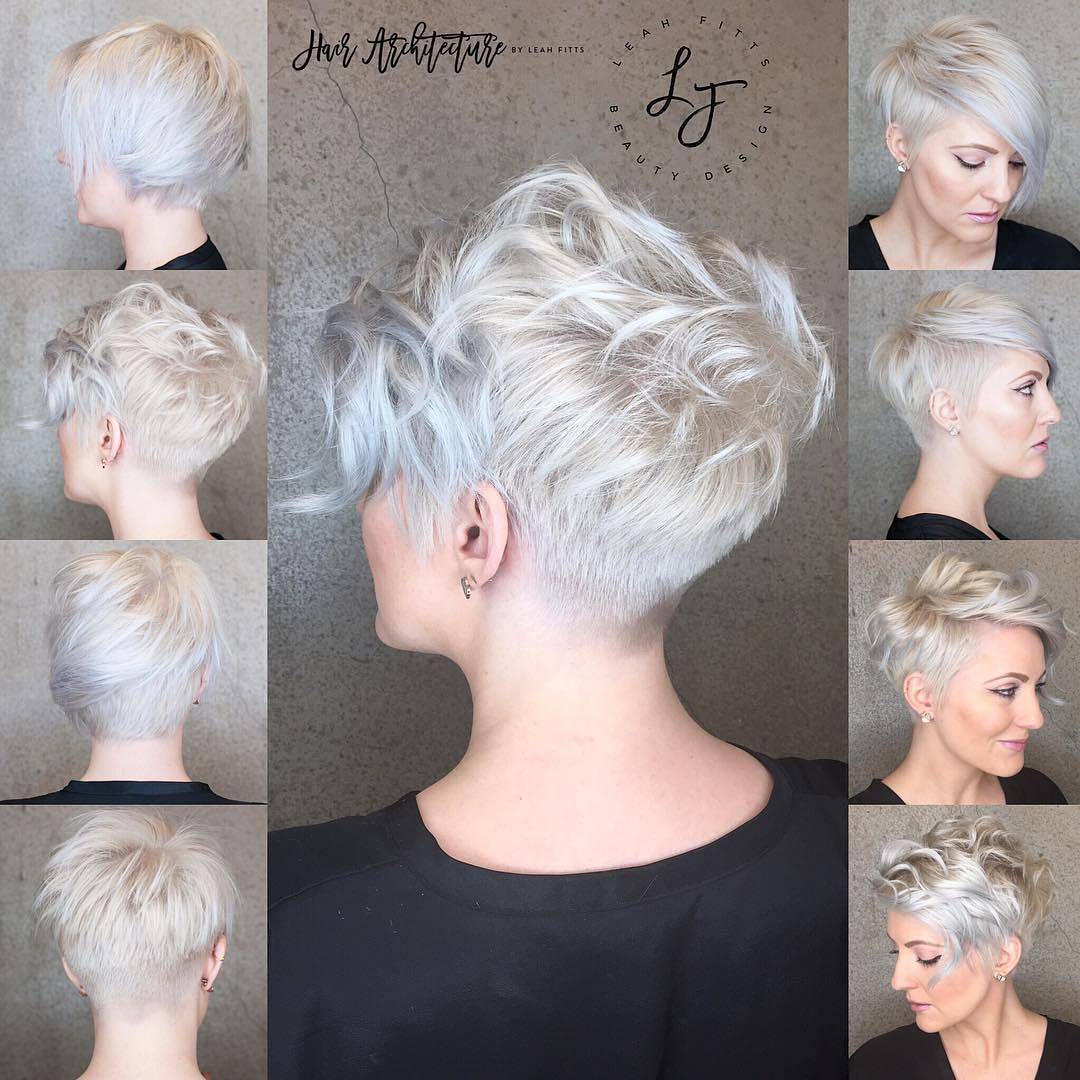 They always say that blondes have more fun – but we think that white blondes have even more fun! Dye your hair a remarkable shade of white blonde for a bright and vibrant look. Then go for a cool asymmetrical pixie cut. Keep one side short and cut closely to the head whilst leaving the other side to form a long fringe section. Curl throughout to add bounce and body!
Textured Bob with Full Fringe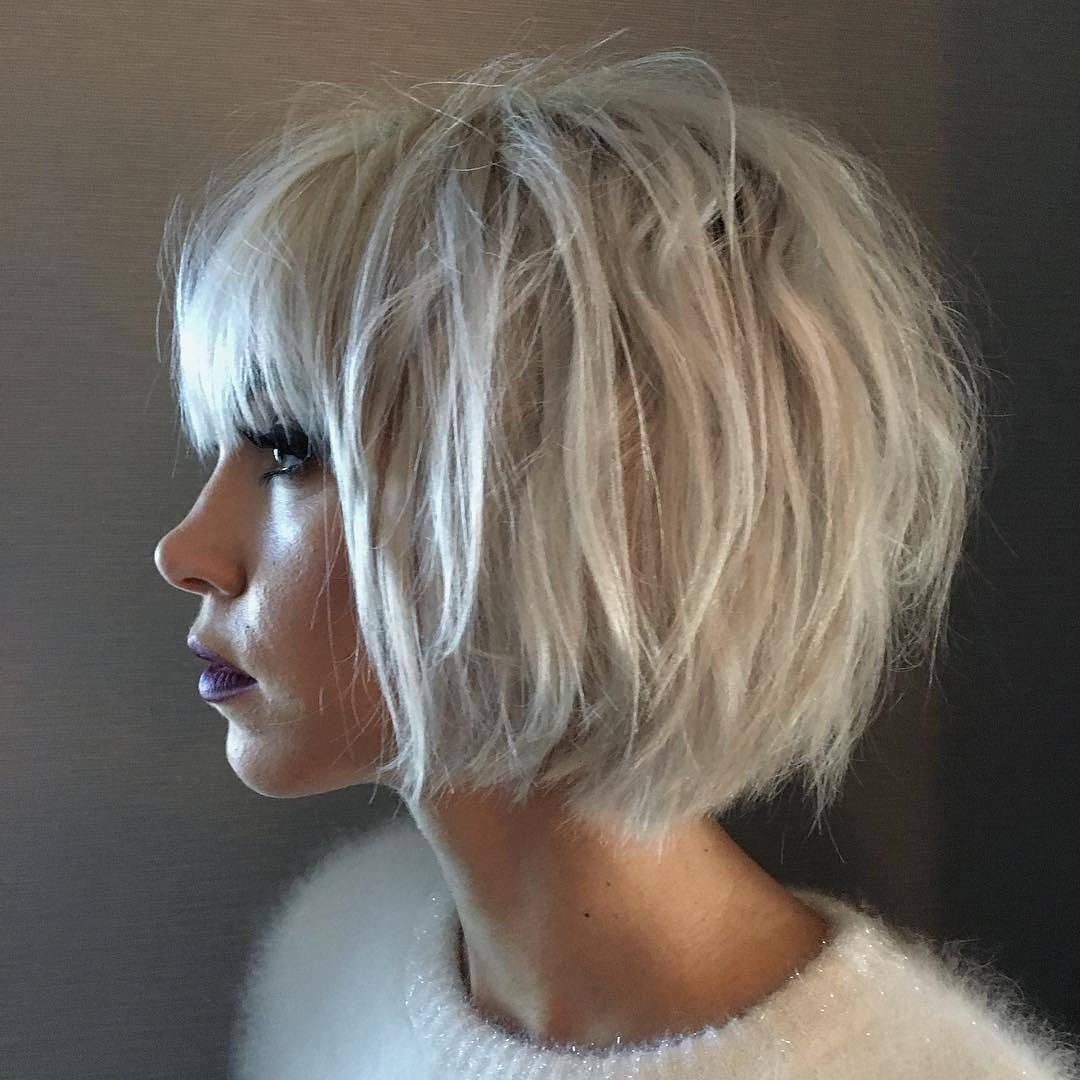 Texture is everything when it comes to short hairstyles, and this phenomenal picture has made us realise just how amazing textured hair can be! Steal this amazing style by recreating the cool and curved bob which falls around the jaw level. Keep the silhouette curved for effect. Add a straight fringe and tousle the rest of your hair for an edgy and fantastic look.
Ginnifer Goodwin Short Pixie Hair Cut /Via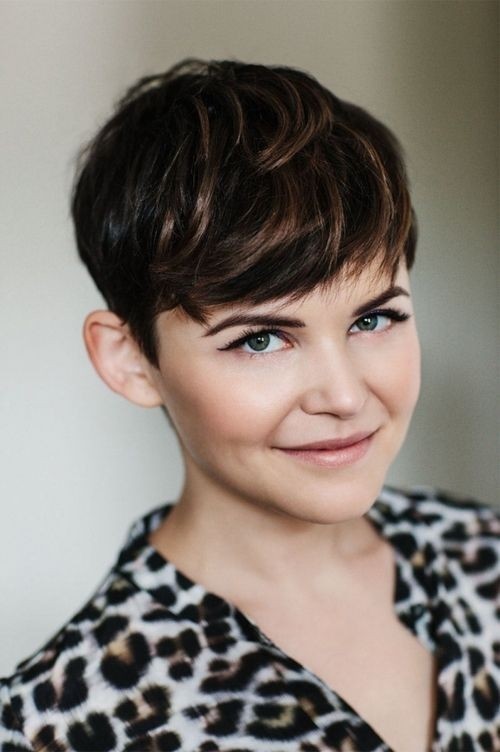 Short shag cuts
Fortunately, this year's major trends are perfect for your hair type. For example, shaggy cuts are really hot, as are choppy layers and shattered layers, which all look great on thick hair. A long fringe, cut into shattered disconnected layers is a great way to add some extra edge to any short hairstyles for thick hair.
Inverted Bob Cut /Via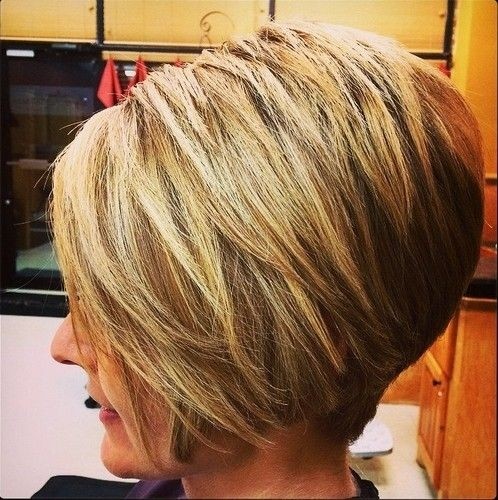 Razor cuts
Razor cuts give a more casual finish to thick hair and you don't get the bushy shape or bulky lines that you hate to see! Sliced layers are also a fabulous way to create sculpted curves on a straight, short hairstyle for thick hair. A chin-length bob tapered-in around the face gives an easy-style, sophisticated and contemporary look.
Easy Short Haircut for Women /Via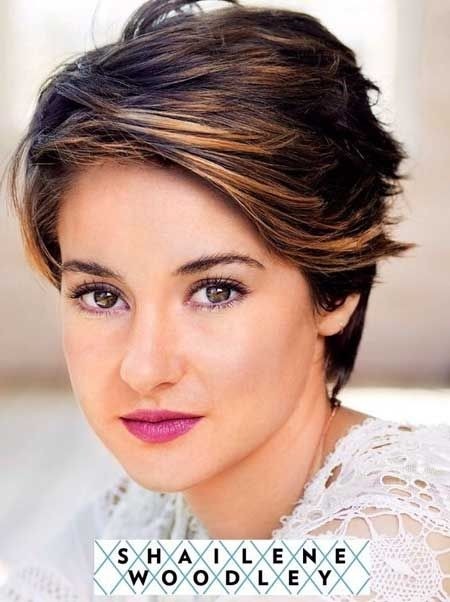 A-line bob
The asymmetrical A-line bob is a trendy short hairstyle for thick hair this year. It works with the volume to sculpt a fabulously edgy geometric look. This style is a good choice for women wanting to add with to a long, narrow face shape, as well!
Stacked Bob Hairstyles for Short Straight Hair /Via