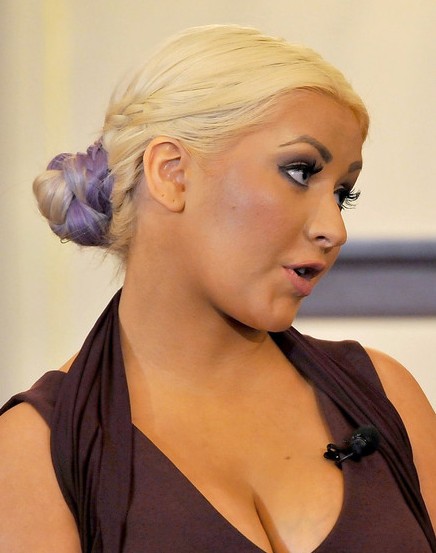 Christina Aguilera Blonde Bun Hairstyles
Christina Aguilera Bun Hair: This is a simple yet luscious brained up-style. The creative and stunning bun is braided, rolled and pinned to the top of the head to get the enhancing hairstyle that is excellent for any special occasion.
This is a graceful up-style that is great for all hair textures and wavy to straight hair types. The manes are styled up into a stunning and graceful bun style and pinned to the crown making it ideal for women looking for a formal up-style. It is simple to create. Create a middle part and comb all the hair back. Brain the hair into a bun.
Christina Aguilera Hairstyle
Length: Long
Type: Bun
Hair Color: Blonde; Purple