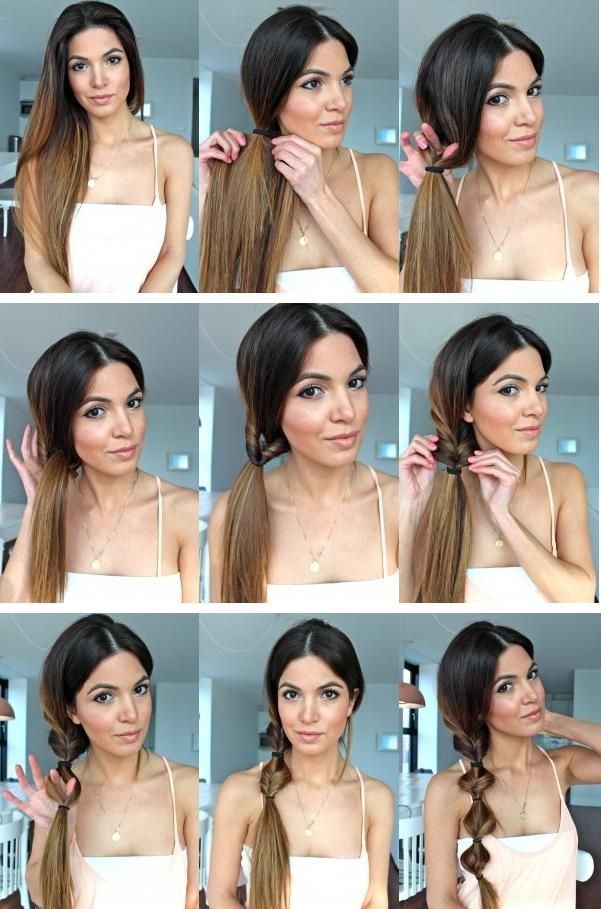 Twist Ponytail Hairstyle Tutorial: Side Ponytail Hair Styles for Girls

The splendid crafted twist makes the long side ponytail fun and special. The updated ponytail can be a great choice when you have no idea to create your medium or long hair. It works greatly on straight and curly hair. So you can have a try next time.
Comb your hair into side ponytail.
Divide section above the elastic and pull hair through.
Divide your hair with elastic, repeating this all the way down.