20 Gorgeous Braided Hairstyle Ideas
Half Up Half Down Pulled Braid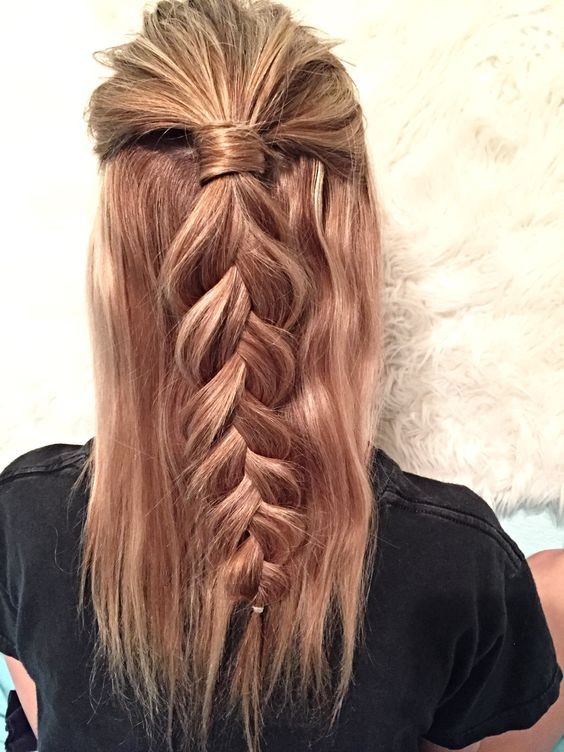 If you're wearing your hair half up half down you can still utilise a super snazzy braided style to transform your look! This stunning style is a pretty shade of copper full of golden blonde highlights throughout. Pull the front section of hair back into a high ponytail and fasten. Work the ends of this section into a loose French braid et voila!
Half French Braided Style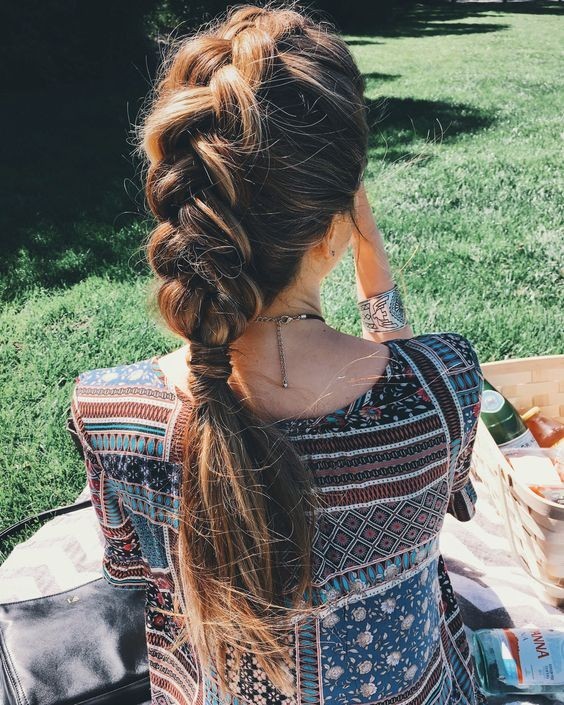 Can't decide between a ponytail or a full braid? Why not opt for a stunning combination of both! This incredible and innovative French braid style has stolen our hearts. work all of the hair into a chunky French braid from the front of the hair backwards. Stop at the centre of the back of the head, fasten into a ponytail and leave the ends to fall loosely.
Glamorous Volumized Braid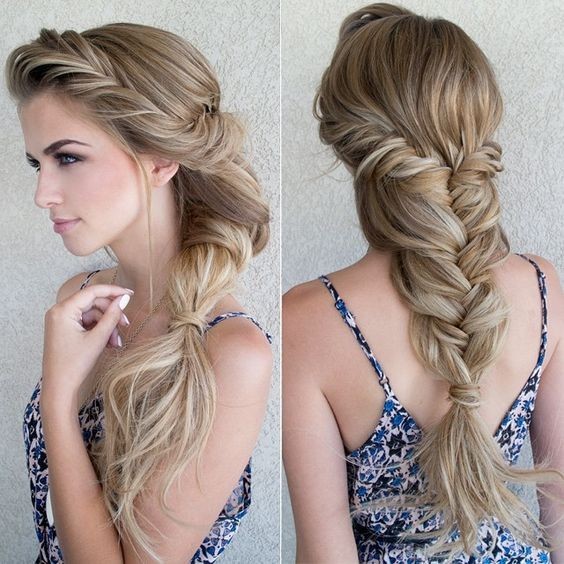 Braids may be your go-to style on lazy days, but this look proves you can utilize a braided hairstyle for the fanciest of occasions. The looseness of this braid creates a stunning volume that's accented beautifully by a side swept braid around the face. A beautiful, romantic look that can easily pair with your finest jewels and dresses.
Side Swept Rope Braid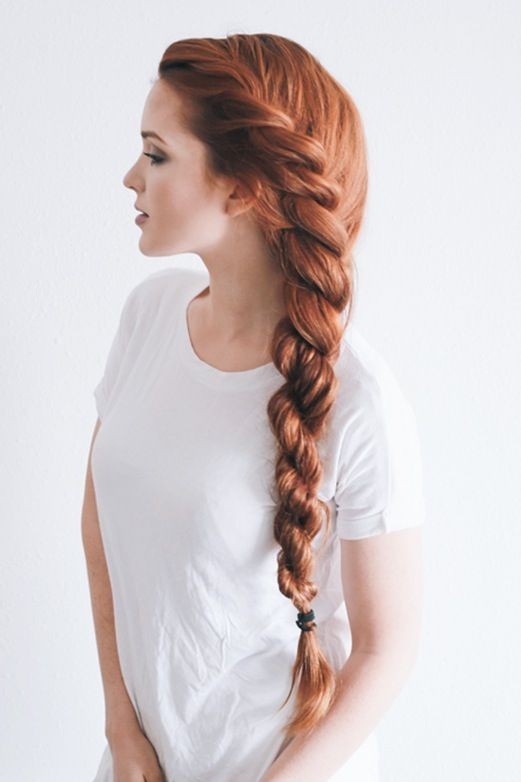 Rope braids are an excellent and gorgeous way to switch things up from your normal routine three-strand braid. The rope creates a gorgeous, renaissance inspired appearance that's enhanced with a striking hue of red coloring. Such a glamorous 'do that can easily be dressed up or down.
Triple-Braided Half Updo with Curls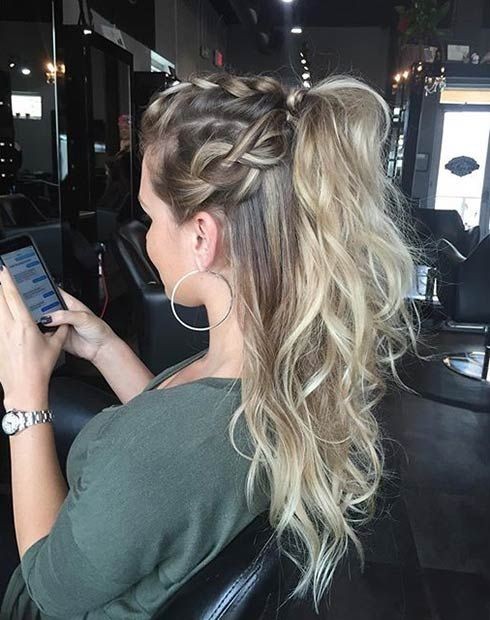 There's so much flirty dimension going on in this look, and it's the perfect choice for fancy event or simply a night on the town with your gal pals. Trio-braids at the crown lead back to a perky half updo, with loads of gorgeous curls flaunting in the loose strands. The curls create a sexy fulness that can't be ignored.
Braided Half Up Faux Hawk

If you're looking for a braided style that has a bit of a funky twist, then you'll want to take on the challenge of this cool style. The half faux hawk is extreme, yet softened thanks to a lovely braided style. Such a quirky look that's sure to turn heads.
Thick Fishtail Ponytail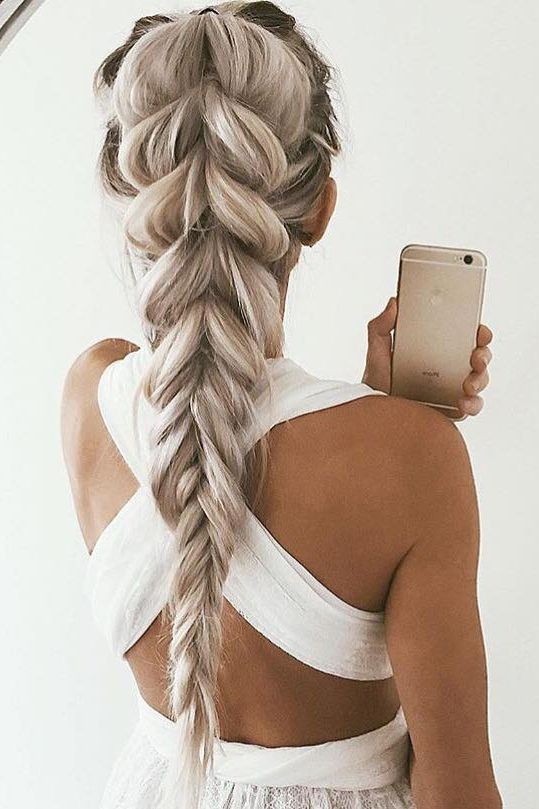 Ladies with thick, lustrous long locks are going to adore this look! Her lengthy, full pieces are gathered into a sexy fishtail ponytail braid. The bonus about this style is it gathers all your loose strands together and away from the face in a VERY stunning manner.
Crown Fishtail Braid Knotted Half Updo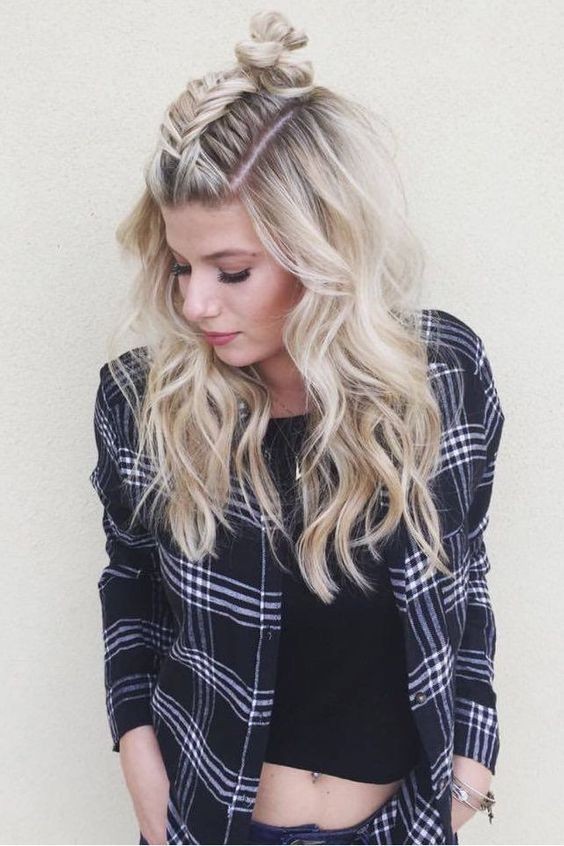 Throw your hair in a half updo and call it a day? No way! Glam up your look in an instant by adding a fishtail braid at the crown, leading back to a trendy topknot. Leave the rest of your mane free to dangle gently below your shoulders, throwing on a few loose curls to enhance with flirty volume.