Jennifer Aniston Hairstyles: Blonde Medium Straight Hair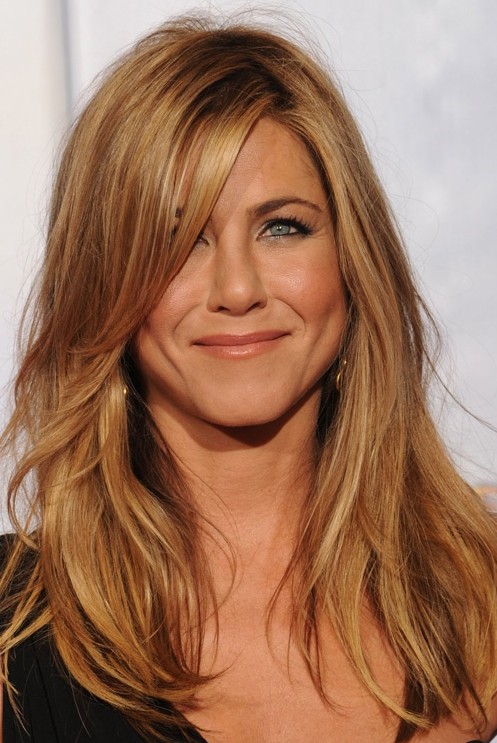 This straight hairstyle is featured by its many layers. This layered hairstyle can bring a fresh fabulous look.
The hair ends with slender slices offer a textured look since the hair ends stand out even more, and look parted. The bangs are swept back from the forehead, which enhance the whole face charmingly. The whole hairstyle can offer people casual beauty and simplicity. Besides, the hairstyle can flatter many face shapes.
Take a strand of hair at 45 degree angle, then tilt the scissor and get a cut. Cut all the hair strands in various lengths. Use the razor as directed above and 'shave' the bottom inch of the cut line. Work your way round the head in this manner till you have razor-cut all along the bottom edge of the cut. Pair the hairstyle with long sweeping side bangs. Use a blow-dryer on a high-heat, low-speed setting and a round brush to make all the hair smooth and neat.