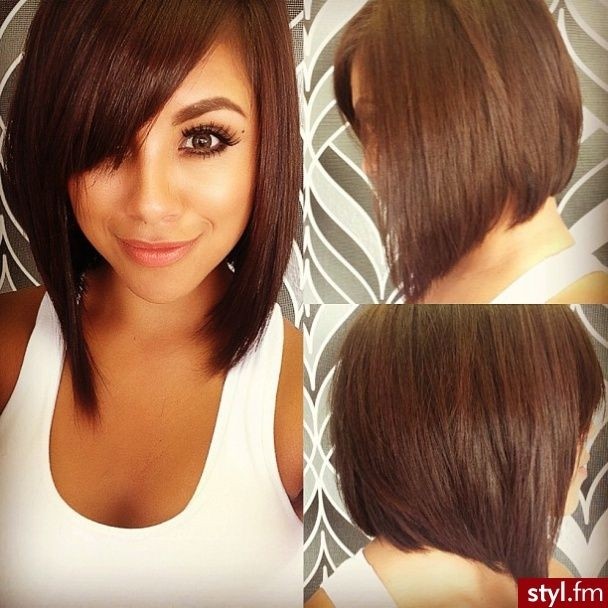 10 Hottest Short Hairstyles for Summer 2024
Hot summer days are on the way, so it is time to change your usual hairstyle to make it cool.
Short hairstyle is always a popular option for the burning hot summer days, since the short hairstyles are not only cool but also quite simple to create and maintain. That is to say, it is time-saving and money-saving also stunning to create a short hairstyle. This season, both the straight and curly short hairstyles are quite popular.
In this text, we have collected you some trendy short hairstyles, all of which are cool and luscious. You can pick out the most suitable one based on your face shape, hair texture and personality. For more wowing effect, you can try out some trendy hair colors.Just choose one and make the summer different and cool. Good luck.
Short Curly Hairstyles for Summer /Via
This is a splendid and sexy curly short hairstyle. The soft black curls make the whole head full and natural. It works better on people with thin hair texture. Besides, some hairspray is needed to keep the gorgeous curls in shape longer.
Short Summer Hairstyles for Thick Hair /Via
This is a super cool short hairstyle for thick hair. The various layers reduce the weightiness to the most degree. In addition, the bright tones add much fashion and specialty to the short hairstyle. Other hair highlight or shades can be tried out.
Short Haircuts for Summer: Boyish Pixie Cut /Via
This is a boyish hairstyle, with the back section trimmed quite short and the front layers are left longer. It is a great option for brave girls and women.
Summer Hairstyles: Easy Short Hair /Via
The hair tone of this short hairstyle is eye-catching. The messy layers make the whole look natural and full. The front section is teased up for extra volume.
Trendy Short Haircut for Summer /Via
The short hairstyle offers people a special and boyish feel. One side is trimmed shorted and the other side is left longer to form an asymmetric effect.
Summer Haircuts: Short Hair for Women /Via
This short hairstyle is featured by its bright red tones and skillful layers. The layers form a wonderful roundness effect. It is suitable for many face shapes.
Modern Bob: Short Haircuts Before After /Via
Best Short Haircuts for Summer /Via
Short Haircuts for Summer /Via
Summer Hairstyles: Short Haircuts Back View /Via
Summer Hairstyles: Short Haircuts Side View /Via
The trendy hair tone can make your complexion bright. The back is tapered neatly and the front layers add much charm to the boyish short hairstyle.
 Bob Haircut for Summer /Via