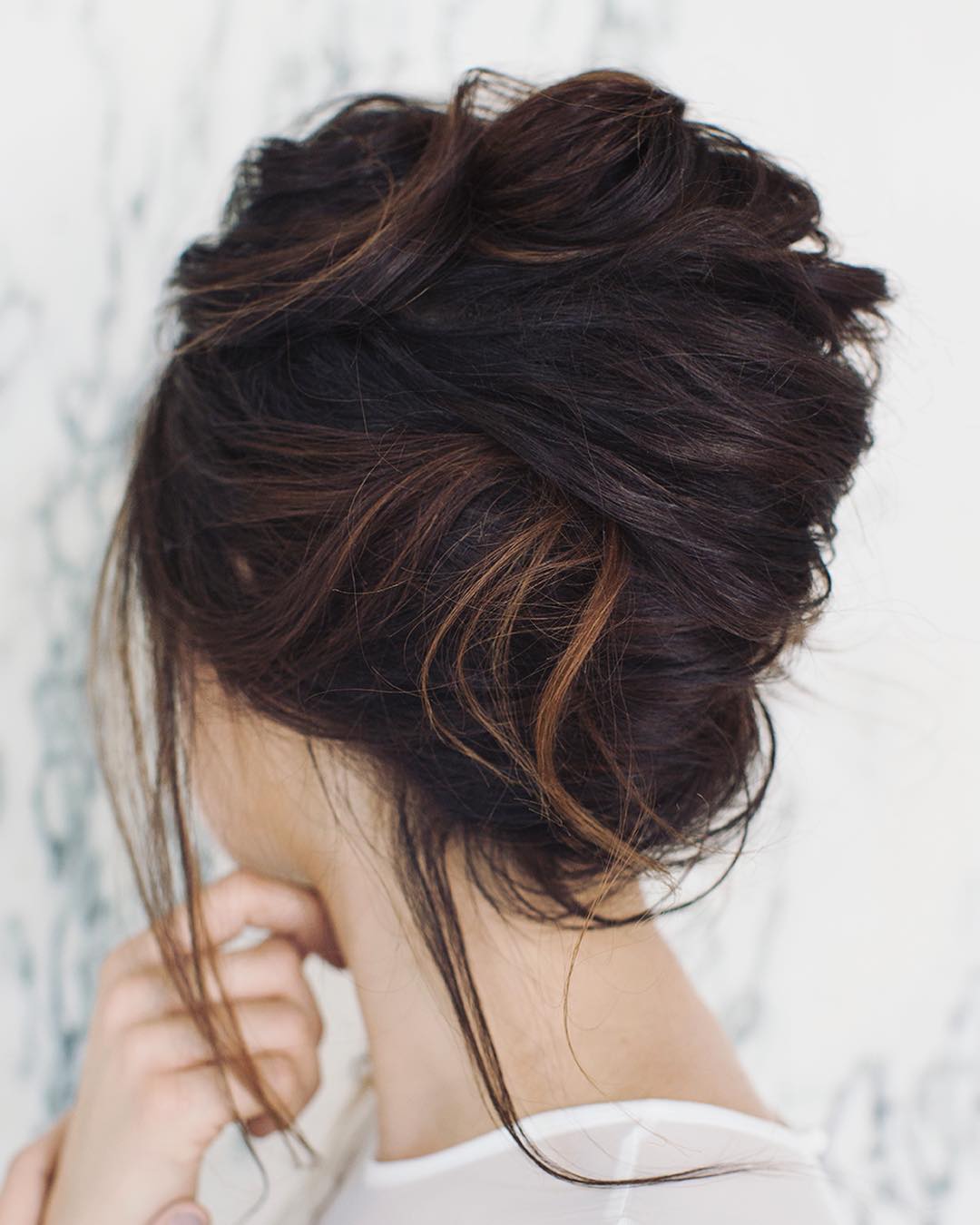 10 Gorgeous Prom Updos for Long Hair
Prom is one of the most exciting events of any teen's life. Many girls look forward to prom for years, starting from middle school or their earlier high school years. One of the most anticipated parts of prom–especially for teen girls–is what to wear. What will your dress look like? Do you want matching heels? How do you want your makeup to look? How will you style your hair?
If you're among the millions of teen girls who have been long awaiting your prom night, making all these decisions about your look can feel high-pressure and intimidating. Check out these ten gorgeous, trendy prom updos to take the stress out of your prom-ready hairstyle choice and discover the perfect style for your prom night look.
1. Simple Twisted Bun
You can't go wrong with a classic, simple twisted bun. If you have an intricate, eye-catching dress, an ornate hairstyle can just distract from your dress.
This straightforward yet flattering twisted bun adds style to your look without detracting from your special attire. The loose strands strategically left free in front and back add interest to this style and prevent it from looking boring or uptight.
2. Clipped Updo
Incorporating a clip into your updo helps keep your hair secure as you dance the night away on prom night. Plus, using a clip in place of bobby pins prevents you from having to pick hundreds of tiny pins out of your hair once prom is over.
Draped layers and loose front strands add elegance and interest to this style. Its twisted finish helps conceal your clip and prevent your style from coming off as too casual for a formal event.
3. Pinned Full Updo
This striking pinned updo is a classic prom night style. It is intricate, elegant, and eye-catching.
If you want a complete updo that keeps all of your hair secure, consider this style. Its twisted, pinned-up knots boost the volume in your hair, and its small jeweled clip in back adds a beautiful, gleaming finishing touch.
4. Low Bun with a Twisted Side Braid
This braided updo puts a unique, creative twist on the traditional low bun style to create a beautiful, prom-ready look.
Its braided bun adds volume, and its side braid prevents this low bun from looking boring or too casual.
5. Twisted Layered Updo
This detailed prom updo is the perfect choice for girls who have multiple layers of different lengths that can be difficult to secure in many updo styles.
Its draped layers on the sides add interest, while its loose curled strands in back give it a formal, elegant finish. Pin-straight shorter loose layers in front give this updo smooth, sleek style.
6. Classic Twisted Formal Updo
Fall back on classic poise and elegance with this traditional formal updo that is a longstanding favorite for important events like prom nights and wedding days.
Even though it looks extremely complex and intricate, this twisted style is fairly simple and easy to keep secure all night long.
7. Low Loopy Updo
This low loopy updo looks smooth and polished. It is also simple enough to complement a detailed dress that you want to take center stage in your prom night look.
Straight, loose strands in front add to the sleek, streamlined finish of this style. Its loopy style adds interest and volume and sets this updo apart from simple low buns.
8. Messy Side Braid Updo with Decorative Clip
This beautiful, vintage-style braided updo looks like it came from the pages of a classic storybook. Pair it with a princess-cut dress to transform yourself into the gorgeous heroine of your own fairytale.
Its intricate braiding and loose style give it an elegant, voluminous finish, while its gleaming nature-inspired barrette add to the magical vibe of this updo.
9. Messy Braided High Bun Updo
This intricate, braided bun is a beautiful, eye-catching style that you can wear as the focal point of your look or pair with a more ornate dress.
A braided front adds interest to this look and set it apart from similar styles. Its teased, knotted high bun is full of volume for a flattering finish, and its loose, wavy strands add elegance.
10. Twisted Low Knot
A low bun is a practical, elegant hairstyle choice for your prom night. Low buns are more secure than higher styles, so you don't have to worry about your hair falling out of its updo while you're dancing.updo
The twisted, teased style of this bun boosts the volume of your hair and makes it look thicker than it really is. Curled loose strands in front and a small decorative clip on the side make sure this bun style doesn't look uptight.