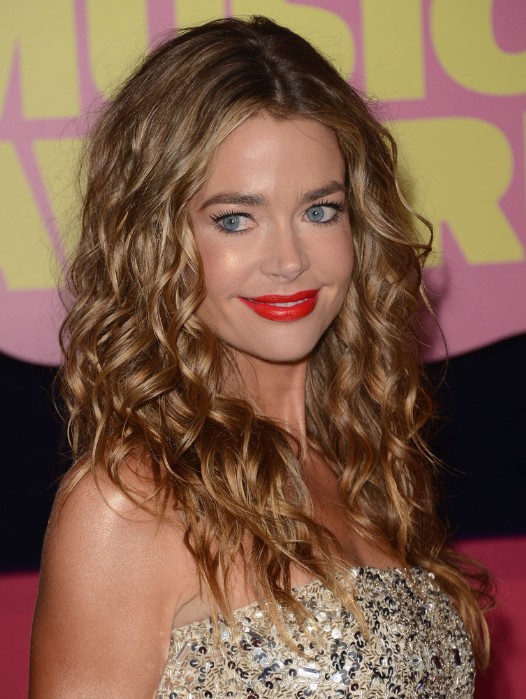 Denise Richards Long Wavy Style
Denise Richards Long Wavy Haircut: Soft cascading waves are added from the top of the head to the hair ends of the thick hair to create the look style and much volume. The long tresses in big bouncy waves look cute and charming. The great and subtle waves may enhance personality greatly.
This is quite effortless to re-create with hot-rollers. Choose a large curling iron to make large soft waves and to add volumes. Take a small part of hair and place the ends at the base of the curling iron barrel and then cover the hair up round the barrel. Take the hair for several seconds and then release the hair by unwinding the hair backwards. Leave the hair sitting on the shoulders to make the whole style more charming and graceful.
Denise Richards Hairstyle
Length: Long
Type: Waves
Hair Color: Sparkling Amber; Caramel